Unwanted Browser Advertisements are web pages that display a page full of advertisements, surveys, spinning prize wheels, or other other scammy looking pages. Typically these types of pages are promoted through adware that open them automatically without your permission.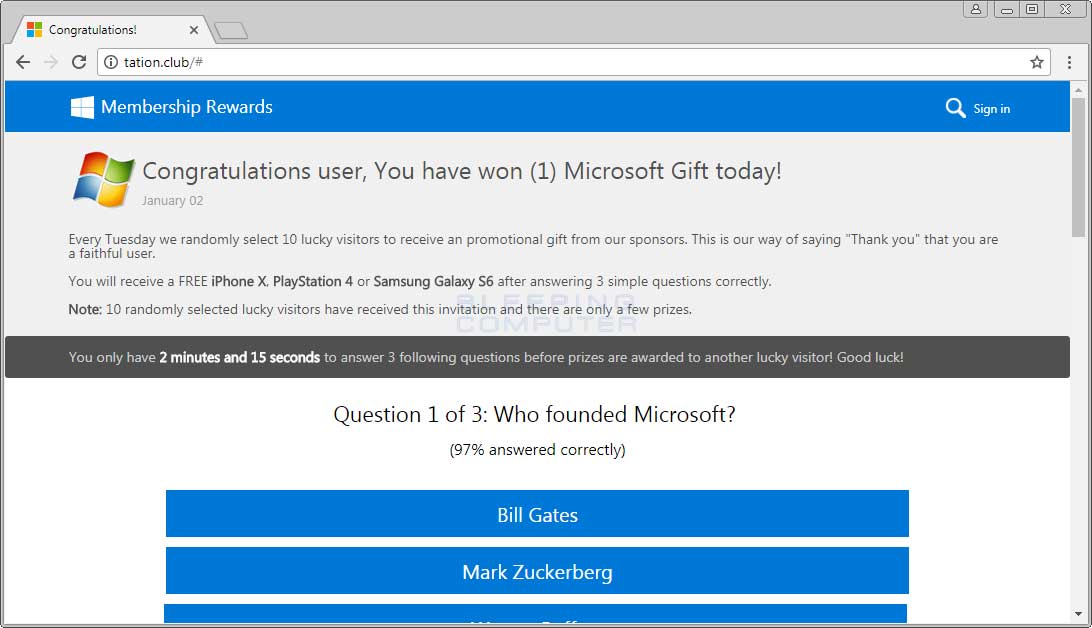 In many cases these web sites will use flashing lights, recorded audio files, or other distracting and annoying features in order to make you pay attention to them. If these types of pages are being opened by adware, then they can quickly become annoying, especially if you have your computer speaker on.
These types of web pages should also be treated with caution as many of them request that you do surveys and provide contact information in order to win a free prize. As it is unknown what the provided information is being used for, it is strongly advised that you do not enter any information on a page unless you know the company or organization behind it.