Turkey from Flowers by faur.me is a unwanted Chrome extension that has a description of "This turkey made from flowers will gobble up all the compliments". When installed, it will create a small icon in the Chrome toolbar that when clicked on, will open the web page https://www.ehow.com/how_12341051_make-turkey-centerpiece-flowers.html.
What it does not tell you, is that this extension will occassionally connect to remote site and retrieve instructions that will be executed. While it is not known what these instruction will do, they could allow the extension to track your searches, web activity, or even steal information from logged in web sites.
How was Turkey from Flowers installed on my computer?
Turkey from Flowers is promoted through advertisements that are typically displayed by adware programs that may be installed on your computer. These web pages will automatically prompt you to download and install the extension.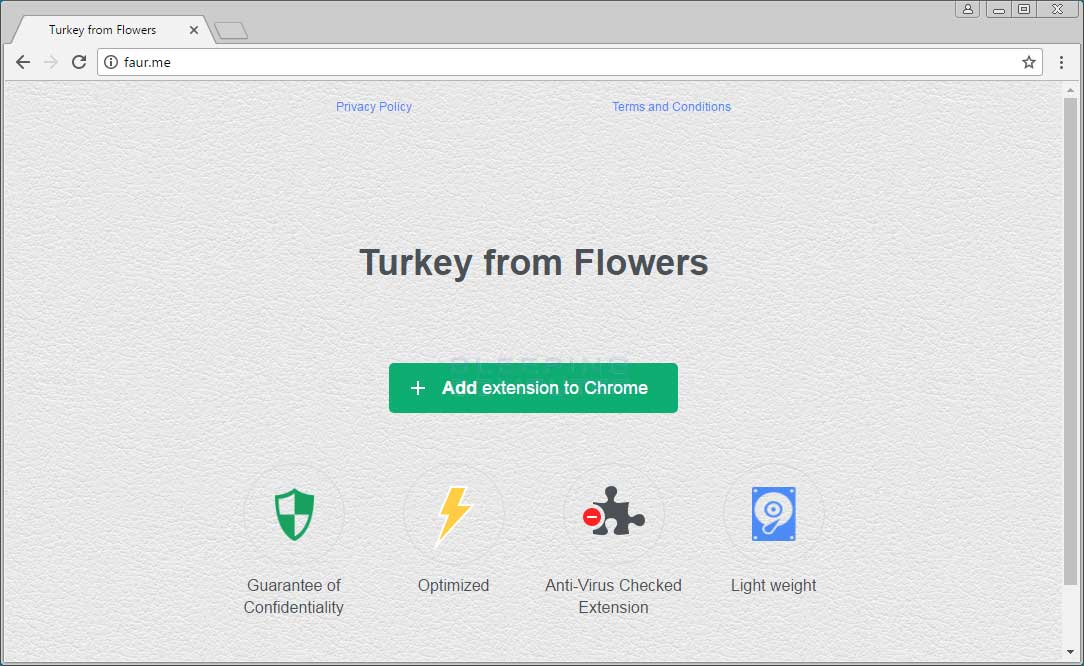 As the Turkey from Flowers Chrome extension provides no functionality other than to open a specific web site and as it connects to a remote site for instructions, I would be concerned about allowing this extension to run. If this behavior bothers you, you can remove Turkey from Flowers for free by following these instructions. If you are unsure how this extension was installed or are concerned other extensions or unwanted programs may be installed on your computer, you can use the removal guide below instead.