S-N-A is a Chrome & Firefox extension that creates a little in-browser Snake game when you click on the icon. While this extension does not currently have any malicious behavior in it, it is promoted through deceptive methods.
While this extension does not currently contain any malicious code, other extension from the same developer do. Therefore, it would not be surprising of adware components are added to this extension at a future date.
How was the S-N-A Extension installed in Chrome & Firefox?
The S-N-A extension is currently being distributed through advertisements that pretend to be a required Firefox update. These pages make it difficult to close by displaying login prompts and javascript alerts. This is a scam as the addon has no affiliation with Firefox.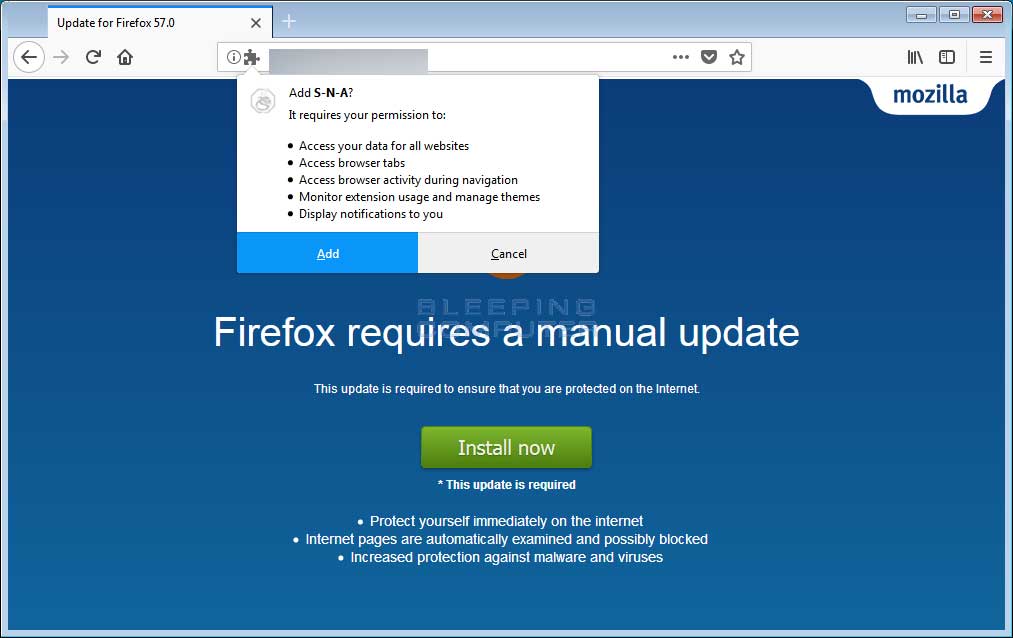 As this extension uses deceptive methods to promote itself, it should be removed from a computer. To remove S-N-A you can use the removal guide below.