What is a Mozilla Firefox Addon or Extension?
Mozilla Firefox addons or extensions are programs that can be installed into Firefox in order to change the browser's functionality. This includes adding new features or modifying existing behavior in Firefox in order to fix bugs, add extra functionality, or increase the browser's security.
Before we continue, though, it is important to note that Mozilla uses the words addons and extensions interchangeably. When Firefox was first released, these programs were only referred to as addons. When Google Chrome was released, they started calling them extensions. Due to the massive popularity of Chrome, Mozilla has been forced to also reference their addons as extensions. Unfortunately, they do this in a confusing manner and it would be better if they just picked a word and stuck to it.
Examples of the type of functionality that an addon or extension can add to Firefox includes:
Blocking ads from being displayed
Integrating password management
Blocking scripts from running on certain sites
Form fillers
Modifying the way HTML is displayed in the browser.
Memory and performance enhancements
As you can see, addons and extensions offer a wide range of functionality so that you can perform tasks easier, improve the browser, or get more out of the web sites you visit.
Unfortunately, while most Firefox addons are beneficial, there are some developers that create addons that modify the behavior of Firefox in a negative way. For example, adware developers may install Firefox extensions without your permission that inject advertisements into web sites and search result pages, hijack the browser's home page, inject in-browser miners, or try to steal login credentials from site's you visit.
You can see an example of a malicious addon called FF Web Surety addon that injects a Monero miner into Firefox when you are browsing the web. It goes without saying that you should always remove malicious Mozilla Firefox extensions when you encounter them.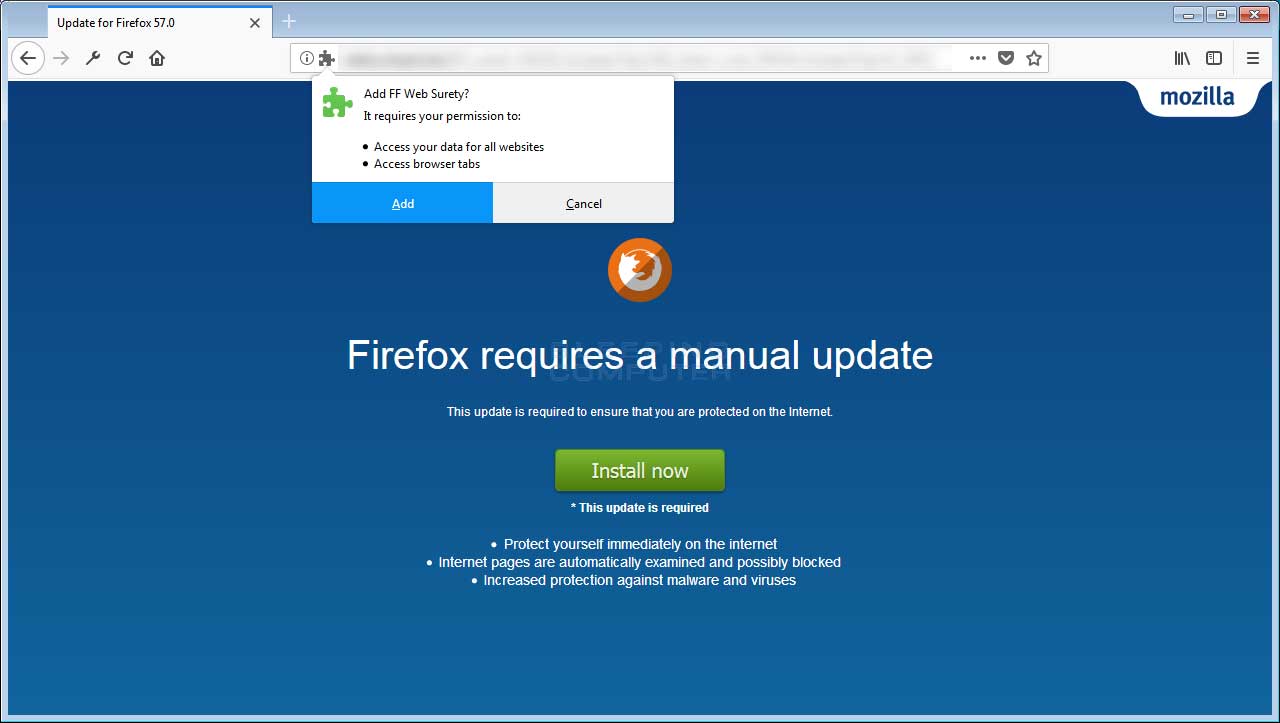 Example of a Malicious Firefox Addon
How do you use a Mozilla Firefox Addon or Extension?
How you use a Mozilla Firefox addon depends on the particular addon. Some addons or extensions work in the background and perform their functions automatically. Other extensions will add menu options to the menu when you right-click on a web page as shown below.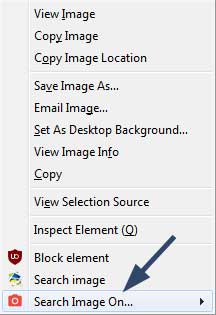 Extension Adding Options to Right-Click Menu
Most extensions will also add small icons to the right of the address field in the browser. These icons can be clicked on or right-clicked to access the functionality of the extension. You can see an example of extension icons in the image below.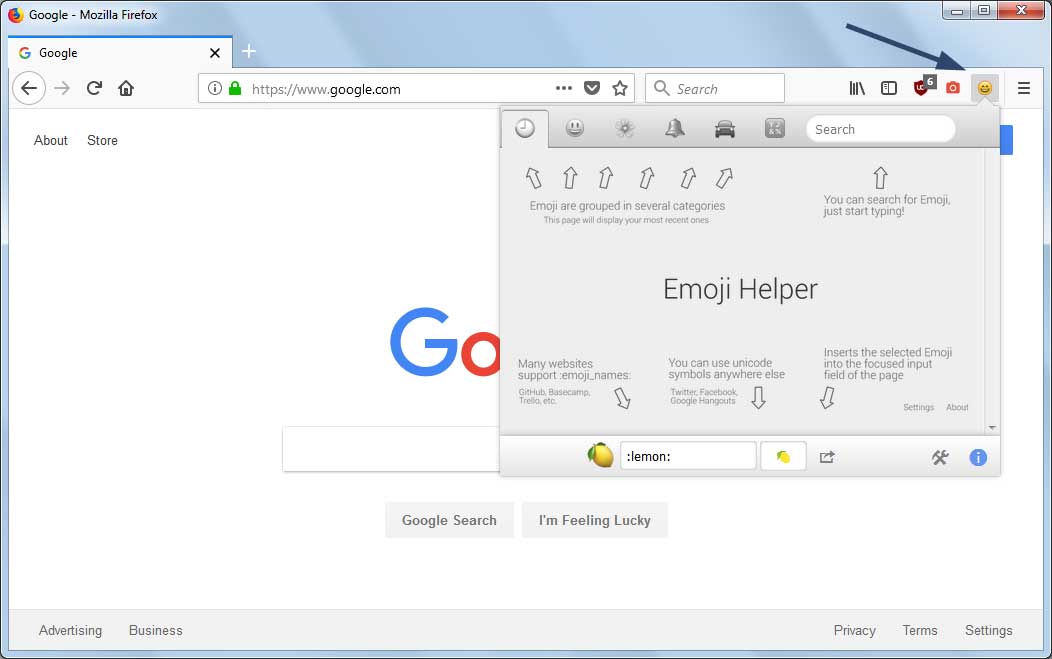 Where can I find Mozilla Firefox Extensions to Install?
While some developers offer direct downloads of their extensions, the best and safest place to install a Firefox extension is from Mozilla's Addons Page. From this site you browser the available Firefox addons and install them.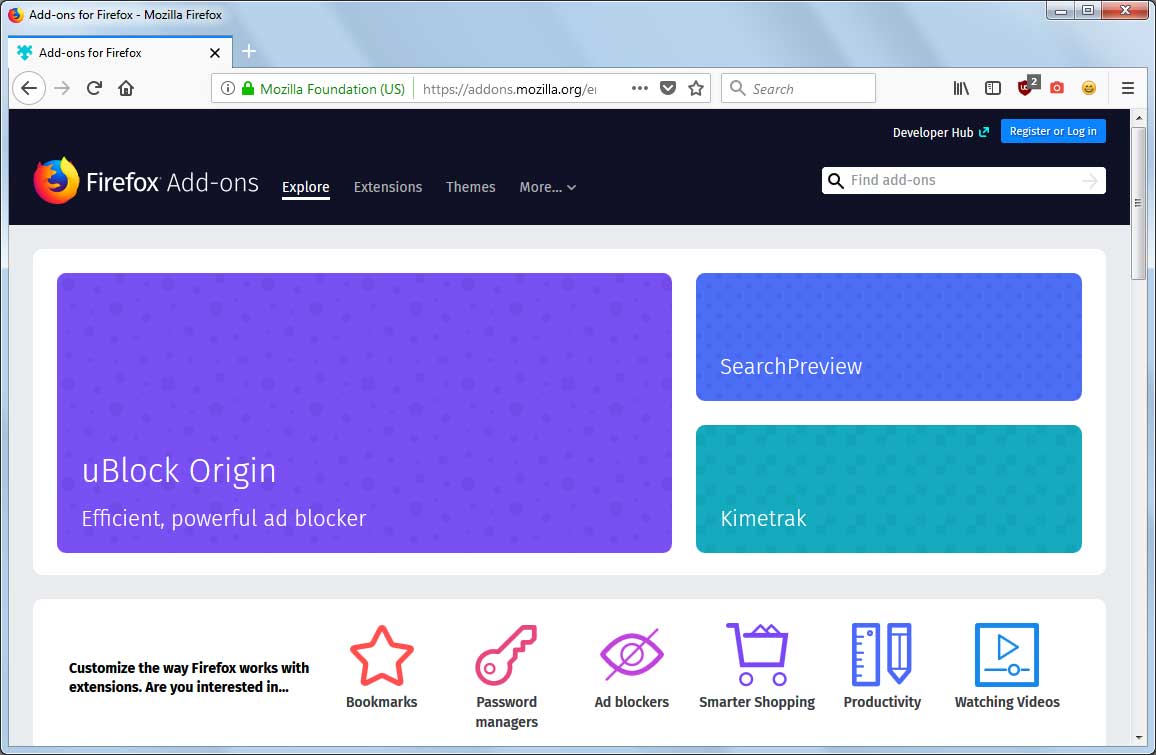 Mozilla Addons Page
To use the site, simply search for an addon or extension by keyword or browse the categories listed in the store. It is important to be careful when installing addons, though, as the more addons you install the more memory Firefox will use on your computer. Therefore, only install an addon or extension that you plan on using.
Furthermore, it is important to read the reviews of an addon before you install it. This is because there are many that do not work properly or are designed to just change your search engine, start page, or new tab page. These types of addons should be avoided.
What are some of the Recommended Mozilla Firefox Extensions?
There are so many good Firefox addons and extensions that it would be impossible to list all of them. With that said, there are some addons that I personally feel are a must have as they offer much needed functionality, better security, and optimize the performance of Firefox..
Below is a list of extensions that are recommend for Firefox. If anyone has any other suggestions, please feel free to contact us. No SPAM, though, as that will be deleted.
GreaseMonkey allows you to modify how web sites act and look by using JavaScript.
LastPass: Free Password Manager
LastPass is a password manager that allows you to use unique passwords at every site you visit, without having to remember any of them. With the amount of sites being hacked, it is important for everyone to use difficult and unique passwords for every site they visit. This extension makes this process much easier to achieve.
HTTPS Everywhere is an extension created by EFF and the Tor Project which automatically switches thousands of sites from insecure "http" to secure "https". It will protect you against many forms of surveillance and account hijacking, and some forms of censorship.

uBlock Origin
uBlock is an ad blocker and script blocker.