A new feature in Windows 8 is the ability to use a short video clip as your account picture instead of a static image. This feature, though, does come with some limitations that include:
Videos will only play on the welcome screen and will not be animated on the Windows Start Screen.
The videos will be restricted to having 5 seconds in length and will loop continuously.
You will not be able to use any existing videos as your account picture. Instead you must create it via your webcam from within Windows settings.
If these limitations do not bother you, then this tutorial will walk you through creating a video and assigning it to your account picture.
On the Windows 8 Start Screen, click on your account name in the top right corner of the screen. This will open a drop down menu where you will see the Change Account Picture option as shown in the image below.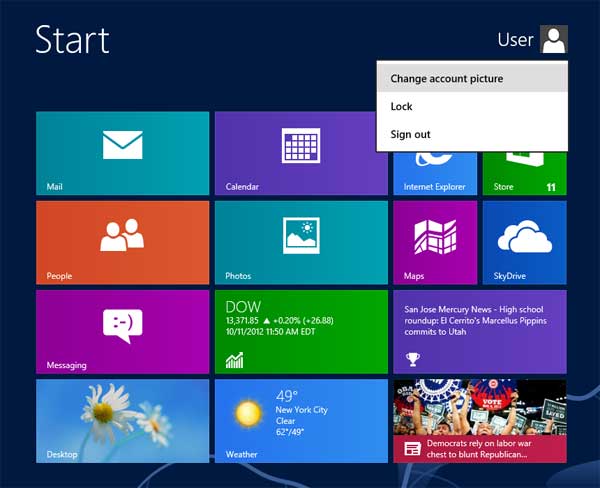 Click on this option and you will be brought to the Account picture settings screen.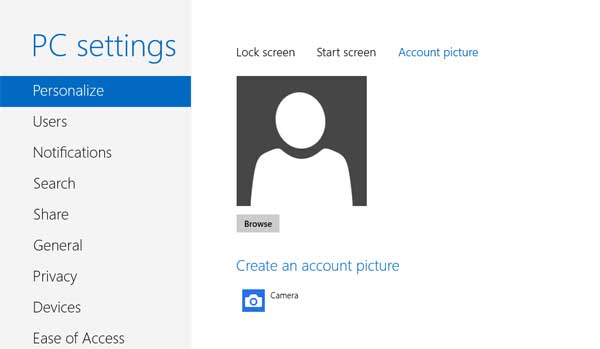 This screen allows you to change your account picture to another picture or video. In order to create a video you will need to click on the Camera option under the Create an account picture label. This will bring you to a screen where it will display what is currently being seen by your webcam.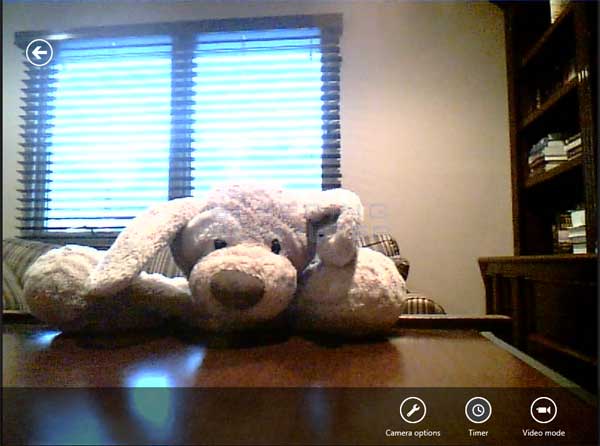 To create a vide you need to click on the Video mode button so that it becomes highlighted. You should also enable the timer in order to give yourself enough time to get ready for the video to start recording. When you are ready, click anywhere on the screen and you should start to see a 3 second countdown till the video starts being recorded.
While the video is recording you will see a screen similar to the following that shows the amount of time that has elapsed.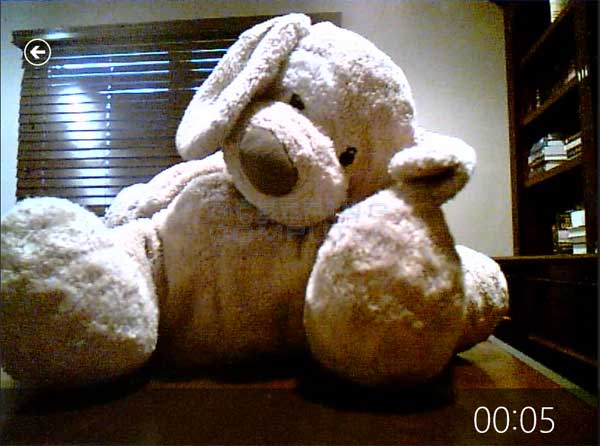 When you are finished recording your video, simply click again on the screen. This will bring you to the video selection screen where you select the 5 seconds of video that you would like to assign to your account picture.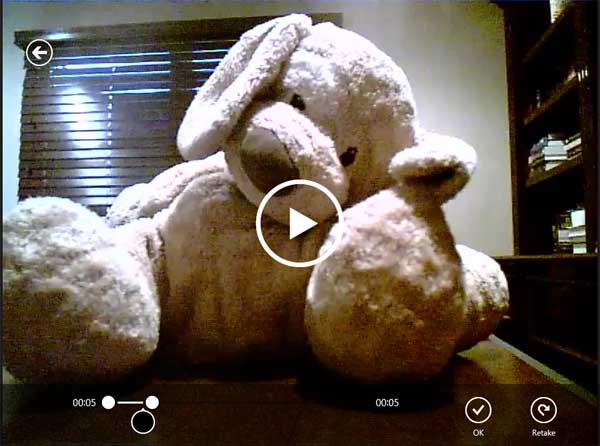 On this screen you will see the length of the video with a selectable section bordered by 2 white balls. The selectable section can be a maximum length of 5 seconds and you can drag the selection bar to the appropriate time during the video that you want to use for the account picture. Once you are happy with the length of the video and what part you wish to see, click on the OK button and your video is now set as your account picture in Windows 8.