As you install new apps on your iPad or iPhone, the real estate on your home screen can quickly fill up or you may find that you want one home screen to be used for your most often used apps. Therefore it is important to know how to rearrange your icons and move them from one home screen to another.
Method 1: How to rearrange and move your icons between home screens through the iPad or iPhone
In order to move icons, you need to press and hold an icon until all of the icons start to shake. Once you are in this mode, you can simply drag the icons around the current home screen till they are arranged how you want them.
If you would like to move an icon between different home screens, simply drag the icon left or right off the screen until the new home screen appears. This can be seen in the image below.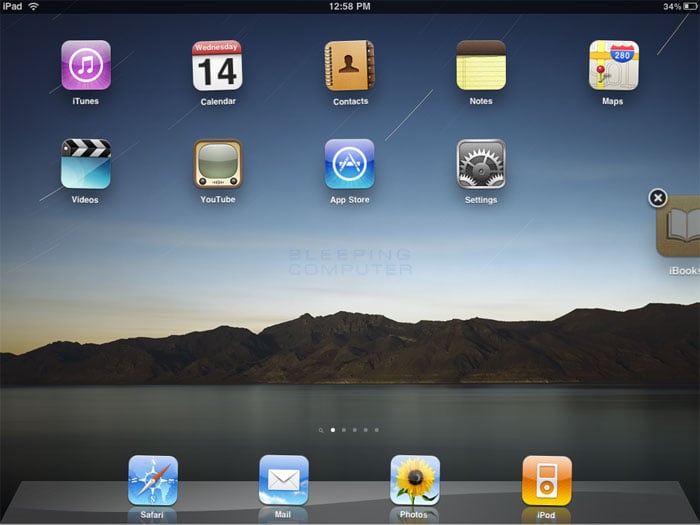 Drag icons between home screens
Then release the icon where you wish it to be on that screen. When done rearranging your icons, press the Home button on the iPad or iPhone to stop the icons from shaking.
Method 1: How to rearrange and move your icons between home screens through iTunes
By far the easiest way to organize your icons is to do it through iTunes. Simply start iTunes and under the Devices category, click on your device. You should now be at your summary screen. Now click on the Apps tab so that you see your list of apps as shown in the image below.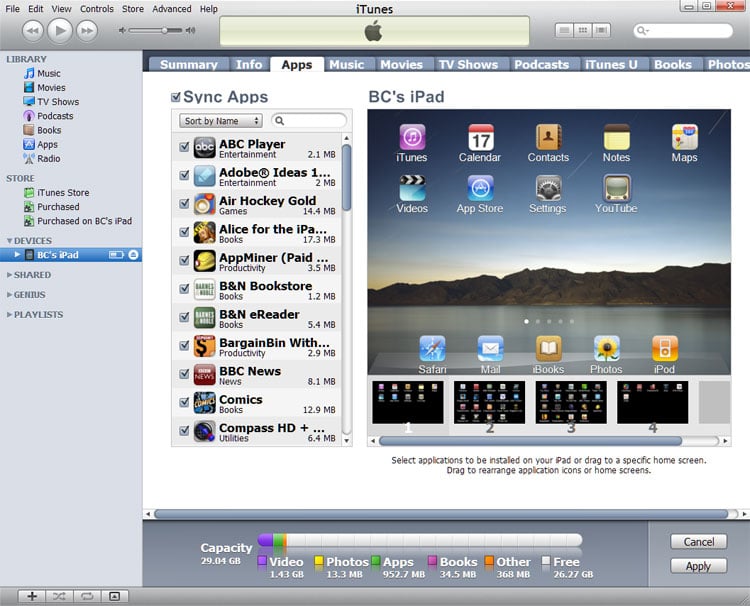 Device's App Tab
On this screen you should see a list of all your apps on the left, a picture of the first home screen to the right, and underneath the screen, a list of all of your other screens. To rearrange your icons, simply click on one of them with your mouse and move it to the desired location on the selected screen in iTunes. If you wish to rearrange icons on different screens, just click on the home screen you want to manage to view it and its icons.
Moving an icon from one home screen to another is just as easy. Simply drag an icon you wish to move to another home screen and then place it where you want to on that screen.
When done, simply click on the apply button and the next time you sync your iPad, iTouch, or iPhone the changes will appear on your device.