How to name a group of tiles on the Windows 8 Start Screen
The Windows Start Screen apps are organized into groups of tiles. These tiles can be moved to other groups or even to a blank space where they will create a new group. It is also possible to name a particular group so that the tiles are easily identified by some name. If you wish to organize your tile groups by name, please use the following steps.
We first need to zoom out so we can see an overview of all the tiles on your Windows Start screen. To do that, left-click once on the dash in the bottom right corner of the Start Screen as show below.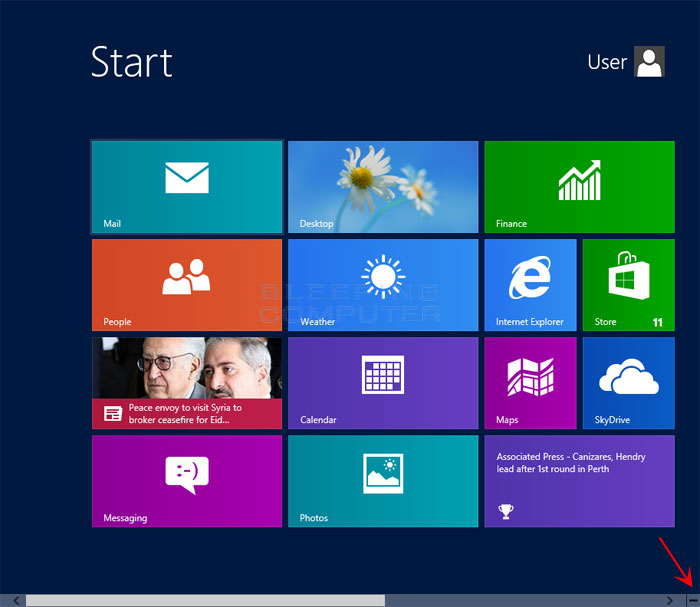 When you click on the dash it will zoom out and show you an overview of all the tile groups on your Start Screen.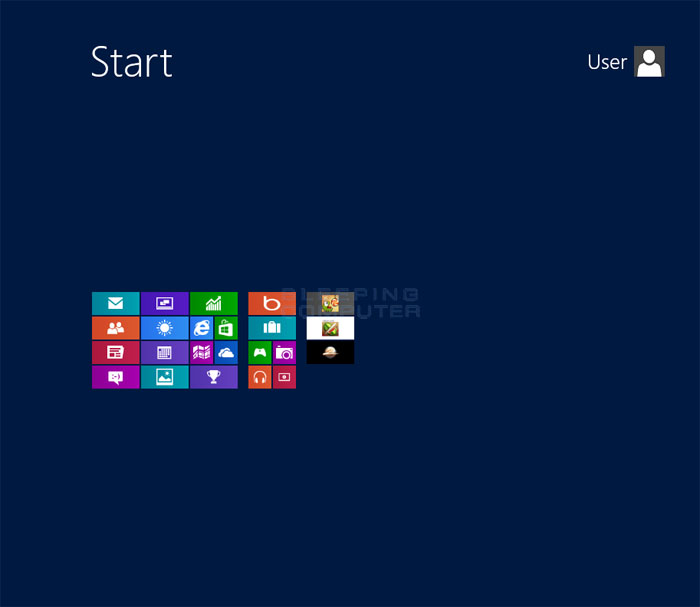 To name a group, simply right-click on one of the groups to show the groups settings panel. Then click on the Name group option. This will open a dialog where you can enter the name you would like to assign to the group.

Simply enter the name you wish to give the group and then click on the Name button. Now press the Windows key on your keyboard to get back to the normal view of the Start Screen.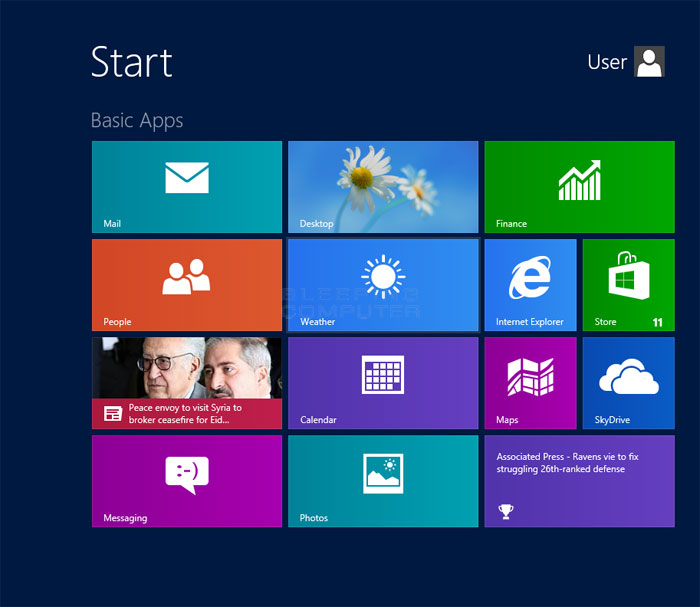 As you can see from the above image, the group was given the name Basic Apps.
If you wish to remove a group name in the future, simply follow the same steps but when you get to the dialog where it asks you to name the group, click on the X next to the name. This is shown in the image below.

After you click on the X, please click on the Name button. The name will now be removed and you can press the Windows key on your keyboard to get back to the Start Screen. The group should no longer have a name.
Users who read this also read: