How to mount an ISO image in Windows 8
An ISO, or disk image, is an archive file for a optical disk such as a DVD or CD. When ISO images burned onto a CD or DVD it creates an exact replica of the media that the ISO was created from. Due to this ISOs are a common way for companies and organizations to distribute copies of their CDs and DVDs online. In Windows 8 it is possible to mount an ISO file as a drive letter. This allows you to access all the files on it and install software from it just like a normal CD or DVD inserted into your computer.
To mount an ISO image, you need to open the folder that it is stored in. To do this, search for the file or folder in the Windows start screen or browse to the folder via File Explorer. Once the folder is open you can mount it by right-clicking on the filename and then clicking on the Mount option.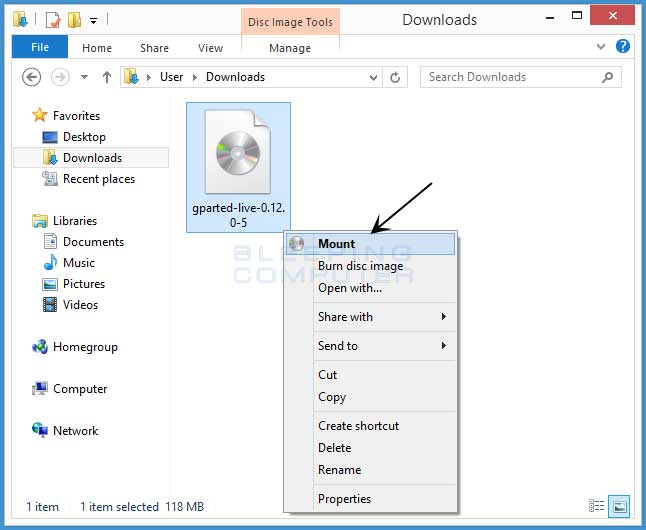 The disk image will now be mounted as the next available drive letter in Windows and then opened.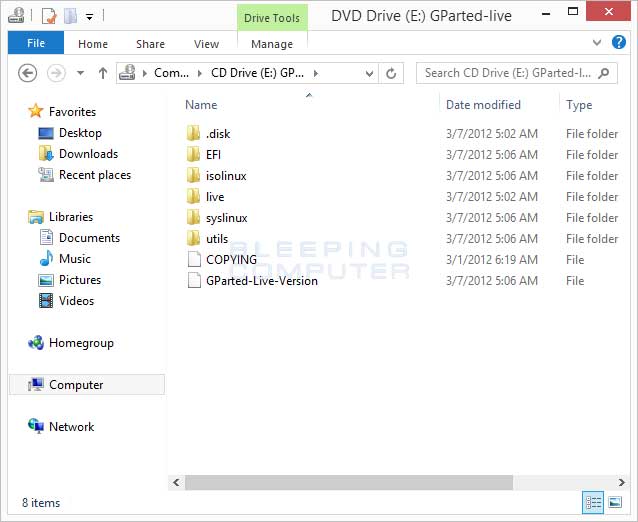 You can now use the mounted ISO as you would any other drive.
When you are done using it, you can open the drive letter and then click on the Manage menu option. This will open the Manage ribbon as shown below.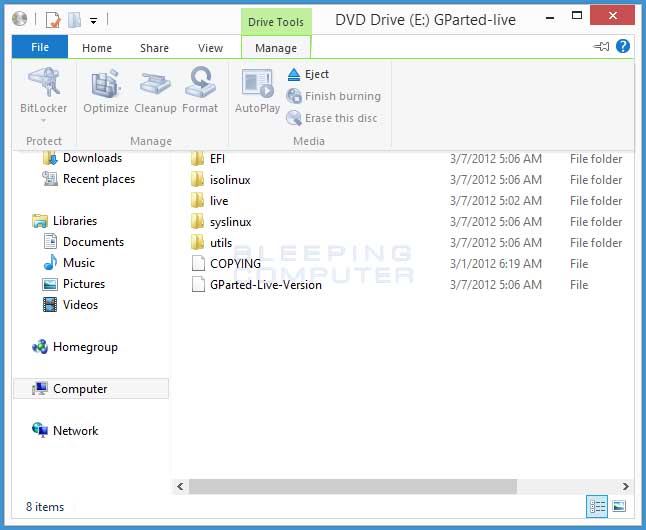 To unmount the ISO, click on the Eject button. The ISO will be unmounted and the drive letter will no longer be used.
Users who read this also read: