How to update your Windows Apps
The apps that are located on the Windows Start Screen are called Windows Store apps. These apps are ones that are downloaded and installed through the Windows Store. When new updates are available for these apps they will not be downloaded through Windows Update. Instead you will need to update them directly through the Windows Store. Windows will notify you of new updates by adding a number to the Store icon in your Windows 8 Start Screen. This number represents the amount of updates that are available for your installed apps. An example of this is shown below.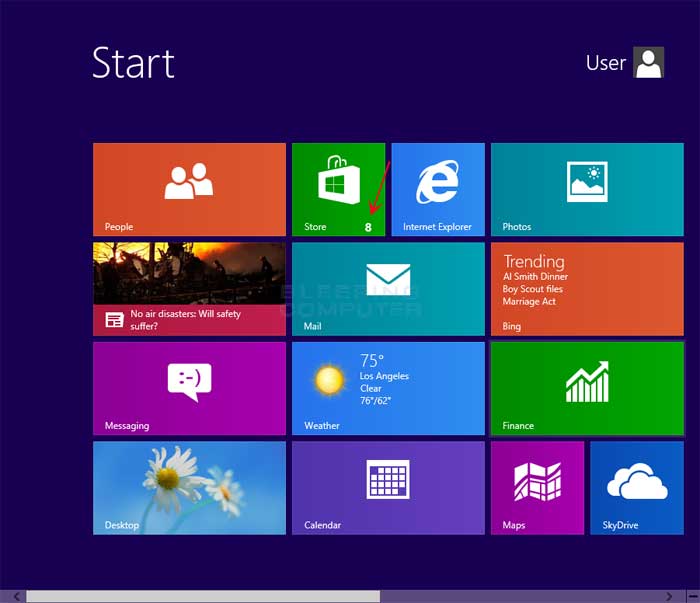 As you can see from the Store icon above, there is a number 8, which indicates that there are 8 updates available for your installed apps. To update these apps, click on the Store icon to enter the Windows Store. If there are updates available, you will be shown a link in the upper right hand corner of the Windows Store that says Updates.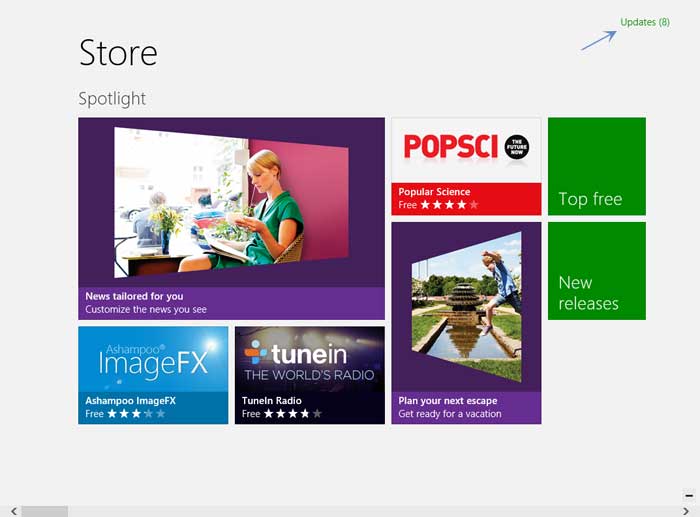 Click on the Update link and you will be brought to a page showing you the available updates for your Windows apps.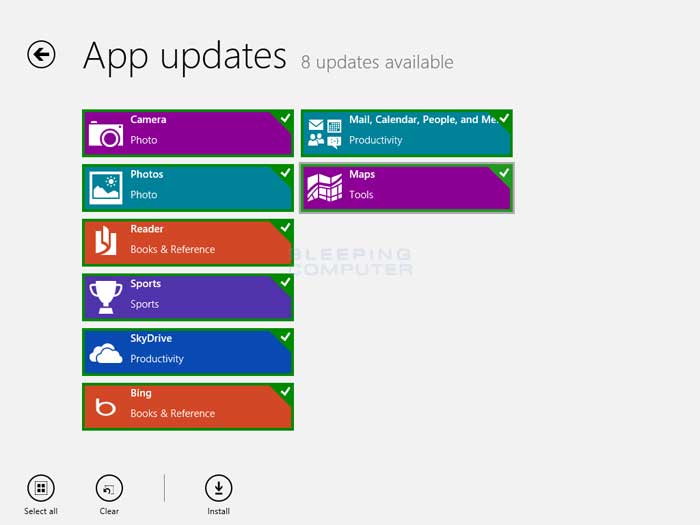 If there are any you do not wish to update, right click on the them so that they are no longer checked. When you are ready with your selection, click on the Install button to start updating the apps.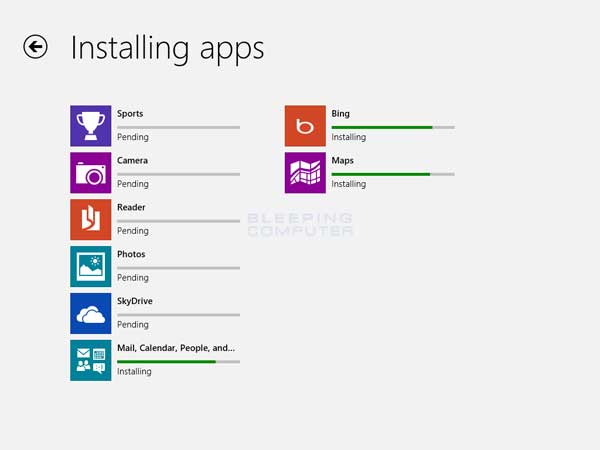 When the apps have finished updating, you will be shown a message as shown below.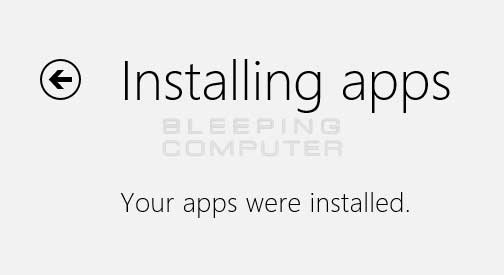 All of your apps have now been updated and you can close the Windows Store.
Users who read this also read: