How to Open a Bookmark in Google Chrome
You create bookmarks in Google Chrome so that you can access a web page that you discovered in the past and wanted to save for future or continued use. This tutorial will describe two methods that you can use to open a previously made bookmark in Google Chrome.
Method 1: Open the List of Bookmarks
The first thing you need to do is open the list of bookmarks. To do this, click on the Settings button (

) and then select Bookmarks. This will open a list of bookmarks as shown below. To open the particular bookmark, simply click on it and the bookmarked page will open in Chrome.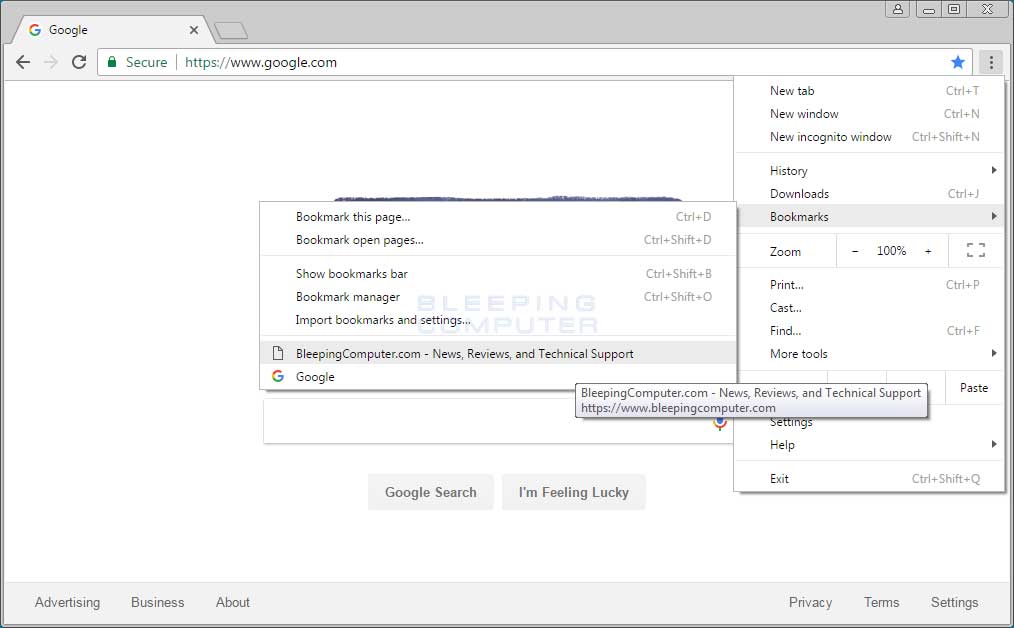 Method 2: Use the Google Chrome Bookmark Manager
It is also possible to open bookmarks directly from the Google Chrome Bookmark Manager. To open the bookmark manager, you can press the Ctrl+Shift+O keyboard combination at the same time or click on the Settings button (

), then Bookmarks, and then Bookmark Manager.
When the Bookmark Manager opens you will see the list of bookmarks that you have created. To open one, simply double-click on the bookmark and Google will open the web page in a new tab.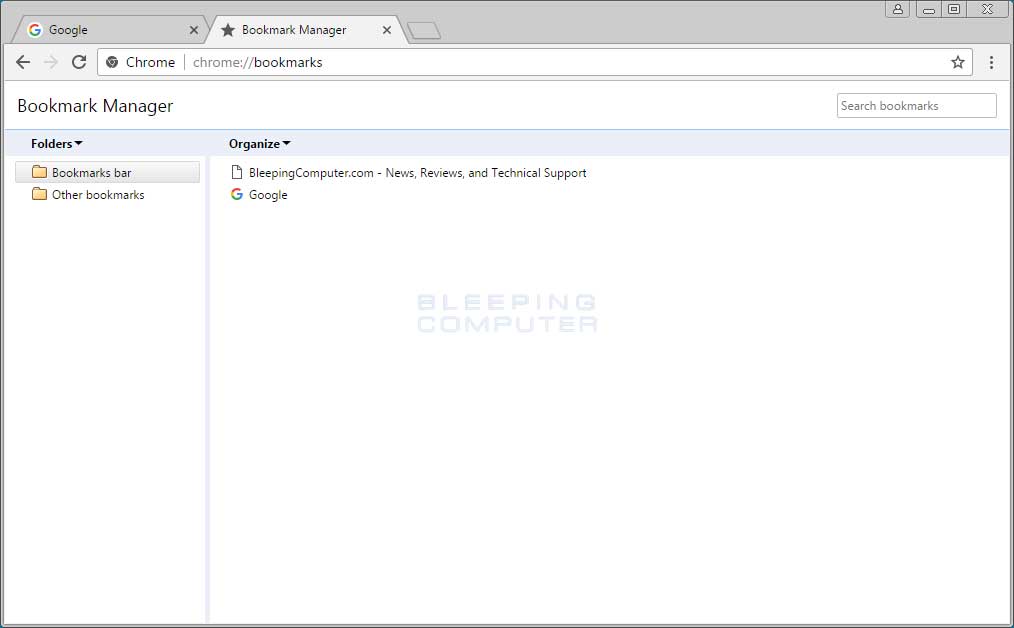 You can now close the bookmark manager tab.
Related Tutorials:
Users who read this also read: