If you have created a bookmark for a particular web page in Google Chrome and wish to delete it, you can do so using three different methods. All three methods achieve exactly the same result; the deletion of a bookmark. Therefore, you will need to decide on your own, which method is easier for you to use.
Method 1: Go to Bookmarked Page and Click on the Star Icon
When a page is bookmarked in Chrome, the star in the address becomes blue. With this in mind, the easiest method to remove a bookmarked page is simply to go to the page in question and click on the blue shaded star in the address bar as shown in the image below.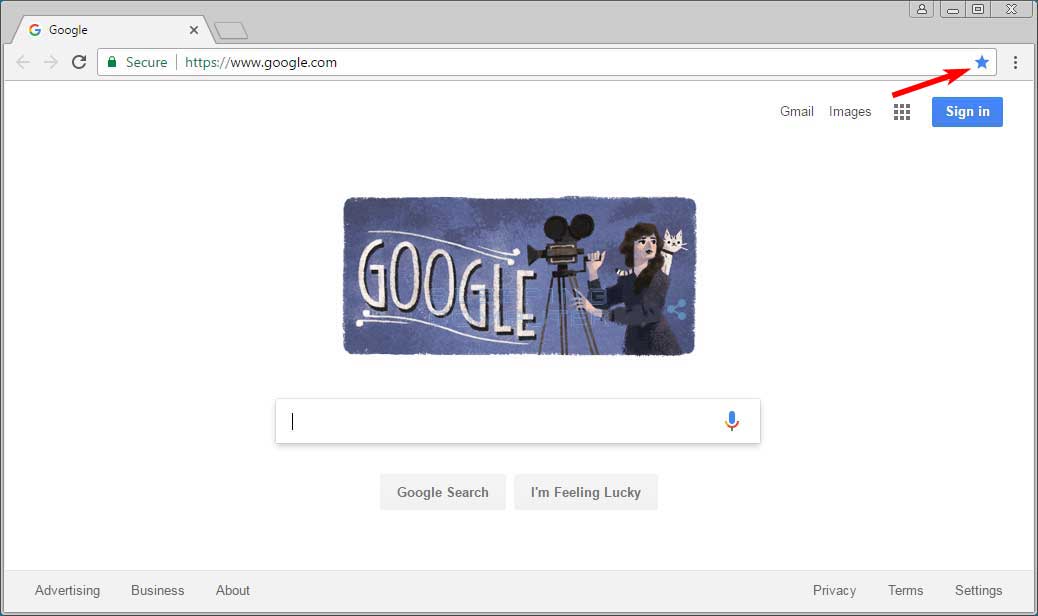 Once you click on the blue star, as indicated by the red arrow in the image above, a Bookmark dialog box will open as shown below.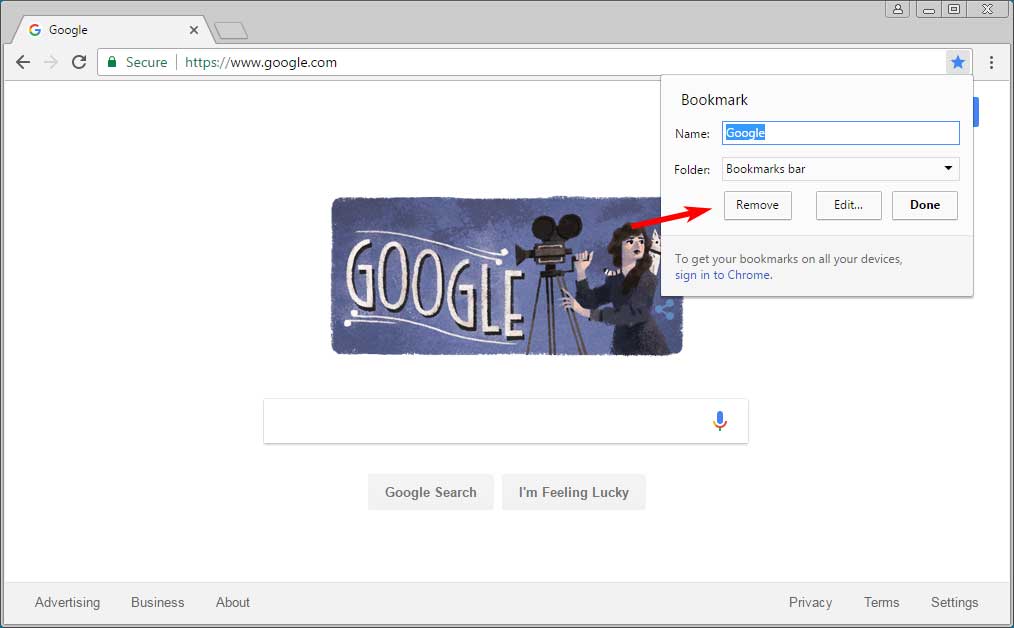 At the above screen, click on the Remove button as indicated by the red arrow. Once you click on the Remove button, the bookmark will be removed and the page will no longer have a blue star in the address bar to indicate that it is not bookmarked.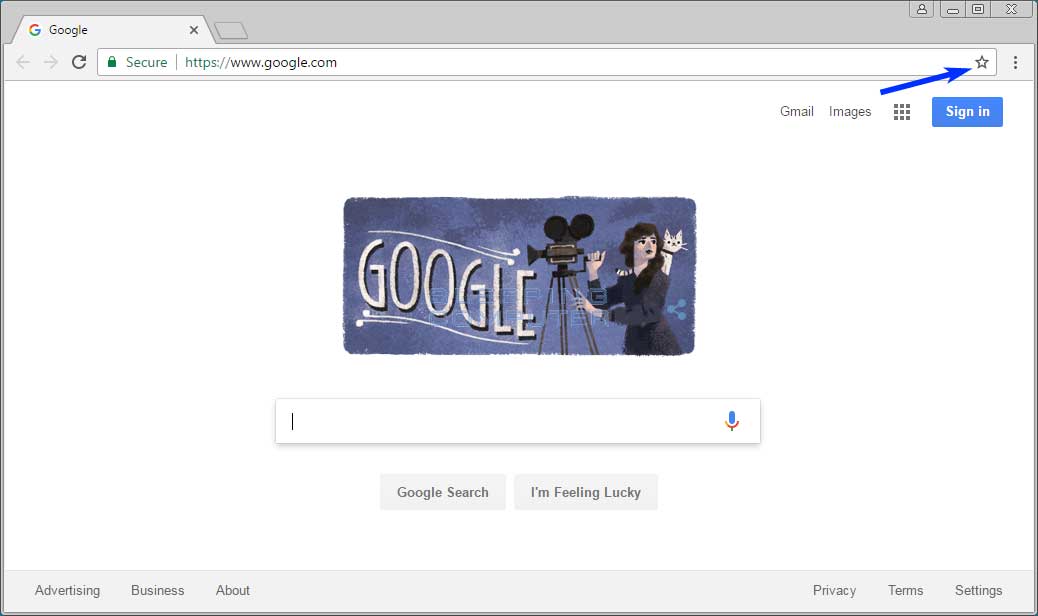 Method 2: Delete From the Bookmark Manager
The Chrome Bookmark Manager is a Chrome screen that allows you to manage the bookmarks that you have saved in Google Chrome. To access the Chrome Bookmark Manager, you can press the Ctrl+Shift+O keyboard combination at the same time or click on the Settings button (

), then Bookmarks, and then Bookmark Manager.
This will open the Chrome Bookmark Manager as seen below.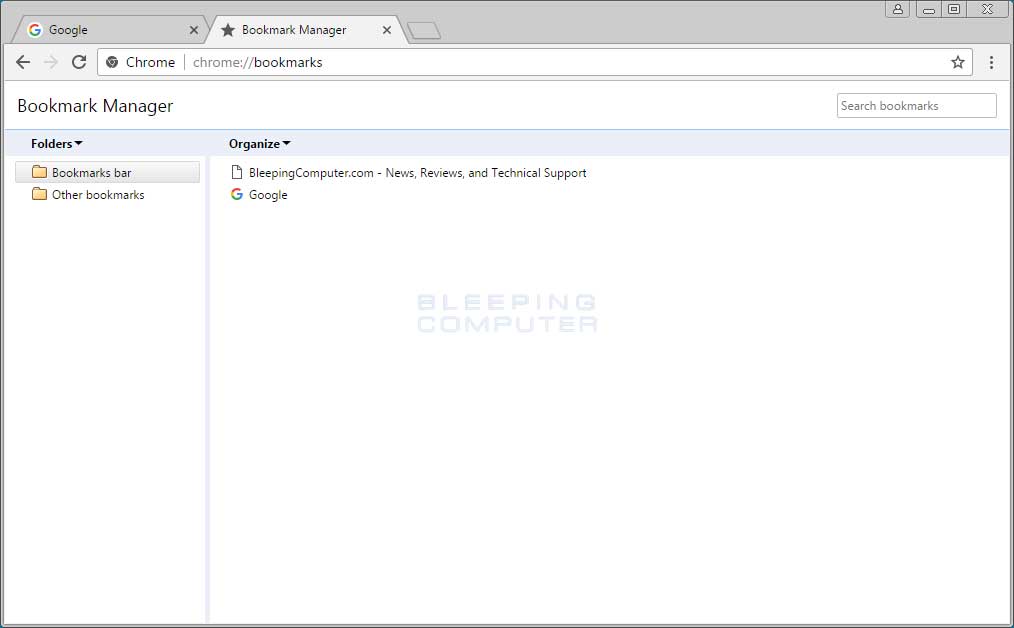 To delete a bookmark, simply single left-click on a bookmark to select one and then press the Delete key on your keyboard. Once the bookmark has been deleted, you can close the bookmark manager.

Method 3: Delete Bookmark from Bookmark List
The final method you can use to delete a bookmark is directly from the bookmark list. To access the bookmark list you should click on the Settings button (

) and then Bookmarks. This will open a list of the bookmarks in Chrome. Now right-click on the bookmark you wish to delete and select the Delete option as shown in the image below.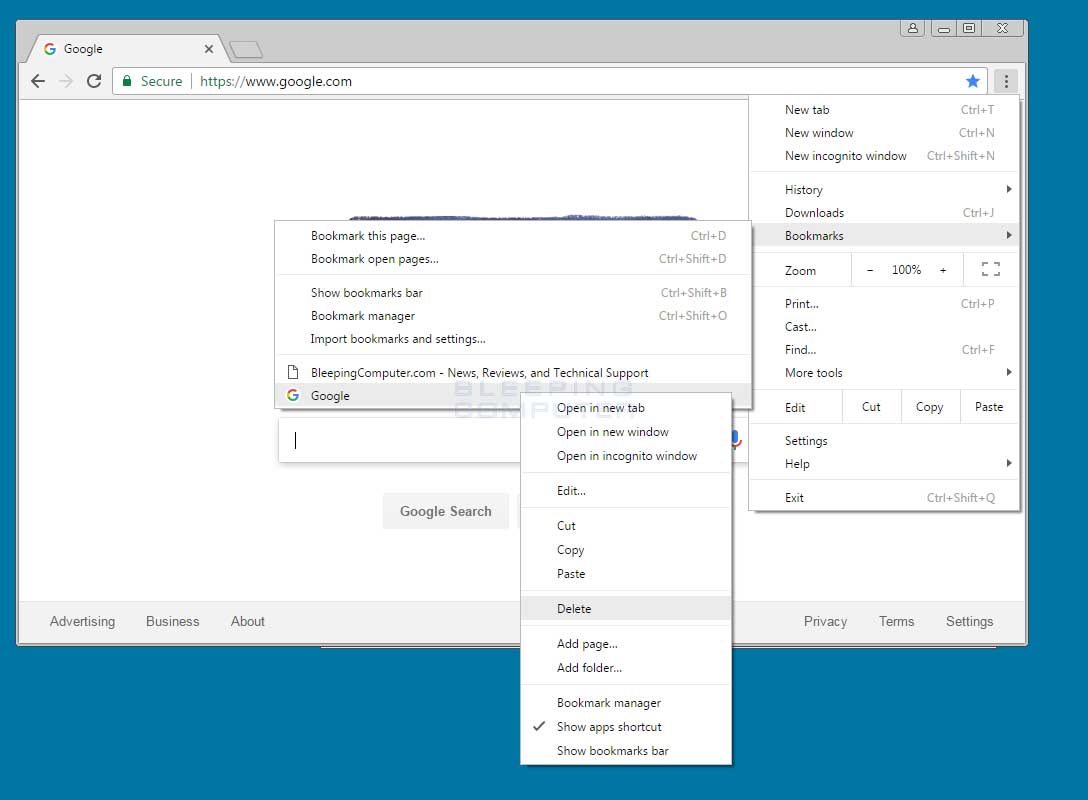 The bookmark will now be deleted and you can click anywhere else in Chrome to close the menu.

Related Tutorials