Windows 8 has a new lock screen that allows you to display information from your Windows apps while the computer is locked. This allows you to lock down your computer, but at the same time have useful information displayed as it occurs. At the same time, some of this information may be private and you may not want it to be visible while the computer is locked. This tutorial will explain how to customize the lock screen so that it only displays the information you specifically want.
First go to the Windows 8 Start Screen and type customize lock. When the search results appear click on the Settings category as shown below.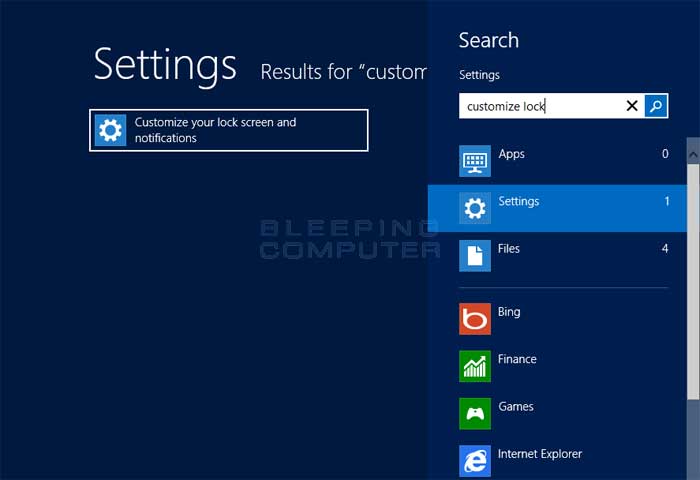 Now click on the option labeled Customize your lock screen and notifications and you will be brought to the Lock screen settings page. Scroll down and you should see an area called Lock screen apps as shown below.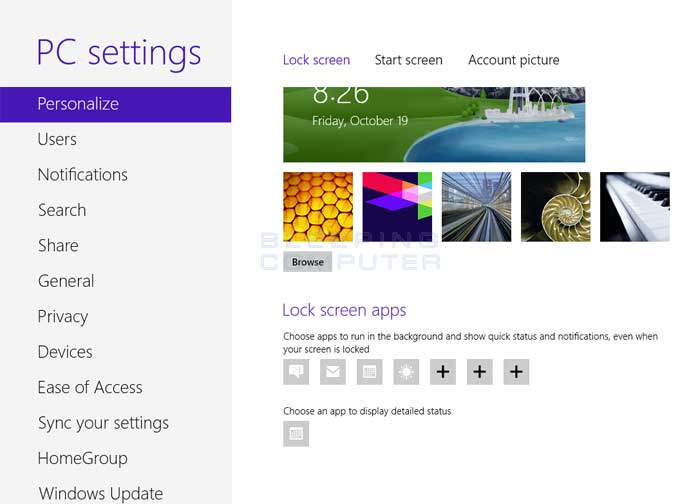 Under the lock screen apps section you will see a list of Windows apps that are currently selected to display information on the Lock screen. You will also see squares with plus symbols that can be used to add further apps that you wish to display information.
To remove an app so it does not display information simply click on the button that represents the app you want to remove and a menu will appear.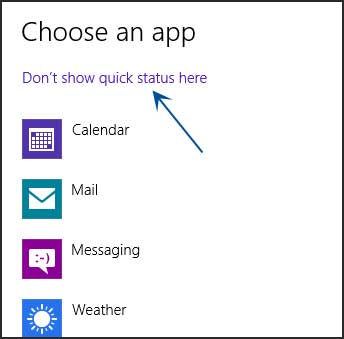 If you do not wish the app display any information on the lock screen, click on the Don't show quick status here option. If you want to remove this app, but select another app to display information, simply select the other app you wish to replace it with.
If you wish to add more apps to stream information to the Lock screen, you can click on the plus button (

), and then select another app whose information you want to display on the lock screen.
Finally, you can also select one app that you wish to display detailed status from. For example, if you select calendar it will show information such as your next scheduled event and if you select weather it will display the current forecast.
You now know how to customize your Windows 8 lock screen so it only displays the information you specifically want to show.