In Windows 8 you are able to create a Start Screen tile, or pinned site, that is associated with a particular web site. You can then click on the pinned site tile and Internet Explorer will automatically open to that site. When launching a web site in this way, the Internet Explorer 10 Pin button may become a jump list button which contain common tasks for that web site that help you navigate the site better. This functionality, though, is dependent on the site and not all sites provide these extra menus. At BleepingComputer.com we offer a special jump list menu to help navigate the site if you would like to test out this feature.
To create a Windows 8 Start Screen tile for a web site, start the Internet Explorer app and visit the site you wish to add. When the site loads, right-click on an empty section of the web page. When you right-click you will see the address bar and favorites panel appear as shown in the image below.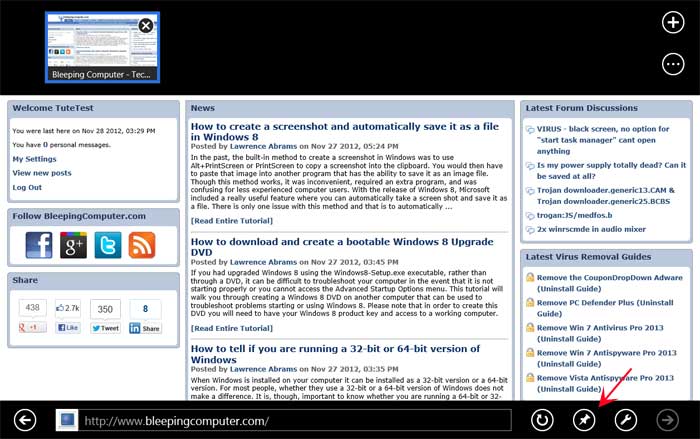 To create a tile for the web site, click on the Pin button as designated by the red arrow in the picture above. This will open a menu asking if you wish to add the site to your favorites or to pin it to the start screen.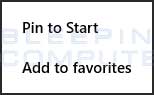 Click on the Pin to Start menu option and a new dialog box will appear asking what you would like to name the tile.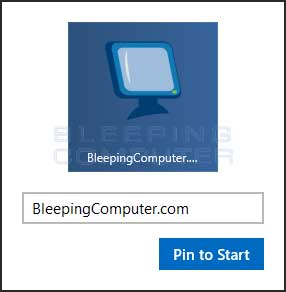 Internet Explorer will automatically populate the tile name with text recommended by the site. If you wish to change the name, type something else in the text field. When you are satisfied with the name click on the Pin to Start button. The site will now be added as a tile to the Windows 8 Start Screen as shown below.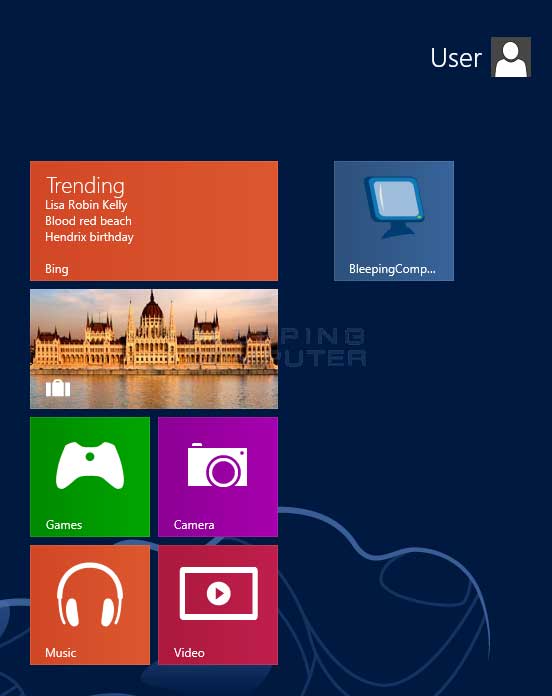 To launch the site in the future all you have to do is click on the tile and Internet Explorer will open directly to the site. If the site has been programmed to use custom jump lists, you will see the Pin menu change to a jump list icon as shown below.

If you click on the jump list icon it will show you a menu of actions that you can use to navigate the site.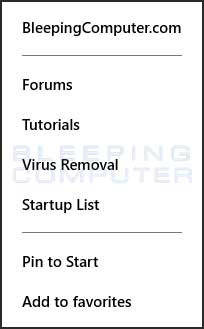 These jump lists are programmed by the site to provide quick navigation to various locations on the site.
In the future if you wish to remove the tile for the web site, you can go to the Start Screen and right click on the tile to bring up its properties.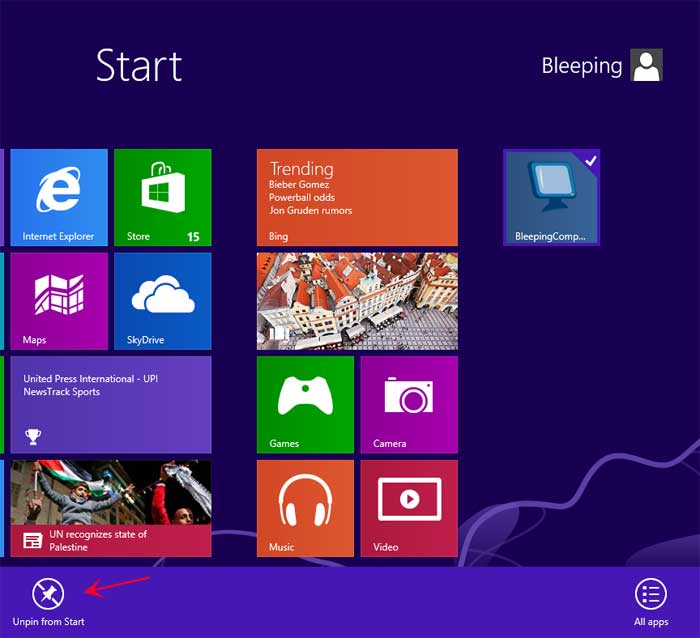 To unpin the web site tile click on the Unpin from Start button. The tile will be removed from your Start Screen and when you open that web site in Internet Explorer you will no longer have access to its jump lists.