How to change the Windows 8 Start screen background
Windows 8 allows you to customize the background and text color of the Start screen so that it is to your preferences. To change the Windows 8 Start screen background you should go to the 8 Start screen and type start screen. When the search results appear, click on the Settings category as shown below.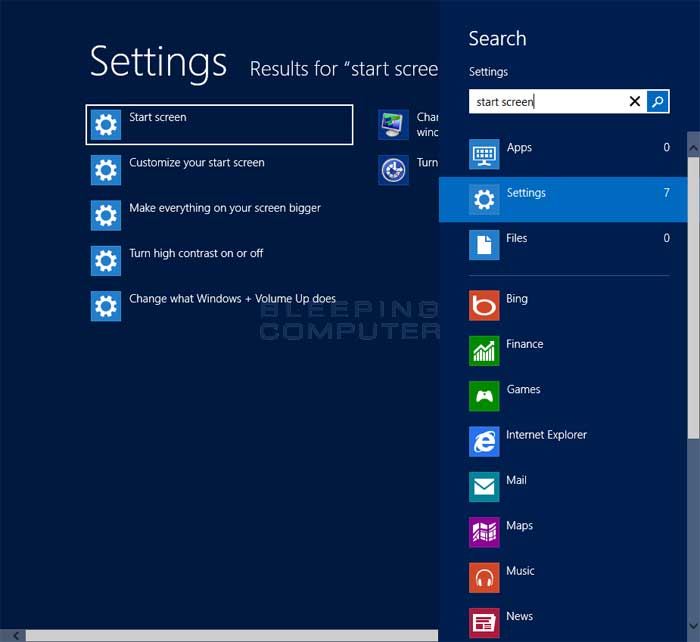 Now click on the option labeled Start screen and you will be brought to the Start Screen settings page. At the top of the page you will see your current Start screen background. Underneath it will be small square tiles that represent other backgrounds that you can use.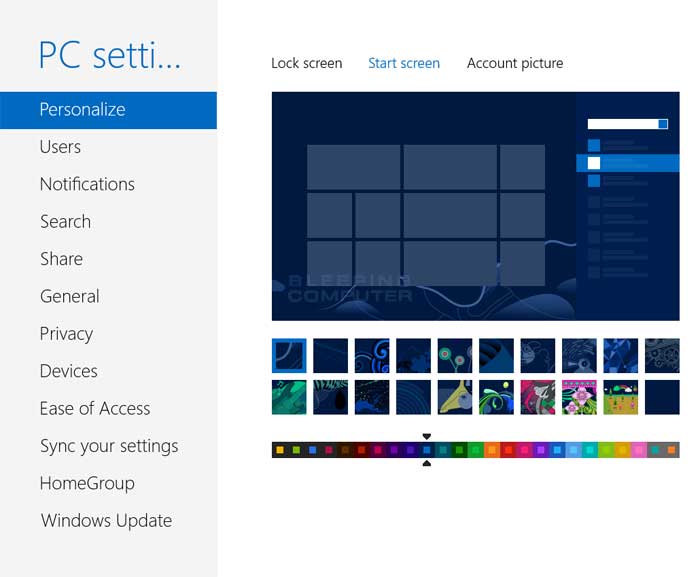 To use a new background, simply select the background you wish to use by left-clicking once on it. You can also change the color of the text shown on the Start screen by selecting a different color from the row of squares under the background choices. Once you have finished making your changes, simply click on the Windows key on your keyboard to get back to the Start screen where your changes will be in effect.
If you have any questions about this process, please ask in the Windows 8 Forum.
Users who read this also read: