How to change the background of the lock screen in Windows 8
To change the background for the Windows 8 lock screen you should go to the Windows 8 Start Screen and type customize lock. When the search results appear click on the Settings category as shown below.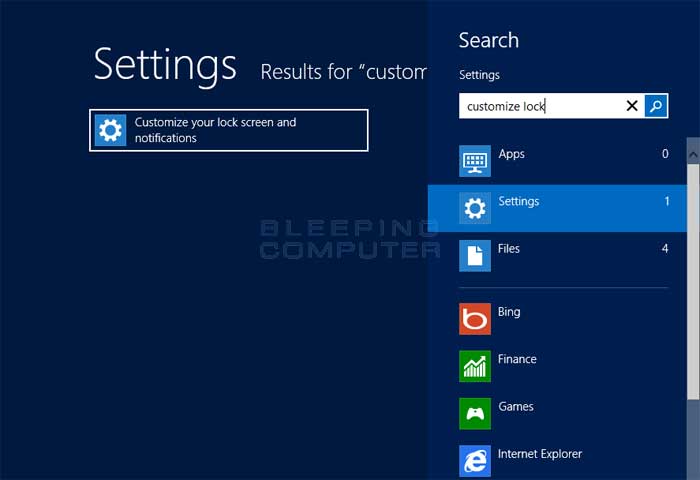 Now click on the option labeled Customize your lock screen and notifications and you will be brought to the Lock screen settings page. At the top of the page you will see your current lock screen background. Underneath it will be small square tiles that represent other backgrounds that you can use.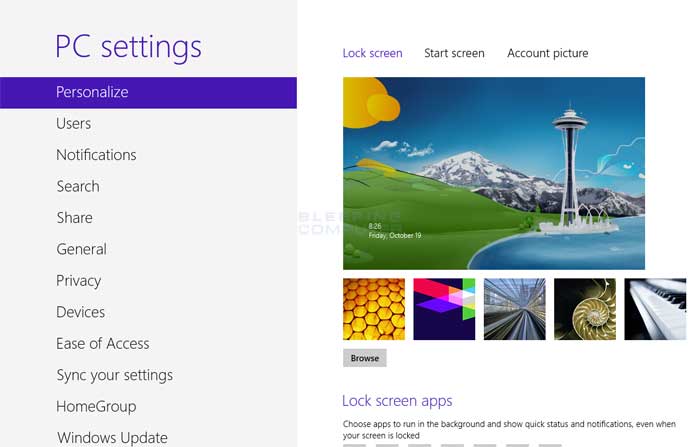 To use a new background, simply select the background you wish to use by left-clicking once on it. If you wish to use a custom picture you can click on the Browse button and select a picture of your choice.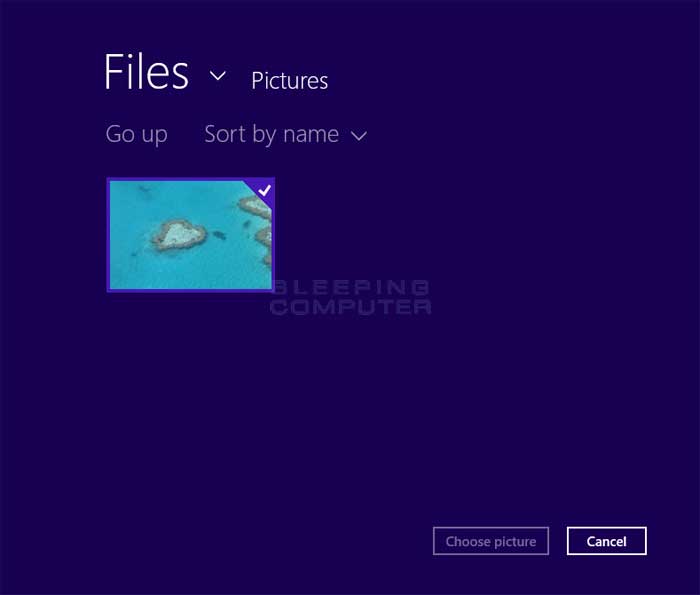 When the Browse window opens, you can search for a picture you wish to use and then left-click on it once so it becomes checked. Then click on the Choose picture button to make it your Lock screen background.
If you change your lock screen background often, the background choices in the lock screen settings can become long. If you wish to revert back to the original list of background images you can right click on the background tiles.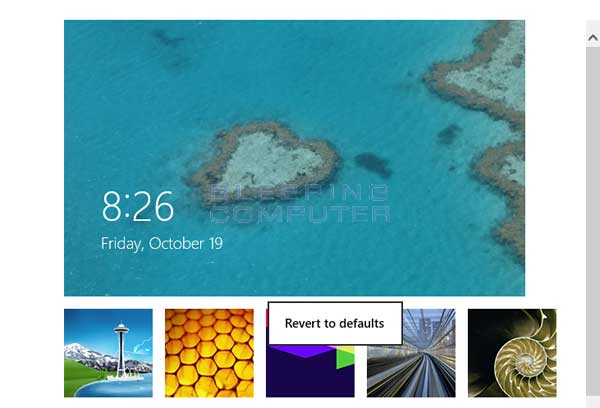 This will open a small box where you should click on Revert to defaults and the lock screen backgrounds will revert back to the images that came with Windows.
Users who read this also read: