In Windows 8 the account picture is an image associated with your account that is shown on the login screen and in the Start Screen. Unlike previous versions of Windows, Windows 8 does not include any built-in images that you can use as your account picture. Instead if you wish to change your account picture you need to select an existing picture from your computer or take one using an attached web cam. This tutorial will explain how to assign a picture to your account in Windows 8.
On the Windows 8 Start Screen, click on your account name in the top right corner of the screen. This will open a drop down menu where you will see the option Change Account Picture as shown in the image below.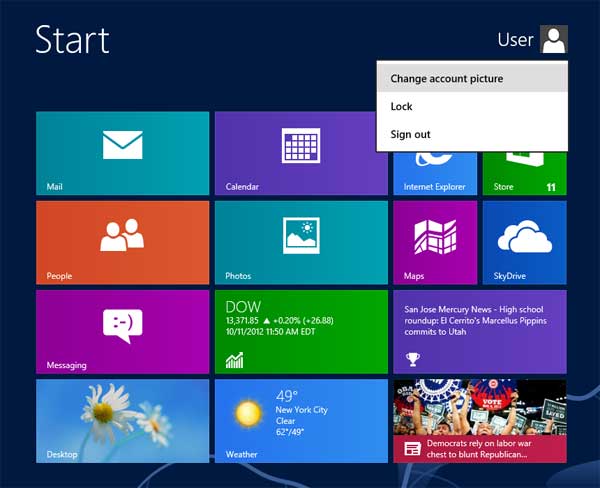 When you click on the Change account picture menu option you will be brought to another screen where you can see your current account picture and change it to a new one.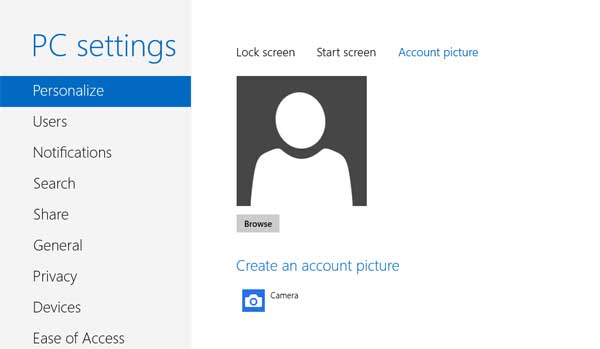 At the above screen you have the ability to use an existing picture from your computer or create a new picture with an attached webcam. To use an existing picture, click on the Browse button.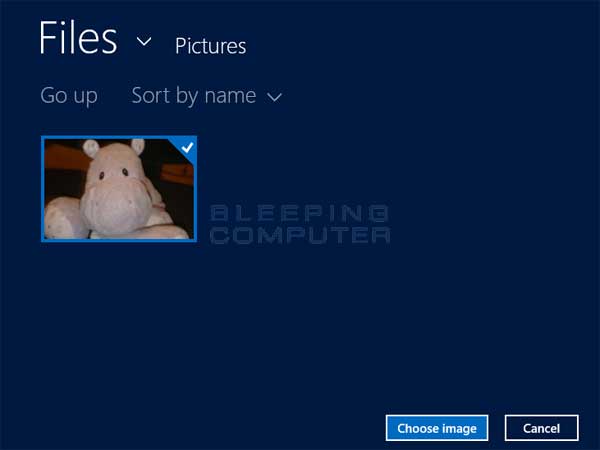 At the browse screen, simply find the picture you want to use and left click on it once to select it. Then click on the Choose image button to begin using it as your account picture.
If you do not wish to use an existing picture then you can use a webcam that is attached to your computer to take a new picture for you. To do this click on the Camera button on the Account Picture screen. This will open a Window showing what your webcam sees as shown below.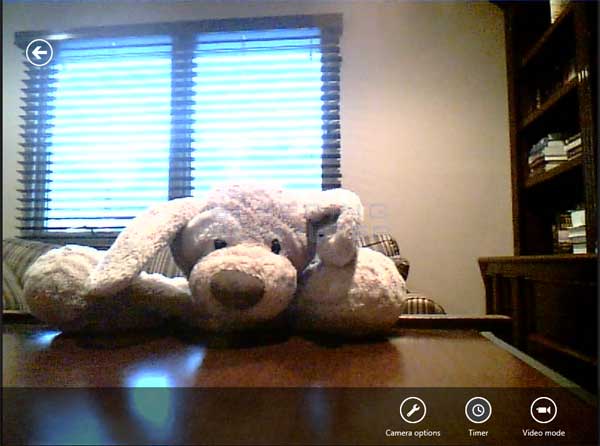 To take the picture simply click on the screen. If you wish to set a 3 second timer so that you can get yourself positioned in front the webcam, click on the Timer button and then click on the screen.
Once the picture is taken you will be presented with a screen where you need to select the portion of the picture you wish to use for your account picture.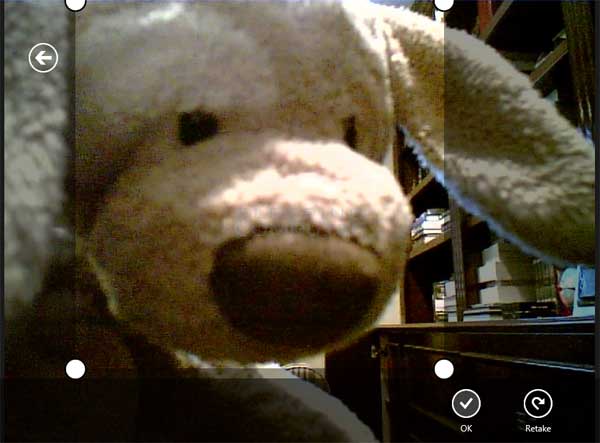 On this screen you will see a square with a white circle in each corner. The part of the picture that resides in the square will be what is actually used as your account picture. Using your mouse you can slide the square around the picture in order to capture the part of the picture you wish to use. You can also make the square larger and smaller by dragging the white circles outward.
Once you are happy with the selection, click on the OK button to set your account picture to this new image.
You should now have your selected picture as the new account picture in Windows 8.