Today we have two free eBooks and a white paper about enterprise security. The first eBook, from Wiley, will offer insights on how to solve enterprise security challenges. The second eBook is from Microsoft and will provide a step-by-step guide on how to achieve a secure end-to-end enterprise mobility solution. Finally, we have a white paper from KnowBe4 that teach you how a secured environment can easily be broken by a simply social engineering or phishing attack.
For those that are interested in these offers, be sure to read the disclosure at the bottom of the article.
This eBook from Wiley will teach you how to solve enterprise security challenges by translating security goals into sets of security variables.
Deal Description:
Similar to unraveling a math word problem, Security Intelligence: A Practitioner's Guide to Solving Enterprise Security Challenges guides you through a deciphering process that translates each security goal into a set of security variables, substitutes each variable with a specific security technology domain, formulates the equation that is the deployment strategy, then verifies the solution against the original problem by analyzing security incidents and mining hidden breaches, ultimately refines the security formula iteratively in a perpetual cycle. You will learn about:
Secure proxies – the necessary extension of the endpoints
Application identification and control – visualize the threats
Malnets – where is the source of infection and who are the pathogens
Identify the security breach – who was the victim and what was the lure
Security in Mobile computing – SNAFU
With this book, you will be able to:
Identify the relevant solutions to secure the infrastructure
Construct policies that provide flexibility to the users so to ensure productivity
Deploy effective defenses against the ever evolving web threats
Implement solutions that are compliant to relevant rules and regulations
Offer insight to developers who are building new security solutions and products
Download your free Security Intelligence: A Practitioner's Guide to Solving Enterprise Security Challenges eBook.
---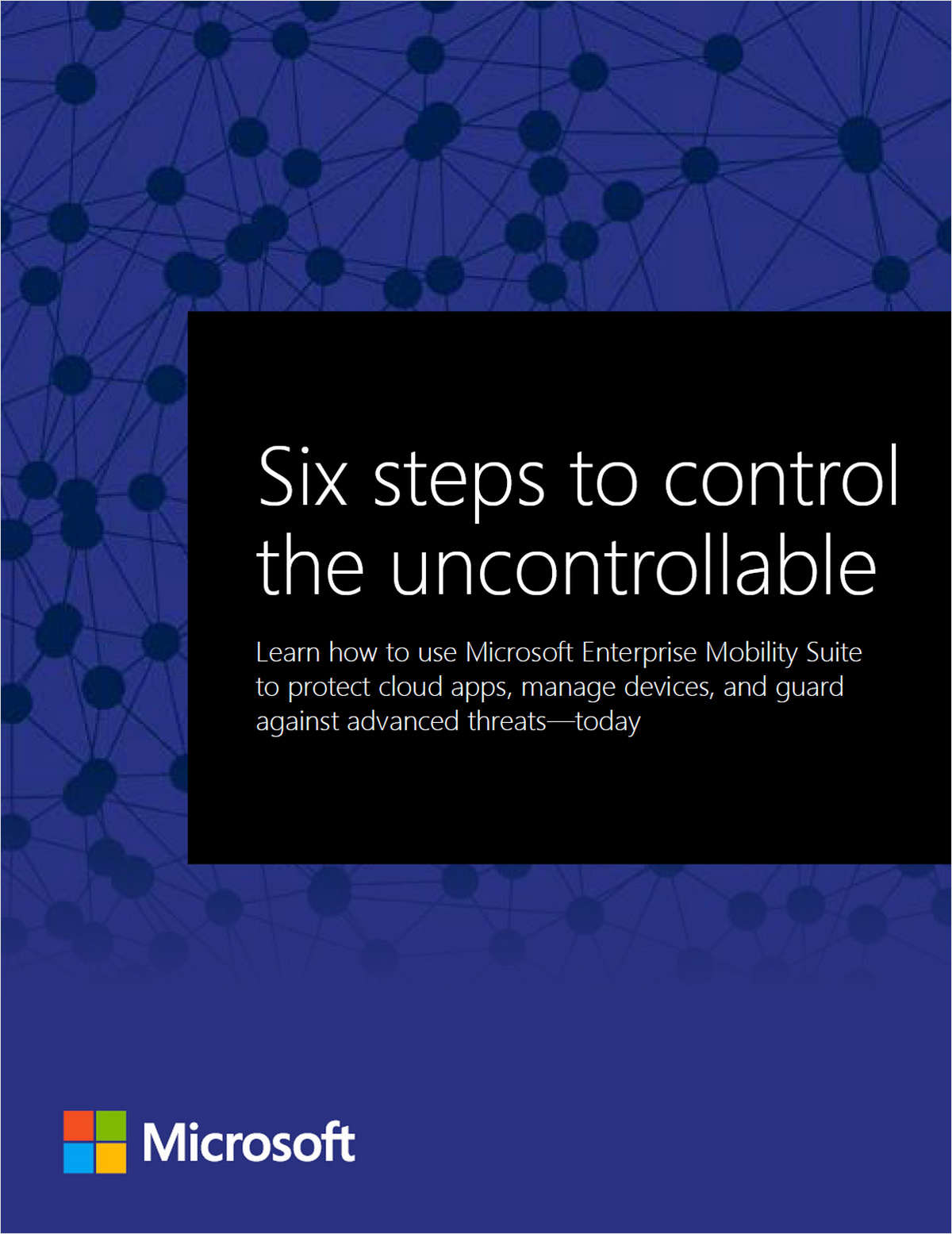 This eBook from Microsoft contains a step-by-step guide to help you address the challenges you face as you work to go mobile, stay mobile, and protect your data with an end-to-end solution.
Deal Description:
Every organization and every industry is being transformed by the trend towards cloud and mobility.

There is no shortage of narrow point solutions that can provide bits and pieces of the overarching solution you need – but modern IT departments face enough day-to-day challenges without having to constantly fine tune and integrate a bunch of different products.

Download this free eBook to learn:
How application policy relates to providing secure e-mail
How to set up policy for MAM without enrollment apps via application managed policy
How to create device configuration policies for both corporate-owned and personally owned devices
How to authenticate and authorize access to your company resources
How to get end-to-end protection for mobile e-mail up and running in your own environment.
Download your free Microsoft's Your Guide to Securing End-to-End Enterprise Mobility" eBook.
---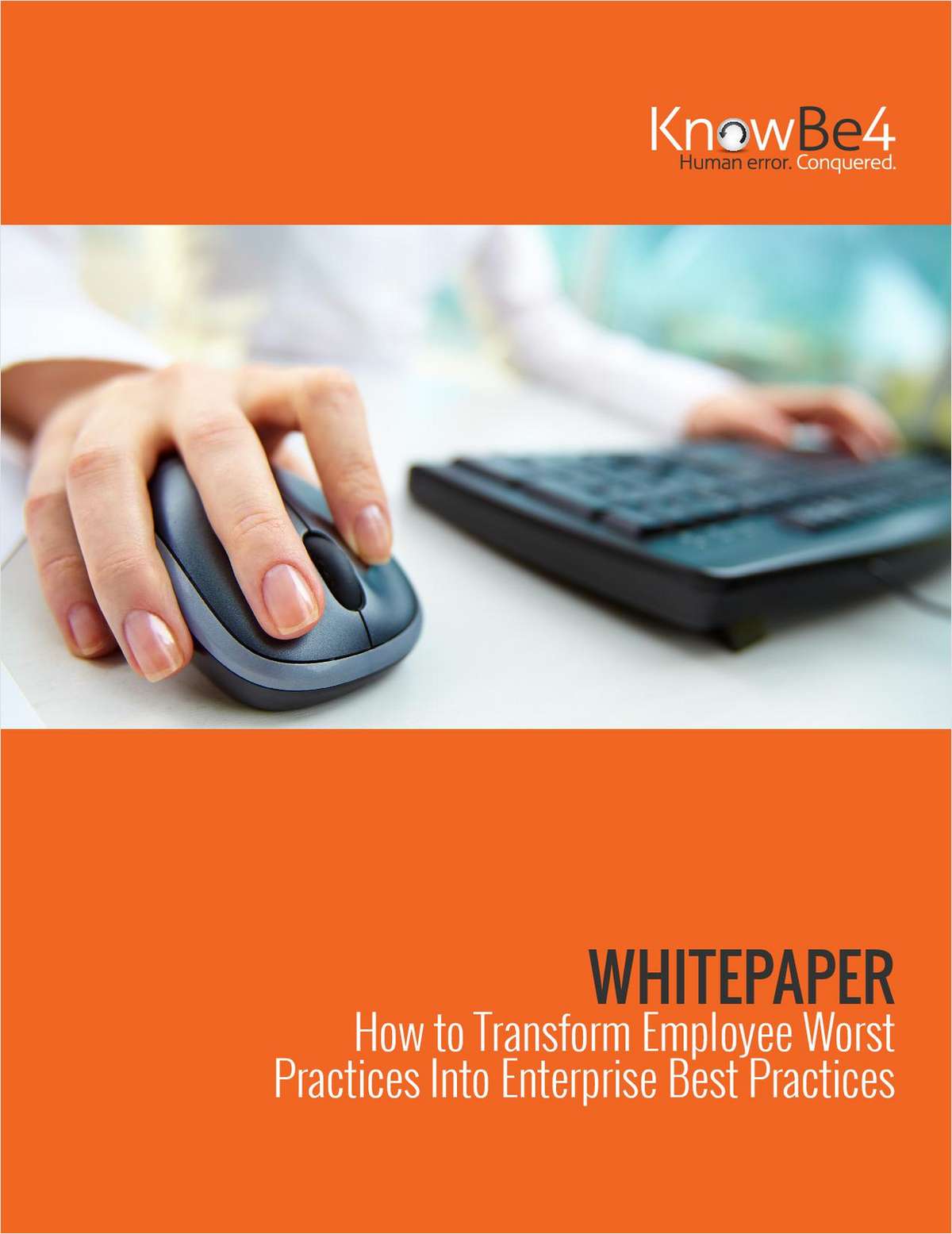 This white paper from KnowBe4 will provide clear direction on how to improve your organization's security posture by "inoculating" employees who fall for social engineering attacks.
Deal Description:
Prevent your worst data breach nightmare with New School Security Awareness Training. Despite all the funds you may have spent on state-of-the-art security software, the bad guys are just one gullible user click away from staging an all-out invasion.

Such incidents are skyrocketing. According to a recent study by Osterman Research, email is the most prevalent channel of infiltration into the enterprise.
Download KnowBe4's "How to Transform Employee Worst Practices Into IT Security Best Practice" white paper.