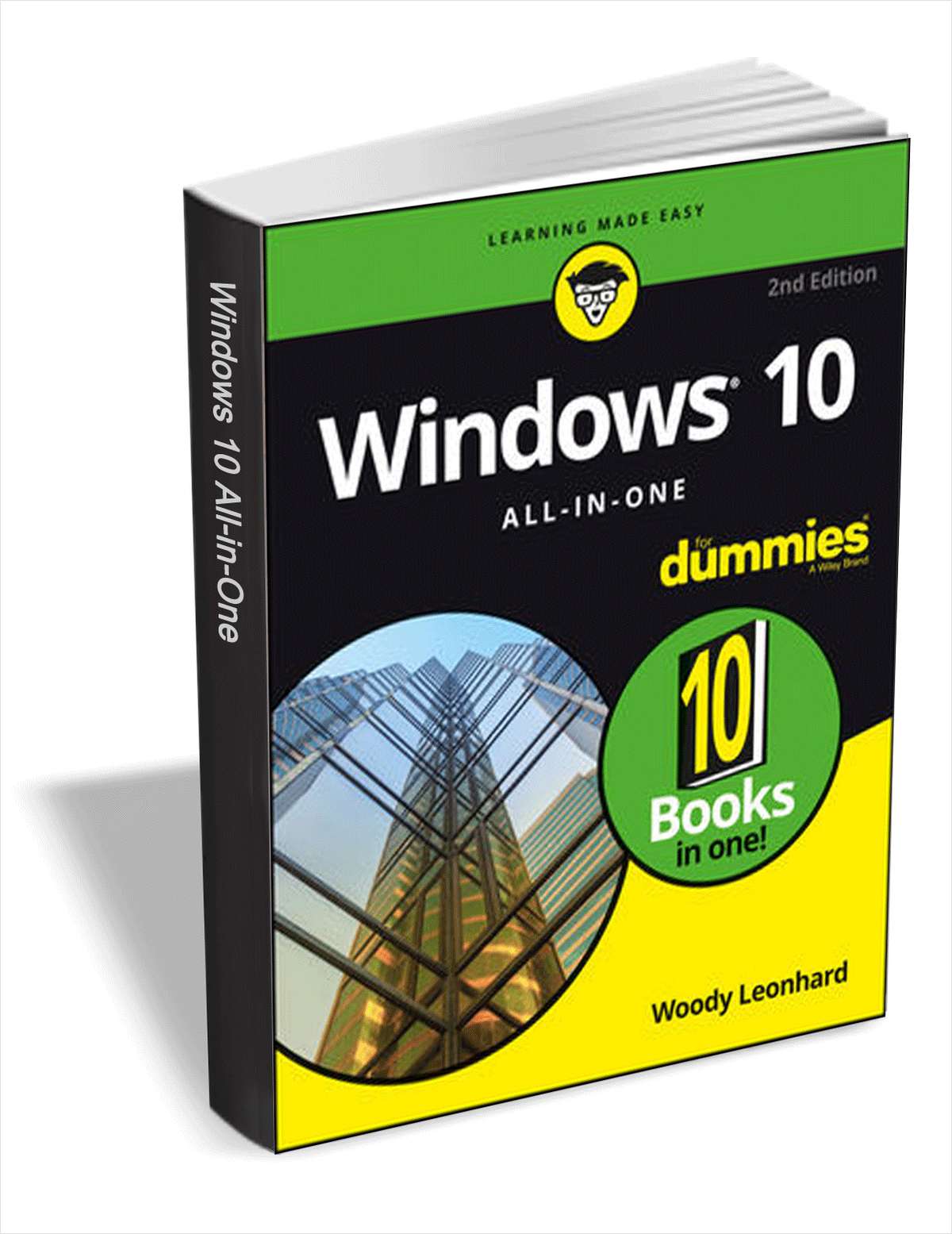 For a limited time, the Windows 10 All-In-One for Dummies, 2nd Edition by Wiley is available for free. This eBook offers an easy to understand introduction to Windows 10 so you can get quickly up to speed and use it more efficiently.
OFFER DESCRIPTION:
This eBook includes all the guidance you need to make the most of this latest update of Windows. This freshly updated resource cuts through the jargon and covers everything you need to know. It shows you how to set up multiple user accounts, create a Homegroup for easy sharing between devices, backup your files, and troubleshoot common problems.
This resource:
Covers all the new features and latest enhancements to Windows 10
Makes upgrading to the latest version easier than ever
Lets you work with apps like a pro
Includes tons of tips on protecting your computer, data, privacy, and identity
Whether you use Windows 10 for business, fun and games, or staying in touch with family and friends, this eBook makes it easy.
Disclosure: This is a Tradepub deal in partnership with BleepingComputer.com. In order to participate in this deal you are required to register an account and provide contact information in our Tradepub store. To learn more about how Tradepub handles your registration information please see the Tradepub Privacy Policy. Furthermore, BleepingComputer.com earns a commission for every lead through Tradepub.