Today we have 3 free offers for whitepapers, guides, and ebooks that can you help learn more about computer security and how to protect your applications and network environment. For those that are interested, be sure to read the disclosure at the bottom of the article.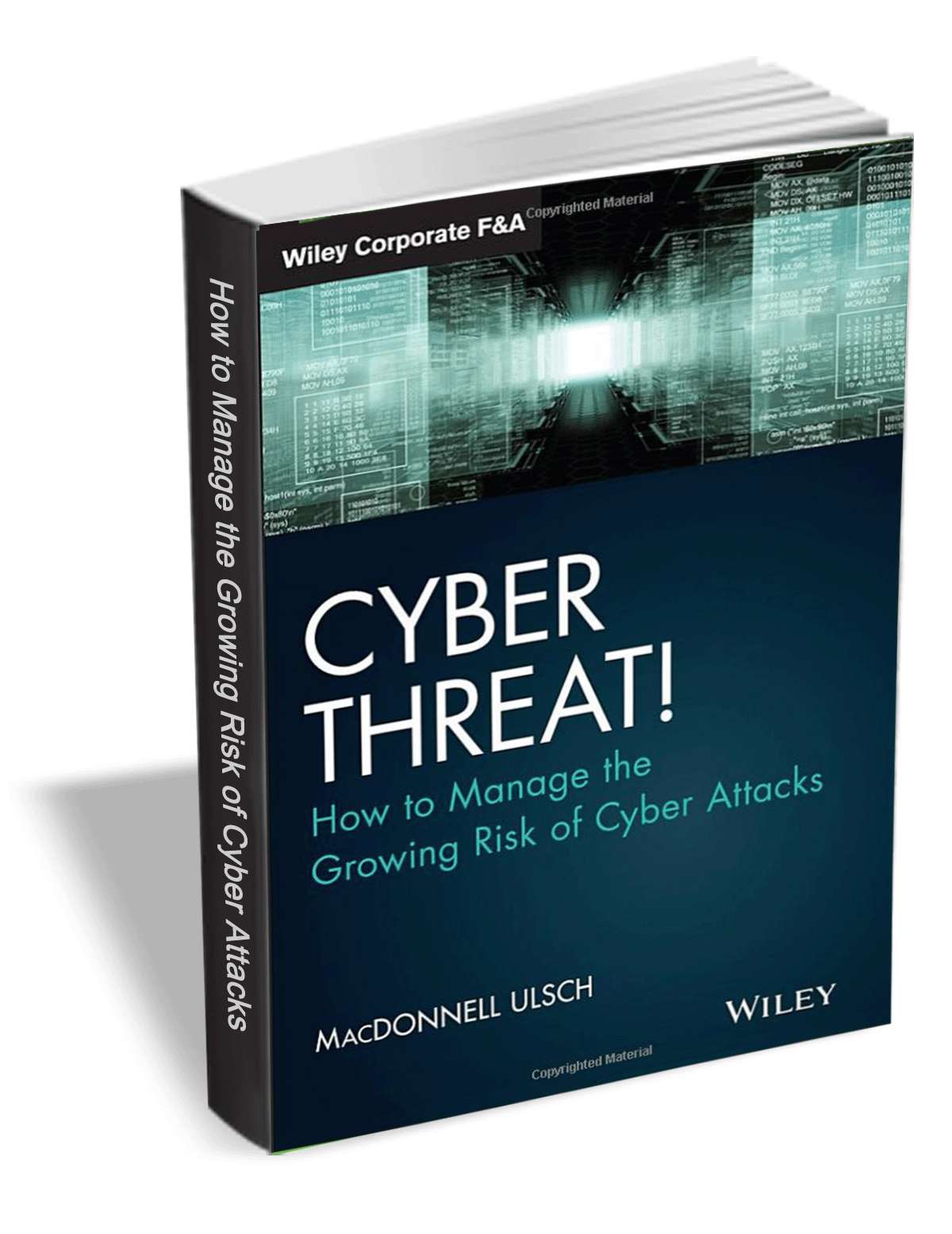 This offer allows you to download for free the Wiley Cyber Threat! book to learn about the growing risk of cyber attacks and Internet Crime.
An in-depth examination of the very real cyber security risks facing all facets of government and industry, and the various factors that must align to maintain information integrity.
Written by one of the nation's most highly respected cyber risk analysts, the book describes how businesses and government agencies must protect their most valuable assets to avoid potentially catastrophic consequences. Much more than just cyber security, the necessary solutions require government and industry to work cooperatively and intelligently. This resource reveals the extent of the problem, and provides a plan to change course and better manage and protect critical information.

Topics include:
The information at risk
The true extent of the threat
The potential consequences across sectors
The multifaceted approach to defense

Download your free Cyber Threat! How to Manage the Growing Risk of Cyber Attacks (FREE eBook) Usually $32.99 ebook.
---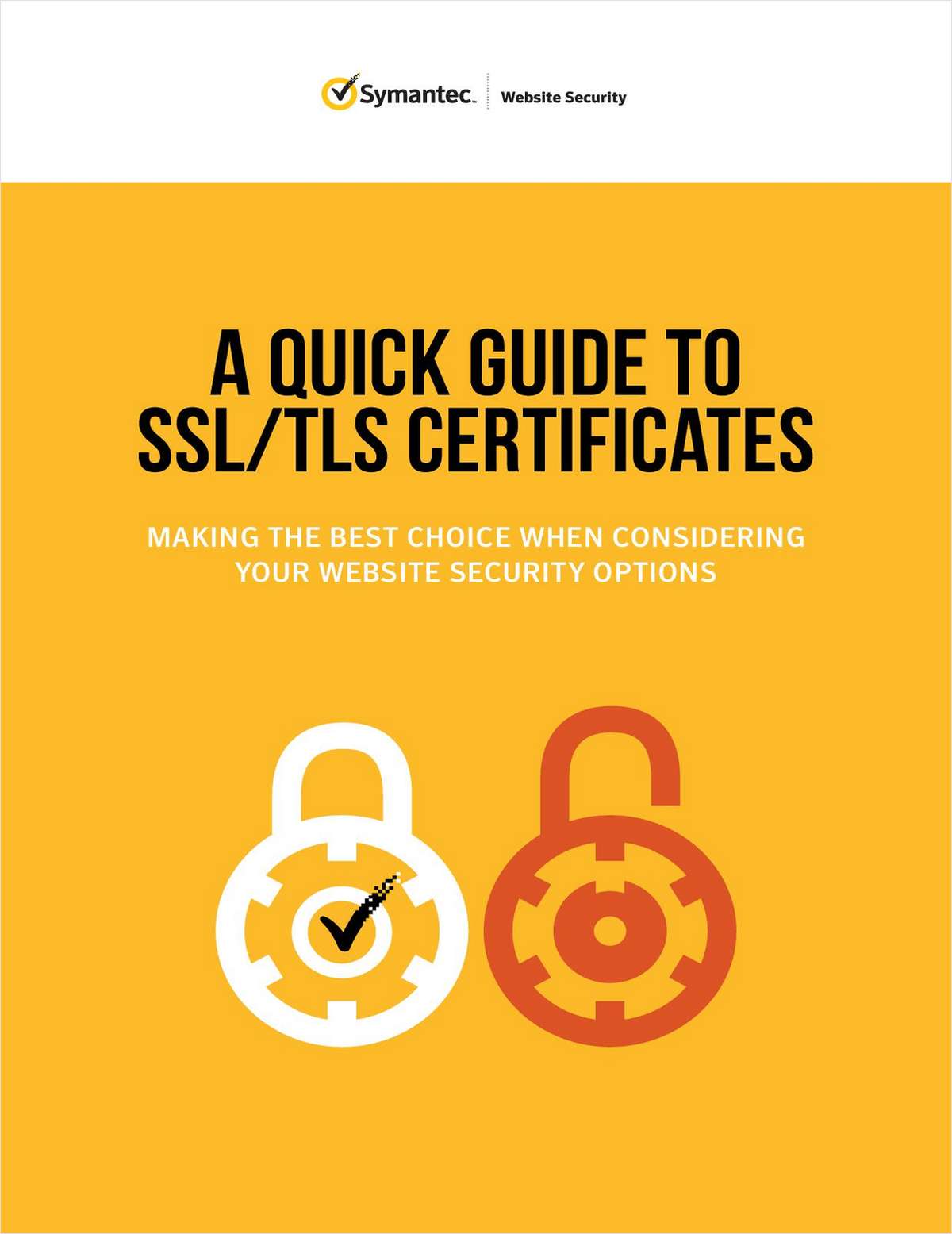 If you are looking into converting your web site into SSL then this guide from Symantec may be a good first step. This guide offers tips, tricks, and basic information on why SSL is important and how it can make connections to your site more private and safer for your visitors.
Whether you are an individual or a company, you should approach online security in the same way that you would approach physical security for your home or business.
Not only does it make you feel safer but it also protects people who visit your home, place of business, or website. It is important to understand the potential risks and then make sure you are fully protected against them. In the fast-paced world of technology, it is not always easy to stay abreast of the latest advancements. For this reason it is wise to partner with a reputable Internet security company.

Download your free Symantec's A Quick Guide to SSL/TLS Certificates guide.
---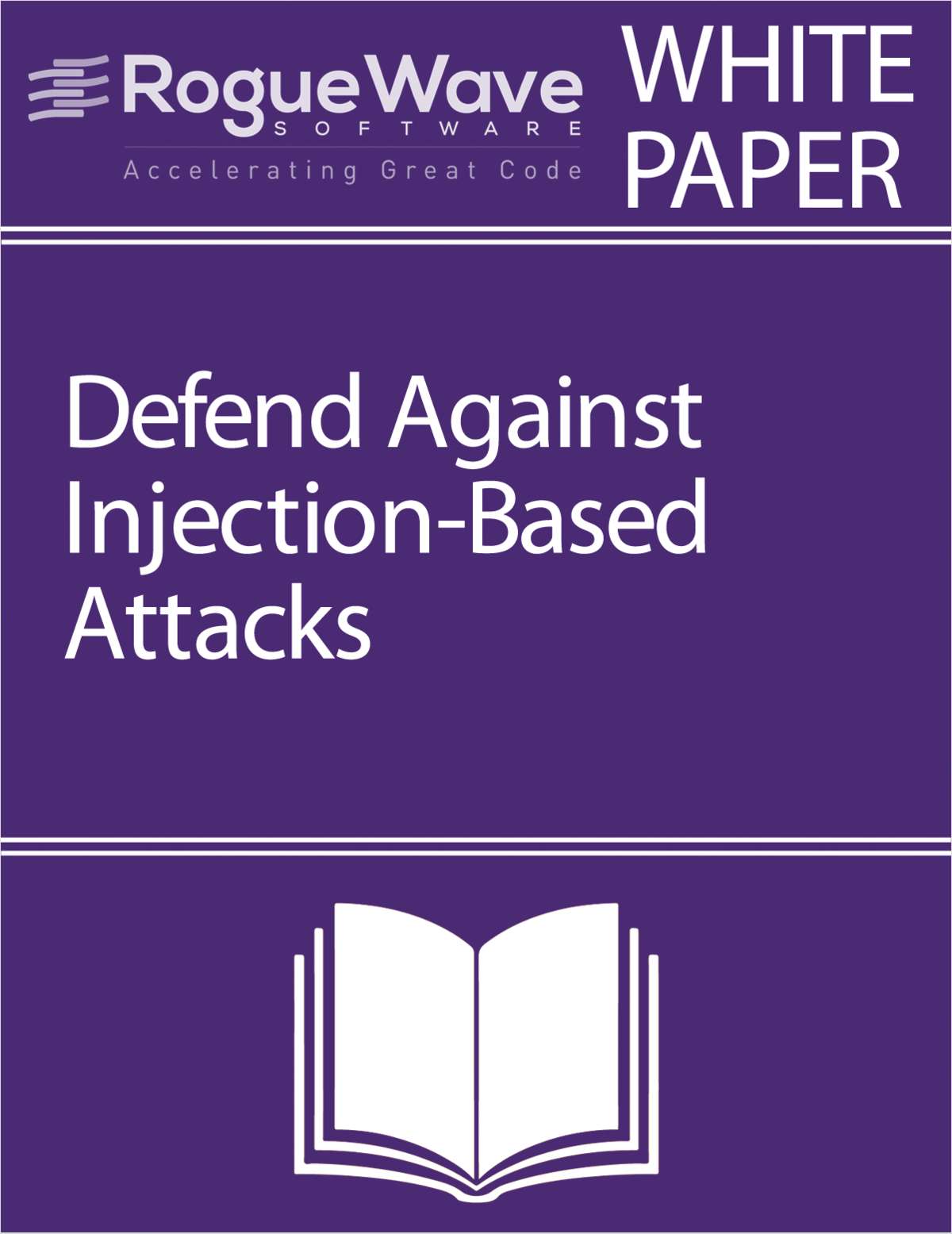 This white paper will provide information on how to defend your applications from injection attacks.
Injection vulnerabilities allow a malicious attacker to insert specific commands into an application or code that will execute undesired behavior on their behalf. These attacks usually exploit an application at the point where it requests user input for later processing. The most common types of injection vulnerabilities include SQL Injection, Command Injection, Cross Site Scripting, XPath and LDAP Injection.

In this paper, you will learn how to:
Provide a detailed description of the weakness
Show how it presents itself to the end user and the developer
Explain mitigation strategies to help resolve each issue

Download your free Free whitepaper on how to Defend Against Injection Attacks white paper.