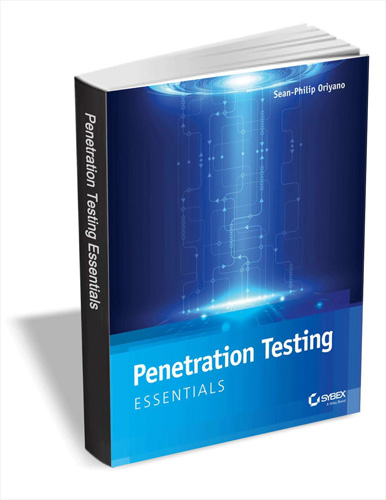 For a limited time, the Penetration Testing Essentials by Wiley is available for free. This eBook offers an easy to understand introduction to penetration testing so you can begin laying the groundwork for a career in information security.
OFFER DESCRIPTION:
Your pen testing career begins here, with a solid foundation in essential skills and concepts.
IT Security certifications have stringent requirements and demand a complex body of knowledge. This eBook lays the groundwork for any IT professional hoping to move into a cybersecurity career by developing a robust pen tester skill set.
This eBook will help you:
Learn the fundamentals of security and cryptography
Master breaking, entering, and maintaining access to a system
Escape and evade detection while covering your tracks
Build your pen testing lab and the essential toolbox
You'll learn information gathering techniques, scanning and enumeration, how to target wireless networks, and much more as you build your pen tester skill set. Start developing the tools and mindset you need to become experienced in pen testing today.
Disclosure: This is a Tradepub deal in partnership with BleepingComputer.com. In order to participate in this deal you are required to register an account and provide contact information in our Tradepub store. To learn more about how Tradepub handles your registration information please see the Tradepub Privacy Policy. Furthermore, BleepingComputer.com earns a commission for every lead through Tradepub.