A new deal is up for the The Complete Raspberry Pi 2 Starter Kit at an 85% discount of $115. This bundle includes all the hardware and courses you need to learn how to setup a Raspberry Pi 2 and connect it to your TV, computer, or even to start doing some digital currency mining.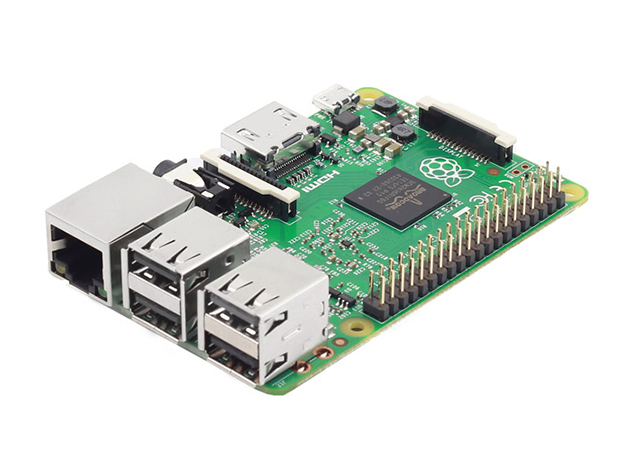 For those interested, the Raspberry Pi Foundation explains it best:
The Raspberry Pi is a low cost, credit-card sized computer that plugs into a computer monitor or TV, and uses a standard keyboard and mouse. It is a capable little device that enables people of all ages to explore computing, and to learn how to program in languages like Scratch and Python. It's capable of doing everything you'd expect a desktop computer to do, from browsing the internet and playing high-definition video, to making spreadsheets, word-processing, and playing games.
What's more, the Raspberry Pi has the ability to interact with the outside world, and has been used in a wide array of digital maker projects, from music machines and parent detectors to weather stations and tweeting birdhouses with infra-red cameras. We want to see the Raspberry Pi being used by kids all over the world to learn to program and understand how computers work.
I personally have a Raspberry Pi that I had used for Asic mining and it is amazing what you can do with one of these tiny little devices.
The Complete Raspberry Pi 2 Starter Kit deal includes the following physical products:
Raspberry Pi 2 Model B
Black Enclosure: An ABS plastic enclosure, easy to assemble.
5V 2.1A Power Adapter: 2.1A Power Adapter is the good choice for Pi 2.
Micro USB and HDMI Cable: There are a switch which USB cable contains is built-in, so you can turn on/off easily. And the HDMI cable is 1 meters length.
USB to TTL Cable: USB to TTL Serial Cable provides an easiest way to connect your microcontroller. It help you to log in Raspbian console via Putty or Screen.
Ethernet Cable and WiFi USB Adapter: Network devices, wire or wireless.
Disclosure: This is a StackCommerce deal in partnership with BleepingComputer.com. In order to participate in this deal or giveaway you are required to register an account in our StackCommerce store. To learn more about how StackCommerce handles your registration information please see the StackCommerce Privacy Policy. Furthermore, BleepingComputer.com earns a commission for every sale made through StackCommerce.