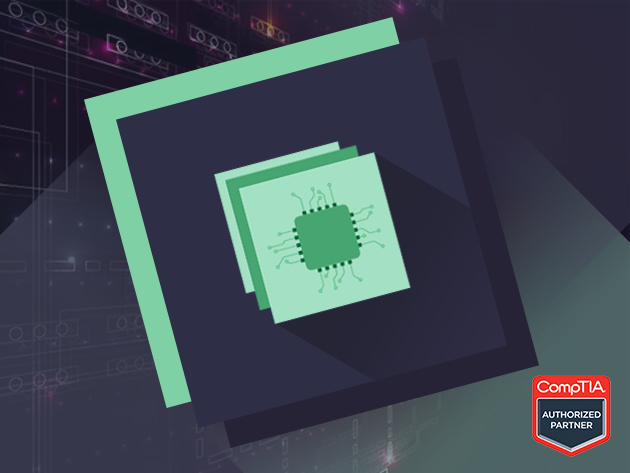 A new deal was released today for 98% off of a CompTIA-IT Certification Career Advancement Course Bundle. These courses normally go for $4,099, but have been discounted 98% to $59 USD. For those who are looking to get into the IT industry and be prepared for the CompTIA-IT Exam, this e-learning bundle looks like it may be a good choice. Note, that this deal is only for the course and does not include an exam voucher.
This e-learning bundle is described as:
Jump into a reliable and flourishing career with a stamp of approval from CompTIA, the highly-acclaimed IT industry association. This five-part training begins by prepping you for the CompTIA A+ exam, which is essentially the benchmark for entry-level employees. From there you will master concepts needed to pass the Network+, Security+, Cloud Essentials, and Cloud+ exams—deeming you a well-rounded professional with a wide variety of career options. 86% of hiring managers say that IT certifications are of high priority. Don't wait for a career to come to you, lay the foundation for your future today.

Dive into 42 hours of CompTIA-accredited course content
Keep your career options open w/ this vendor neutral training
Take an initial leap into the IT vertical w/ the CompTIA A+ certification
Get recognized globally for your capabilities w/ the CompTIA Network+ certification
Score jobs w/ top organizations like Hitachi Information Systems & Northrop Grumman w/ the CompTIA Security+ certification
Gain knowledge of the cloud from a business & technical perspective w/ the CompTIA Cloud Essentials certification
Get your best chance at passing exams—98.6% of students pass!
Disclosure: This is a StackCommerce deal in partnership with BleepingComputer.com. In order to participate in this deal or giveaway you are required to register an account in our StackCommerce store. To learn more about how StackCommerce handles your registration information please see the StackCommerce Privacy Policy. Furthermore, BleepingComputer.com earns a commission for every sale made through StackCommerce.