Today we have a new deal where you can save 50% on the ZeroLemon SolarJuice 20000mAh Battery powered charging station. The SolarJuice allows you to fully charge your portable devices after the battery has been solar charged for 8 hours. As it takes quite a lot of time to generate a full charge, this device is best suited for camping trips, long hikes, and emergency situations.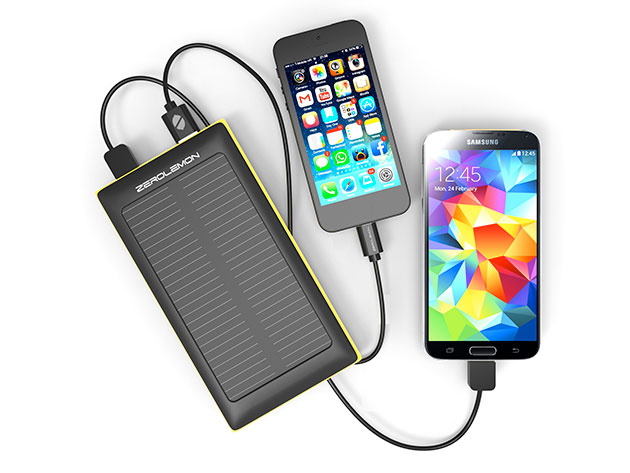 Product Description:
Power up your iOS, Android, and USB-compatible devices over and over again with a massive 20,000mAh of portable juice. The high-quality Lithium Polymer SolarJuice is designed to charge at home or with just the power of the sun, for an enormous amount of extra battery fuel for life on the move.
Hand-selected from the coolest innovative products at CES 2015!
Top Grade A cell, built-in 20000mAh Lithium Polymer battery charges via a powerful 1.2W monocrystalline solar panel
Dual output allows for simultaneous charging of multiple devices at high speeds
Anti-explosion, lightweight, compact, and reliable
1000+ recharge cycles over the life of the battery
Solar charging capabilities with any light condition
4 LED indicators reflecting charging & discharging process
Fast charging 2.1 & 1A power output for maximum iOS & Android charge rates (more than 7x charge for iPhone 6)
Ultrabright LED flashlight
Disclosure: This is a StackCommerce deal in partnership with BleepingComputer.com. In order to participate in this deal or giveaway you are required to register an account in our StackCommerce store. To learn more about how StackCommerce handles your registration information please see the StackCommerce Privacy Policy. Furthermore, BleepingComputer.com earns a commission for every sale made through StackCommerce.