Today we have a new deal where you can save 26% off of the NES30 Pro Bluetooth Game Controller. This retro pocket sized game controller allows you to connect to a variety of game consoles such as Xbox, PS4, WiiU, Raspberry Pi, Android, and iOS in order to easily play mobile games.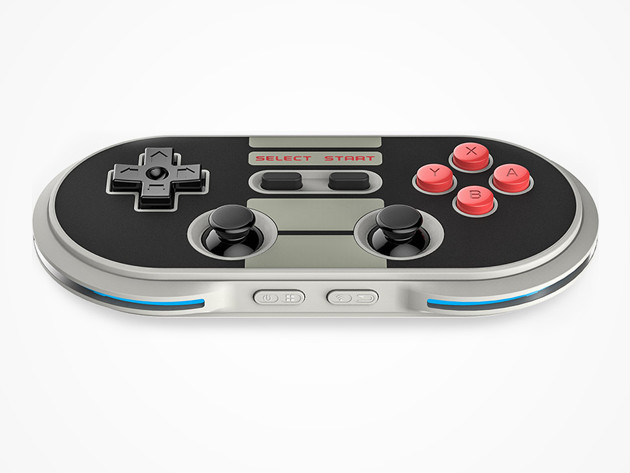 Product Description:
This sleek, powerful, and portable controller is your ticket to crushing through games on any platform like you once did on the original Nintendo. Don't let the retro design fool you: from its compatibility with iOS and Android games alike to its ergonomic construction and lightning-fast CPU, the NES30 packs quite the punch.
Play your favorite games on different platforms: iOS, Android, PC, etc.
Connect & use multiple controllers in multi-player mode for iOS/Mac
Use w/ 3rd-party game platforms on Baidu, KO Gaming City, etc.
Take advantage of the high-speed CPU & zero lag time
Add expansions in the future using the upgradeable firmware
Enjoy the retro, NES-inspired design
Take anywhere due to its sleek, slim construction
Disclosure: This is a StackCommerce deal in partnership with BleepingComputer.com. In order to participate in this deal or giveaway you are required to register an account in our StackCommerce store. To learn more about how StackCommerce handles your registration information please see the StackCommerce Privacy Policy. Furthermore, BleepingComputer.com earns a commission for every sale made through StackCommerce.