Today we have a new deal where you can save 18% off of the Piper Raspberry Pi Computer Kit. This kit introduces children and older family members to creating their very own computer using Raspberry Pi. With a wooden case, and individual components, the whole family can learn how to assemble the computer and then begin to learn how to program using Minecraft. The Piper Computer Kit normally costs $295, but has been reduced 18% to $239.00. This kit looks like a lot of fun for the whole family and makes me wish I had not already purchase a Kano for my children.
If anyone purchases one of these, please let us know your experience with it.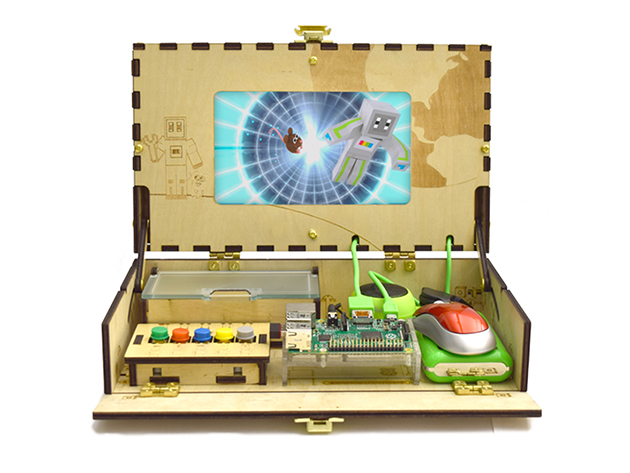 Product Description:
DESCRIPTION
Learning electronics and engineering doesn't need to be dryer than the Mojave. This inventive kit combines the engineering of a working computer with the wonderful world of Minecraft. You'll cruise through each level, while connecting different pieces of hardware to the Raspberry Pi. There's no age where Piper Kit wouldn't be the absolute coolest way to learn super useful skills.
Learn the inner workings of computer electronics
Build a self-contained computer running on a Raspberry Pi 2 Project Board
Play Minecraft challenges that include hardware components
Connect to Wi-Fi for extra levels & sharing capabilities
Tinker w/ LED lights, motion sensors, buzzers, buttons & switches
SPECS
Dimensions: 14.7″ × 2.9″ × 10.5″
Weight: 5.2 lb
Includes:
Raspberry PI2
LCD Screen
Lithium Battery
Wooden computer case
Speaker
Bread boards
Buttons
Switches
LED lights
Screw driver
Disclosure: This is a StackCommerce deal in partnership with BleepingComputer.com. In order to participate in this deal or giveaway you are required to register an account in our StackCommerce store. To learn more about how StackCommerce handles your registration information please see the StackCommerce Privacy Policy. Furthermore, BleepingComputer.com earns a commission for every sale made through StackCommerce.