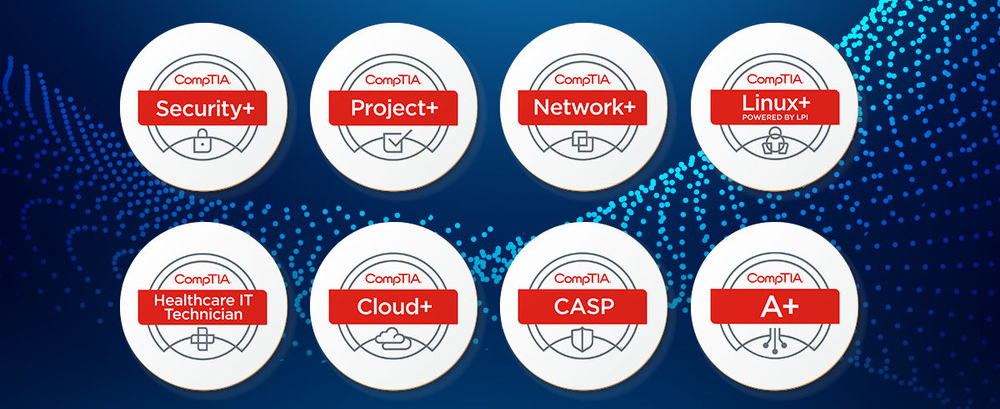 Today's deal is for a lifetime subscription to 8 courses that prepare you for various CompTIA certification exams that include CompTIA A+, CompTIA Security+, and CompTIA Network+. These courses are normally priced at $2,530.72, but have been discounted 98% to $49 as part of this deal.
Even better, you can get an additional 18% off the already discounted price by the using the code NEWYEAR18 at checkout!
This bundle comes with a 15 day satisfaction guarantee. If you're unsatisfied for any reason, just contact Stackcommerce and they will issue a full store credit within 15 days of purchase.
BUNDLE DESCRIPTION:
CompTIA A+ Study Guide
CompTIA Security+ Study Guide
CompTIA Network+ Study Guide
CompTIA Cloud+ Study Guide
CompTIA Project+ Study Guide
CompTIA Linux+ Study Guide
CompTIA Certified Healthcare IT Technician Exam Study Guide
CompTIA Advanced Security Practitioner (CASP) Study Guide
Disclosure: This is a StackCommerce deal in partnership with BleepingComputer.com. In order to participate in this deal or giveaway you are required to register an account in our StackCommerce store. To learn more about how StackCommerce handles your registration information please see the StackCommerce Privacy Policy. Furthermore, BleepingComputer.com earns a commission for every sale made through StackCommerce.