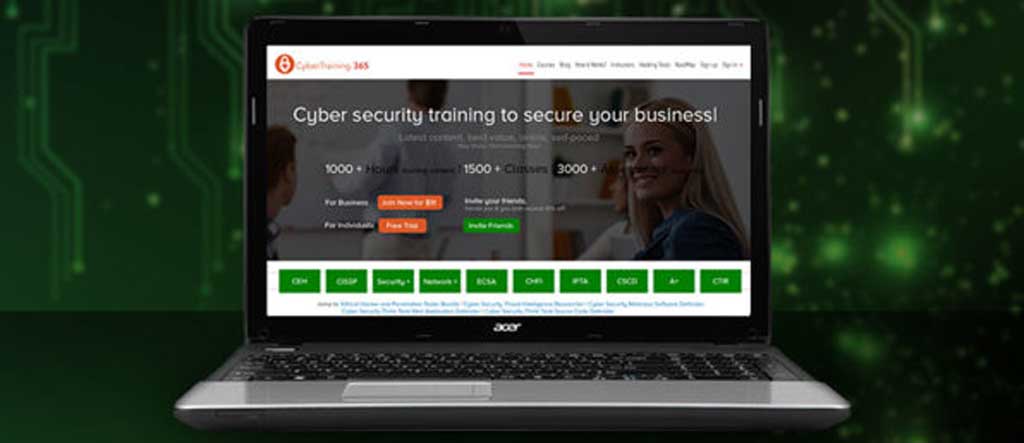 For those looking to get started as a Ethical Hacker, this training bundle provides over 600 courses and 150 hours of training in cyber security. This includes training in CompTIA Security+ & Network+, ECSA, CHFI, IPTA, & more. Normally priced at $708, this bundle has been discounted 86% to $99 as part of this deal. Please note that this bundle does not include vouchers for the exam.
This bundle comes with a 15 day satisfaction guarantee. If you're unsatisfied for any reason, just contact Stackcommerce and they will issue a full store credit within 15 days of purchase.
COURSE DESCRIPTION:
The digital space is more crowded than ever yet the vast majority lack even basic cyber security skills. You can advance your skills, however, through this training, helping you to identify the gaps in your knowledge and proceed on a self-paced track to ultimately become a fully capable ethical hacker. You can learn anywhere, anytime, on any device and earn transcripts, certificates, and achievement recognition throughout. Not only will you become confident working with cybersecurity, but you just may be ready to pursue a career in this booming industry.
Access a library of 663 courses, 313 quizzes, & over 150 hours of training
Learn CompTIA Security+ & Network+, ECSA, CHFI, IPTA, & more
Identify gaps in your knowledge w/ an adaptive skill measurement that gauges your proficiency
Understand where to start on a learning path based on your test results
Study at your own pace
Participate & earn transcripts, certificates, & achievement badges
Ask world class instructors questions whenever you need
Disclosure: This is a StackCommerce deal in partnership with BleepingComputer.com. In order to participate in this deal or giveaway you are required to register an account in our StackCommerce store. To learn more about how StackCommerce handles your registration information please see the StackCommerce Privacy Policy. Furthermore, BleepingComputer.com earns a commission for every sale made through StackCommerce.