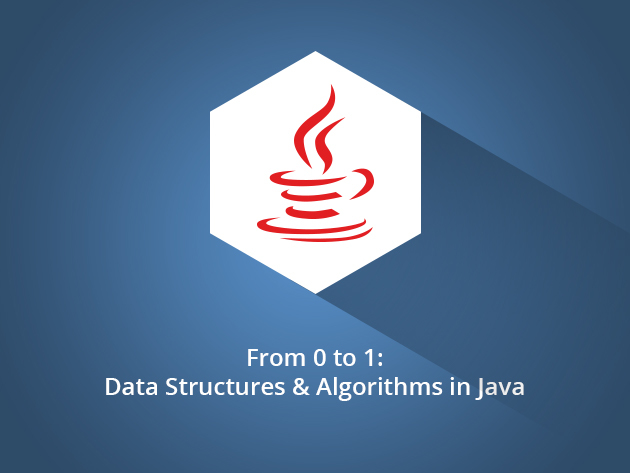 A new deal was released for 90% off of the Complete Java Programming Bootcamp. This bundle comes with 10 courses that help you become a Java Master in design UIs with JavaFX, utilize design patterns, master multithreading & more. This course normally go for $740.00, but has been discounted 90% to $69.00 USD. Please note that this course does not include a voucher for any related exams.
DESCRIPTION
Data structures and algorithms? They're standard Computer Science 101 topics, and ones you'll master in this course. You'll learn how common data structures organize information so it can be used efficiently, how algorithms work to manipulate this data, and more. Though this course is tailored to the Java programming language, you'll emerge from it with a deep understanding of how any computer program works.
Master data structures & algorithms w/ 11 hours of content
Visualize common data structures & the algorithms applied to them
Identify & apply which data structure or algorithm is optimal for a particular situation
Calculate the time & space complexity of code
Use the Big-O notation to perform complexity analyses on algorithms
Understand how linked lists work
Build a stack w/ Java, construct a queue, etc.
Disclosure: This is a StackCommerce deal in partnership with BleepingComputer.com. In order to participate in this deal or giveaway you are required to register an account in our StackCommerce store. To learn more about how StackCommerce handles your registration information please see the StackCommerce Privacy Policy. Furthermore, BleepingComputer.com earns a commission for every sale made through StackCommerce.