Twitter has angered its userbase on Wednesday night after the company pushed out an update to its privacy policy that expands its ad tracking habits and even turns some features on by default.
The update has both its good and bad parts, but users generally tend to notice the bad ones first.
Pay close attention to the next Twitter popup
If you haven't gone on Twitter just yet, the next time you'll access the social network you'll see a fullscreen overlay informing you of upcoming privacy policy updates, and offering a way to edit those settings before the new privacy policy comes into effect on June 18.
If you've ignored this message, we recommend you visit your Twitter profile's Settings section and look under "Privacy and settings" for an option named "Personalization and Data."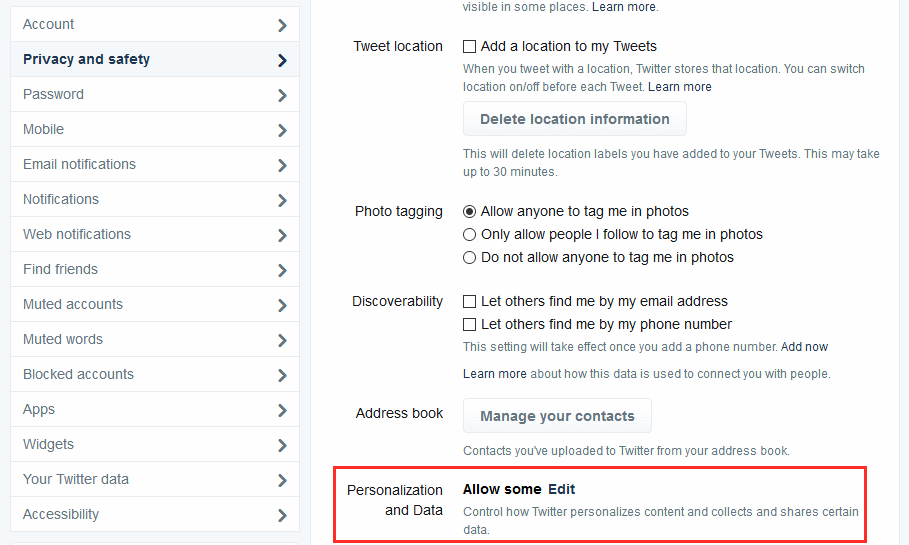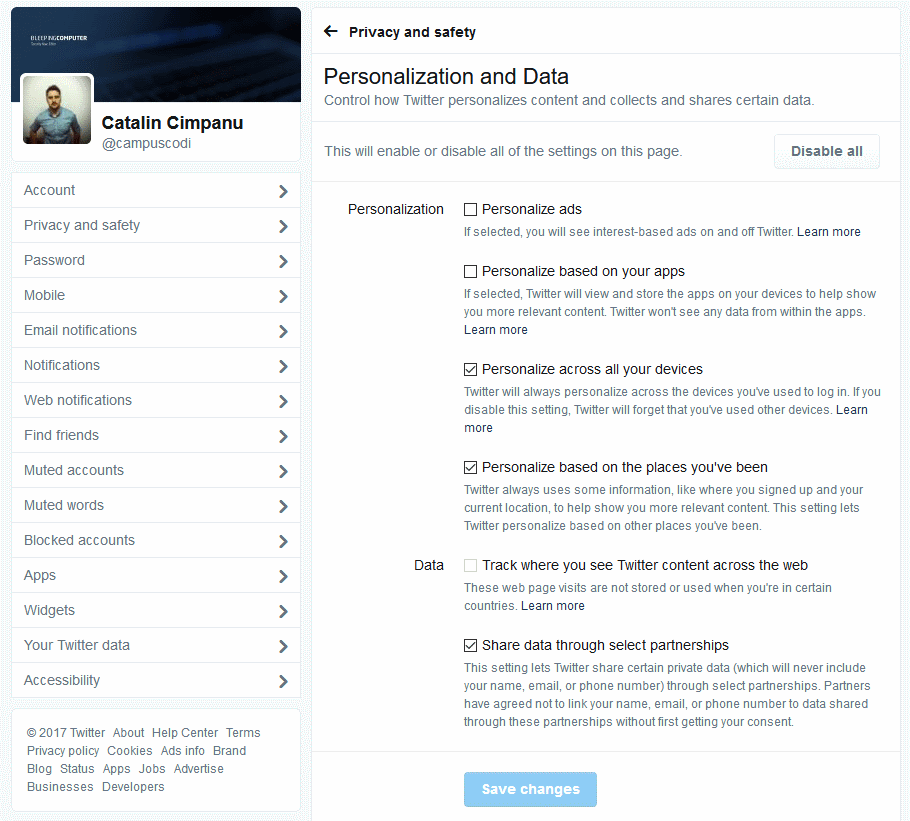 By the fact this page exists is already more than what many services provide. Unfortunately, if you ignored the message that alerts you of these new privacy policy, all these settings will be turned on by default, so make sure to access this page and customize your preferences.
Twitter will not respect Do Not Track requests
Besides the new settings screen, there are changes to the text of the Twitter Privacy Policy. An analysis of these updates reveals that Twitter will start to ignore Do Not Track requests.
Do Not Track is an unofficial standard supported by most browsers and respected by a few websites. This technology allows users to opt-out from being tracked by third-party services on websites they do not directly visit. For example, Do Not Track allows a user to tell a website to not load tracking code from analytics services, social networks, and online advertising companies.
Twitter dropping Do Not Track support is ironic because the company was one of its main supporters a few years back when Do Not Track launched.
Twitter will keep off-Twitter web browsing data for a month
Twitter has been slowly eroding at this feature in the past years. For example, a few years back, Twitter tweaked its policy to allow itself to store off-Twitter web browser history for its users for up to 10 days.
Starting June 18, Twitter will keep this data for up to 30 days. This means that if you're a Twitter user and you visit a site where there's a Twitter share button or embedded tweet, Twitter will know you visited that site and keep the name of that site associated with your profile in its database for up to a month.
All of these changes have been done as Twitter's stocks have been slowly declining. These updates have a clear objective, and that;s to make Twitter more attractive to online advertisers.
This is bad. Very bad!
Twitter also announced it updated its policy regarding how it shares personal, aggregated, and device-level data. For example, the company may share name, email, or other personal information, but if the advertiser that buys this data wants to use it, they will have to ask for user permission.
Taking into account that this data may change hands several times, you may be clicking on a long-winded user agreement on one site, and you may allow some no-name advertiser to use your Twitter data like name or email for targeted ads.
It is no surprise that users are flocking to that new open-source and privacy-focused Twitter clone named Mastodon.
Nonetheless, Twitter, as a company, is more upfront about this practice than most and is providing an option to disable targeted ads, and a section where users can edit and even remove the data Twitter has collected in the past. To access this latter section, just go to your Twitter Settings section under the "Your Twitter data" menu section. Below is an image of that section on a mobile device.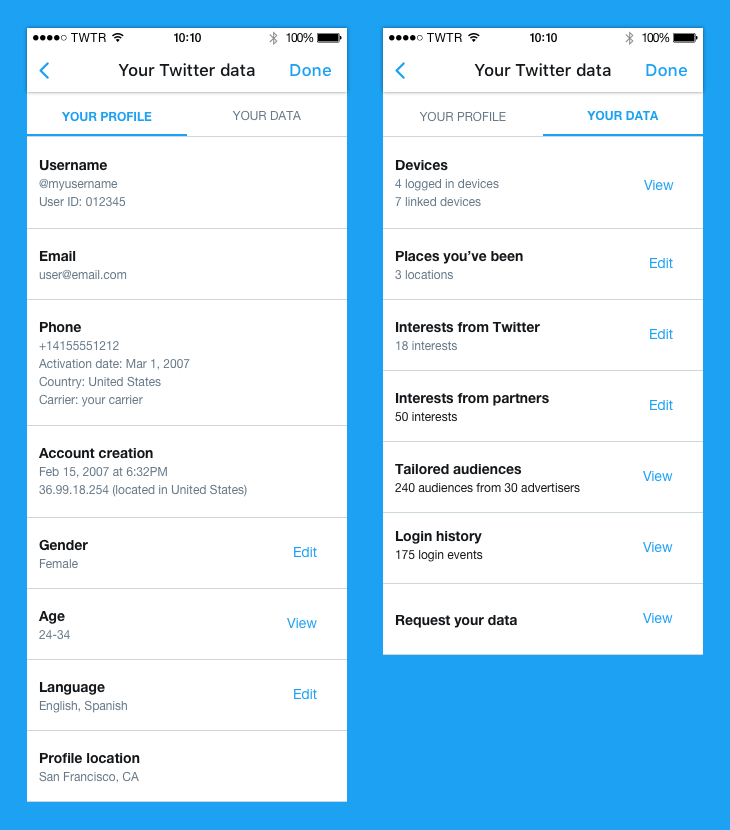 Below are some user reactions to this privacy policy update. Some users, including your reporter, have reported that these new privacy settings remained on, even after specifically being turned off more than once. Make sure to revisit these once in a while.