Opera 55 Beta, released last week, allows users, for the first time, to install Chrome extensions from Google's official Web Store with one click and no other trickery involved.
Prior to last week's release of Opera 55 Beta, users needed a special extension named "Install Chrome Extensions," developed by Opera staff itself, in order to use Chrome extensions inside Opera.
With Opera 55 Beta, Opera developers are also keeping a promise they made back in 2013 when Opera dropped its proprietary engine and switched to Chromium, the open-source browser project at the base of Google Chrome.
Back then, Opera promised full compatibility with Chrome extensions, which is now coming full circle after more than five years of working on the Chromium-based Opera project.
All the non-Chrome-compatible add-ons uploaded on the Opera Add-ons portal will continue to work in Opera, and the portal won't shut down anytime soon.
Opera 55 Beta is expected to be promoted to the stable channel in the next one-two months, meaning that in no time users will be able to grab extensions from the official Chrome Web Store without having to install a third-party add-on first.
Once these extensions installed, they will appear in the Opera Extensions section, next to native Opera add-ons.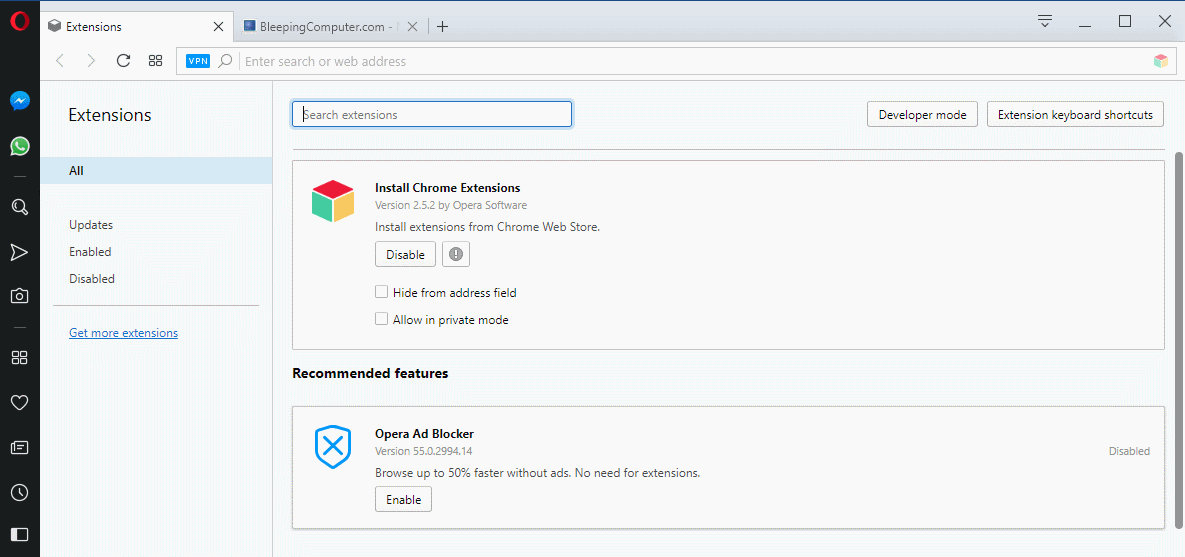 In addition, Opera 55 Beta includes another small nugget, a redesigned Opera settings section. This setting section somewhat mimics the new Chrome setting page added a few releases back.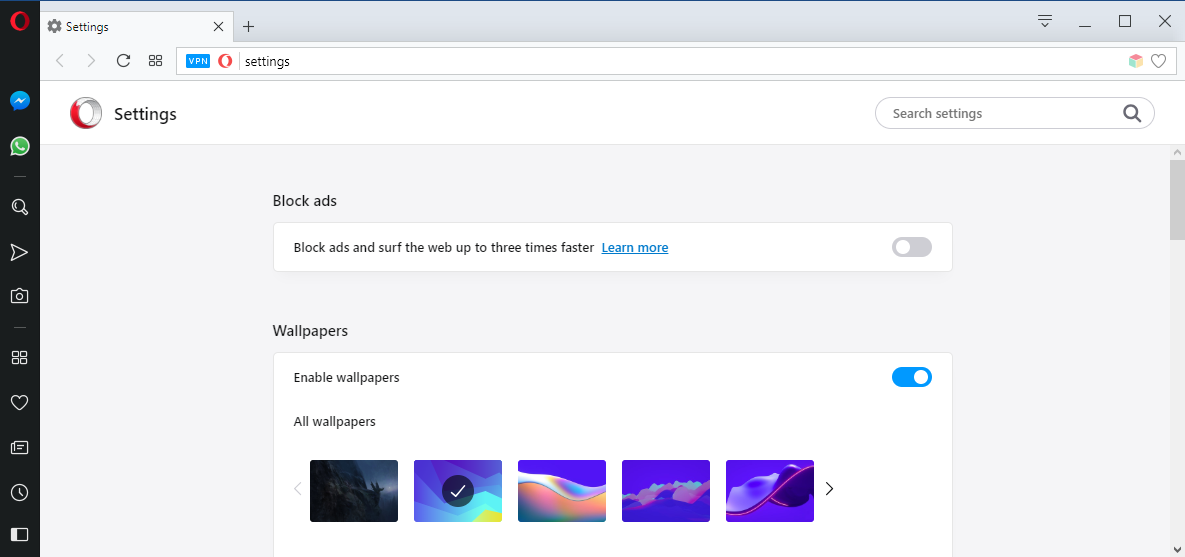 Last but not least, Opera has also ported the popup badges that appear in Chrome when clicking on the green icon lock.
Users can use this popup to view SSL certificate information, manage cookies, but also gain access to a custom setting page where they can modify various settings on a per-site basis. This feature, too, was added in Chrome over the winter and spring, and now ported to Opera.