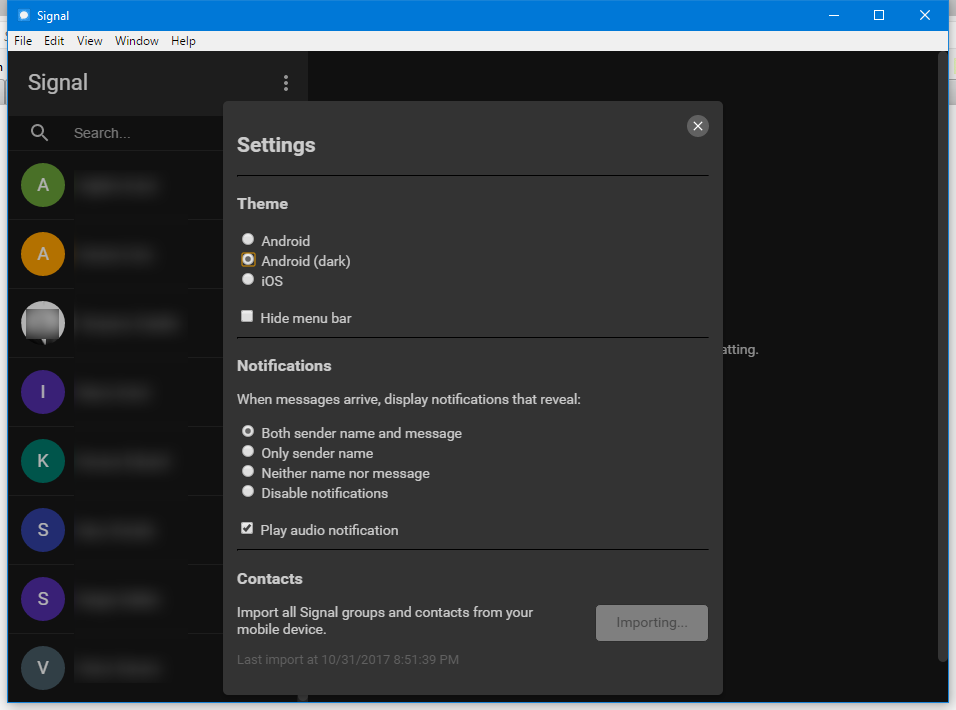 Open Whisper Systems, the company behind the Signal IM service, has finally launched standalone desktop applications for Windows, macOS, and Linux.
The company has also deprecated the Chrome app that up to this point was the only way to use Signal on a laptop or desktop computer.
The new standalone desktop apps are identical to the old Chrome app, but users won't need to install Chrome to use Signal on their desktops anymore, and nor would they need to start Chrome before they launch the Signal app.
Signal Desktop, as the apps are now named, are not universally available. For example, Signal Desktop for Windows supports only 64-bit architectures. The Windows client works only on Windows 7 or later, while the Mac client works on macOS 10.9 and higher. On Linux, the app is only available for Linux distros supporting the apt package manager. This means Ubuntu, Debian, and their offshoots.
Be aware, that despite offering a standalone desktop client, users won't be able to use it without installing the app on their phone first. This is because they'll have to scan a QR code and link their Signal Desktop app with a Signal account that can be created only via the mobile apps.
There's also an option to export data from the Chrome app and import it into the new Signal Desktop apps.