Starting with Opera 44, currently the Developer Edition, Opera will receive a brand new user interface, which includes a few minor changes compared to the existing UI, along with a new major feature, which is Facebook Messenger integration.
The new UI isn't all that different from the current Opera UI, but it's more refined and simplistic, and it certainly does its job, as no browser looks like Opera anymore.
The new UI also includes support for a light and dark theme, which can be activated from the sprocket icon in the top-right corner of the Speed Dial tab.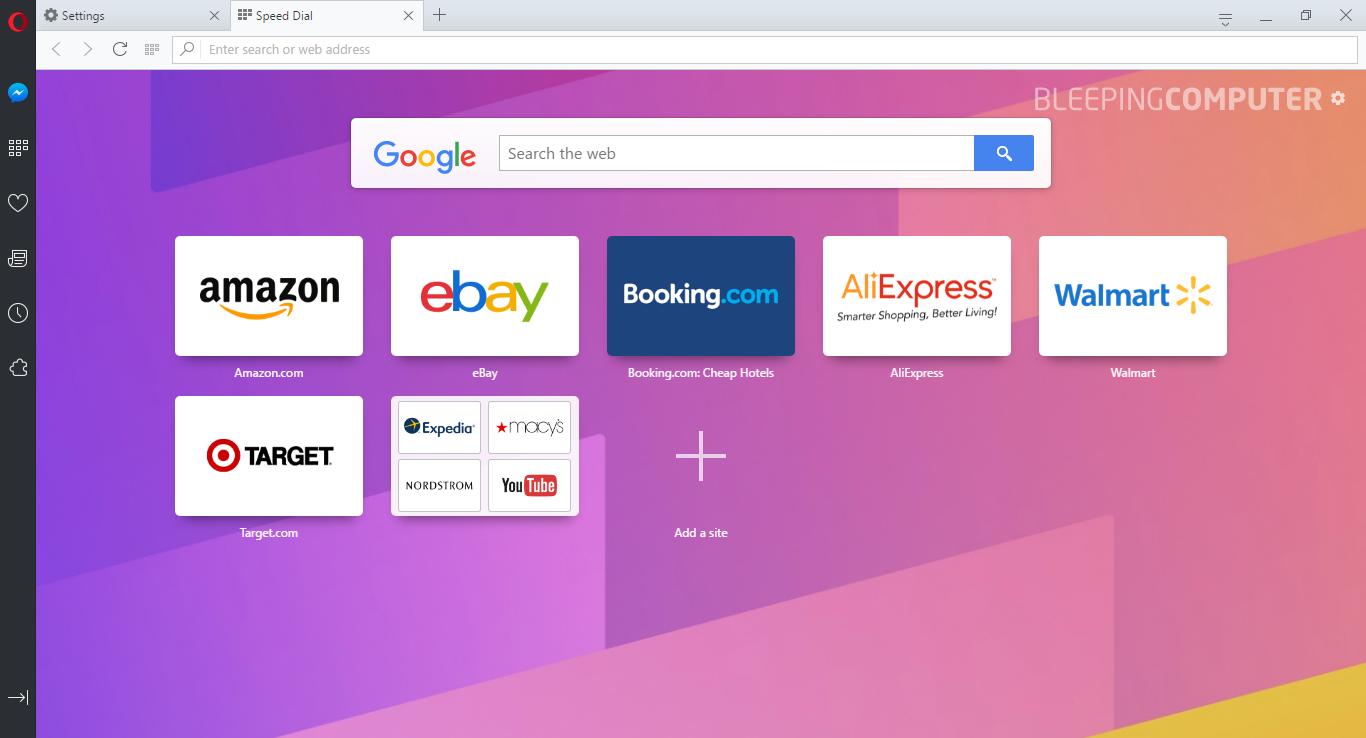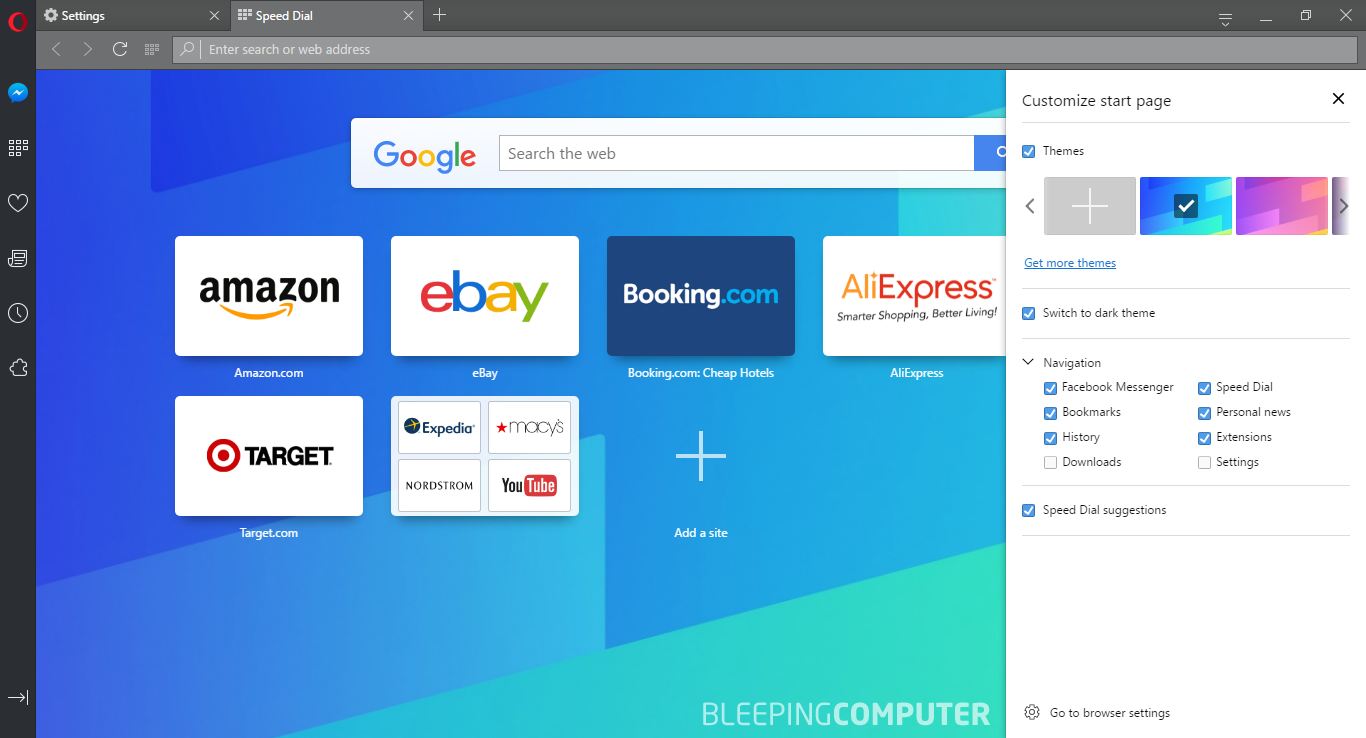 For reference here's Opera's current UI.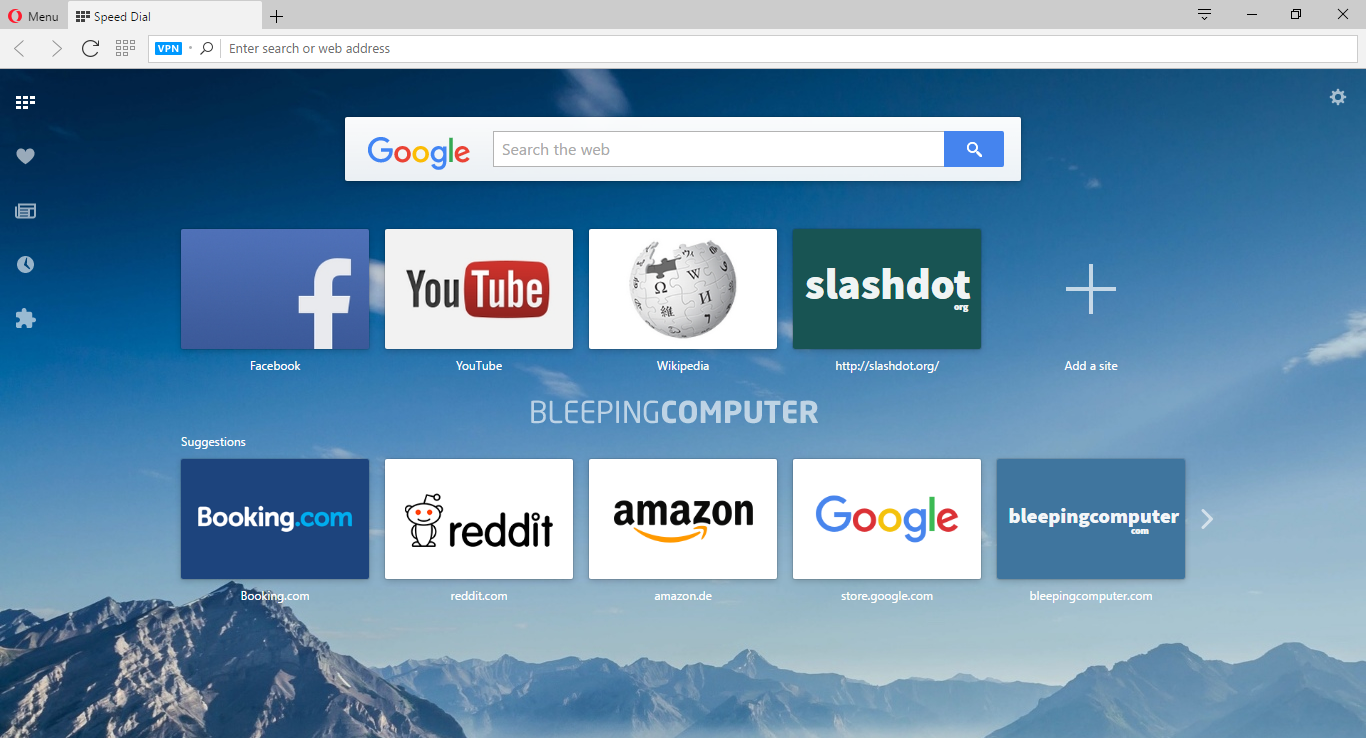 Opera gets native Facebook Messenger integration
As we said, most of the browser's elements are still there, but only with a new skin. The only addition is the Messenger icon at the top of the left sidebar, which allows users to connect their Facebook Messenger account and have conversations with their friends from any page on the Internet.
Since Facebook discontinued the native Messenger Windows app a few years back, Opera's built-in integration is the closest thing to a native Messenger app you're going to get.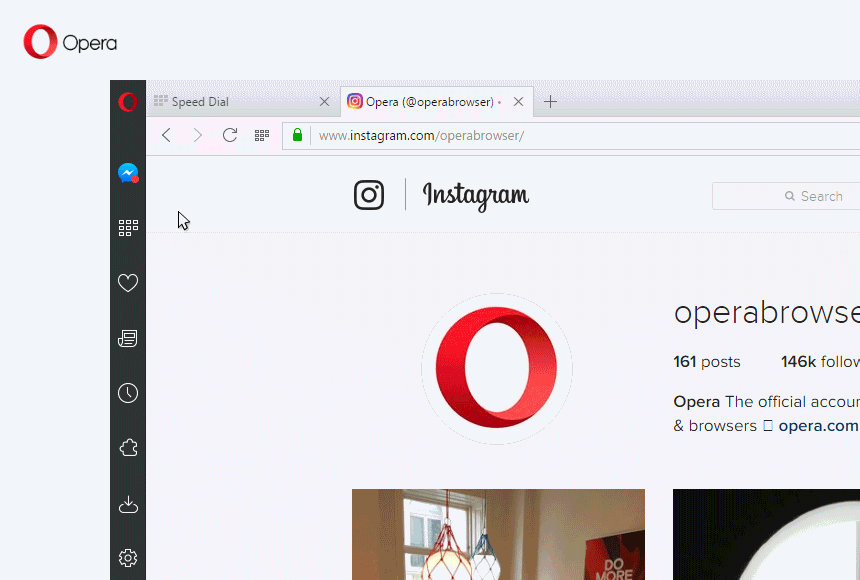 Other changes included with the upcoming Opera 44 distribution include a rebasing of Opera's source code on Chromium 57.0.2987.19, and a faster network installer that requires fewer user clicks.
The current Opera version is Opera 43, which means the new UI will arrive within the upcoming weeks, with Opera's next release.
In January, Opera also launched Opera Neon, a proof-of-concept browser with a new take on the browser UI, which included a few different user interaction and user interface elements when compared to all of today's "standard" browsers.