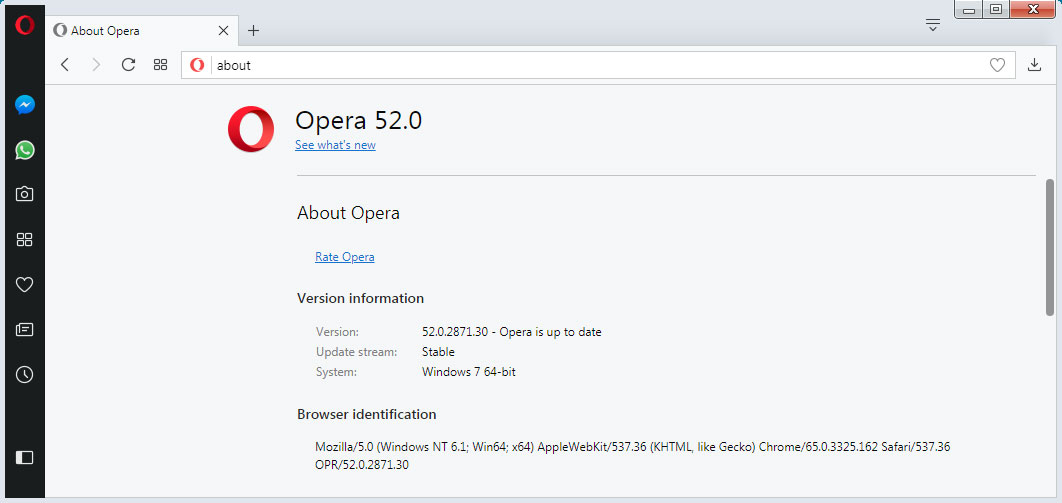 Today Opera Software released Opera 52 as the latest stable version of their software. This version includes a faster ad blocker, new tab features, and new animations for error pages.
Opera 52 can be downloaded from the following links:
Faster ad blocking
This version of Opera contains faster ad and in-browser cryptominer blocking. According to Opera Software, Opera 52's ad blocking is significantly faster than both Chrome and Opera 51 based on a test that was performed last month.
You can see the speed differences in page loading in their graph below. It should be noted that Chrome does not block all ads, but only advertisements that are considered breaking the IAB Better Ads Standards, so the significant difference is not surprising.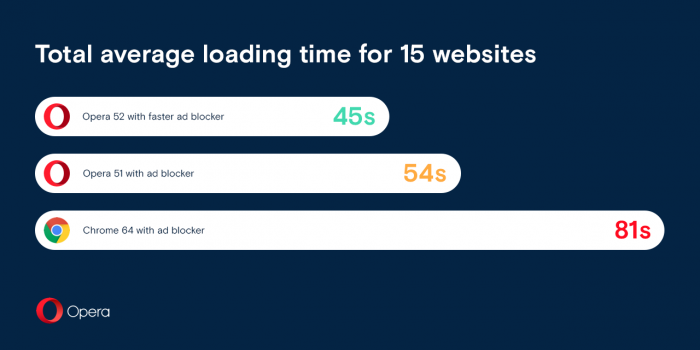 New tab functionality
Opera 52 also introduces the ability to select multiple tabs at once to perform an action to all of them at the same time. For example, if you wanted to close a set of tabs, you can select specific tabs and then close them all at once instead of performing that same action over and over on each tab.
Users can select multiple tabs by holding down Ctrl while clicking on each desired tab (⌘ + click for macOS users). Additionally, holding down Shift and clicking on a tab will select all other tabs to its right. We think this improvement to tab manipulation will prove to be very useful.
Another feature that I love is the ability to select individual tags and then copy the addresses for each selected tab into the clipboard. This feature is called "Copy Page Addresses" and is found in the context menu when you right click on a tab or multiple selected tabs as shown below.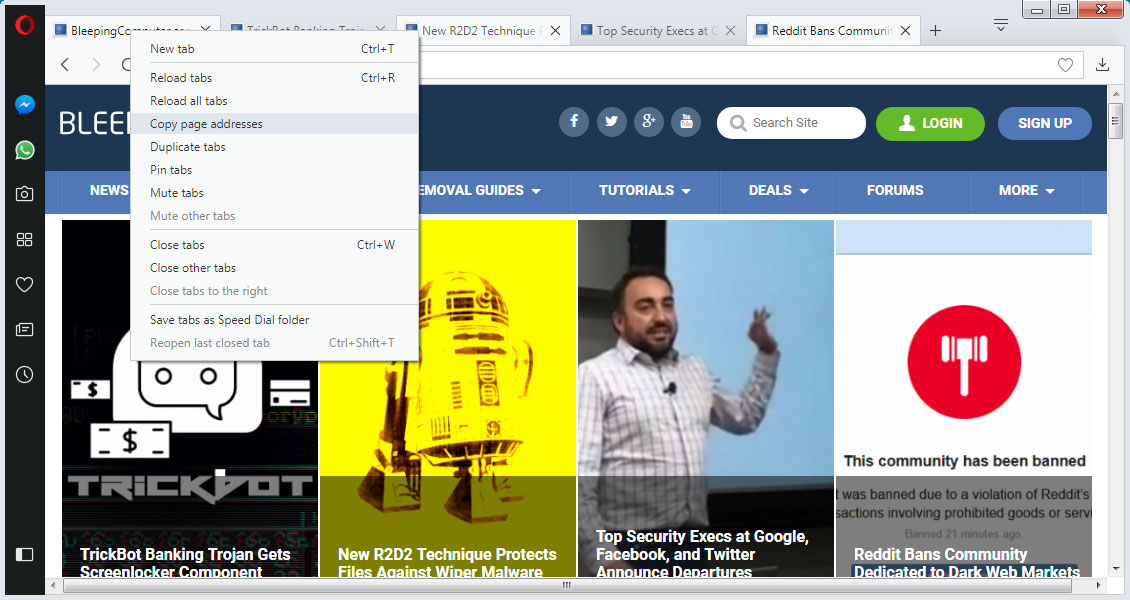 Fun animations for error pages
Also included in this version are fun little animations that are shown when a user receives an error page. An example of the animation a user will see when attempt to go to a site that does not exist can be seen below.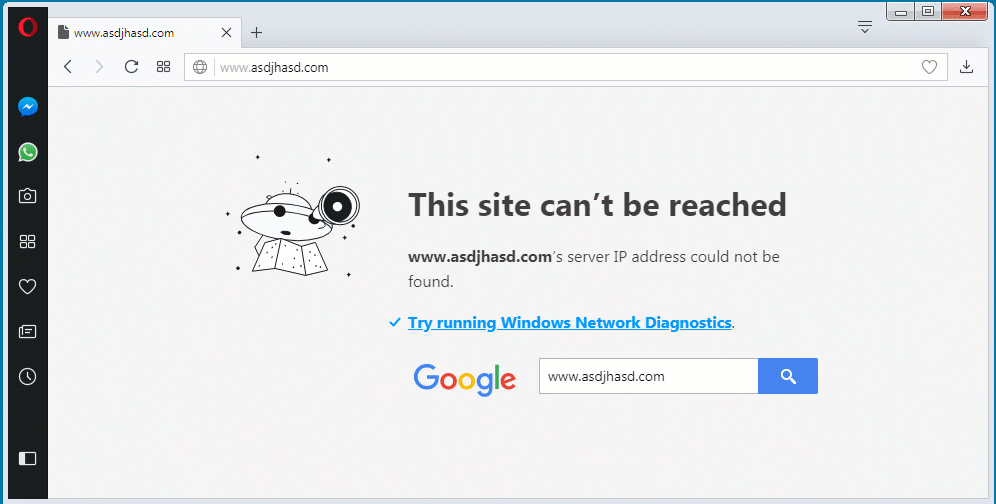 You can see the full list of animations in their blog post about Opera 52.
From Changelog:
DNA-67371 Flags page inconsistent with design
DNA-67374 [Mac] No relevant crash stats saved in crash_count.txt
DNA-68233 [Linux] Opera browser will not install on Ubuntu 18.04, Bionic
DNA-68442 Port "avoid Windows kernel bug using Python hack" to desktop-stable-65-2871
DNA-68497 Change channel name to Stable for desktop-stable-65-2871