If you are having trouble keep tracking of site's that are considered reputable news sources verses ones that are not, a new browser extension from NewsGuard may be of help.
In a increasingly divided political climate, new web sites are constantly being created that cater to a particular political group or world view. While many of these web sites are reporting on current events in a fair and truthful manner, there are some that are considered to make up stories, conspiracy theories, or promote misinformation in order to cater to their visitors.
In order to help users determine legitimate news from what is considered non-credible news, NewsGuard - an organizatio that "assesses the credibility and transparency of news websites" - has created a Chrome and Edge browser extension that will inform you about the credibility of news sites when you visit them and brief information about the site.
When installed, the NewsGuard extension will display different rating colors for news sites that you visit. These ratings are either green for credible sites, red for sites that"fails to maintain basic standards of accuracy and accountability", purple for satire news sites, yellow for sites that anyone can contribute to, and grey for sites that have not been reviewed or are currently under review.
For example, some of the sites considered to be liberal or progressive and are flagged as red news sources by NewsGuard are dailykos.com, washingtonpress.com, and shareblue.com. For conservative or alt-right sites, NewsGuard flagged thegatewaypundit.com, infowars.com, and theblaze.com as red news sources.
You can see examples of how these ratings are displayed by NewsGuard in the images below.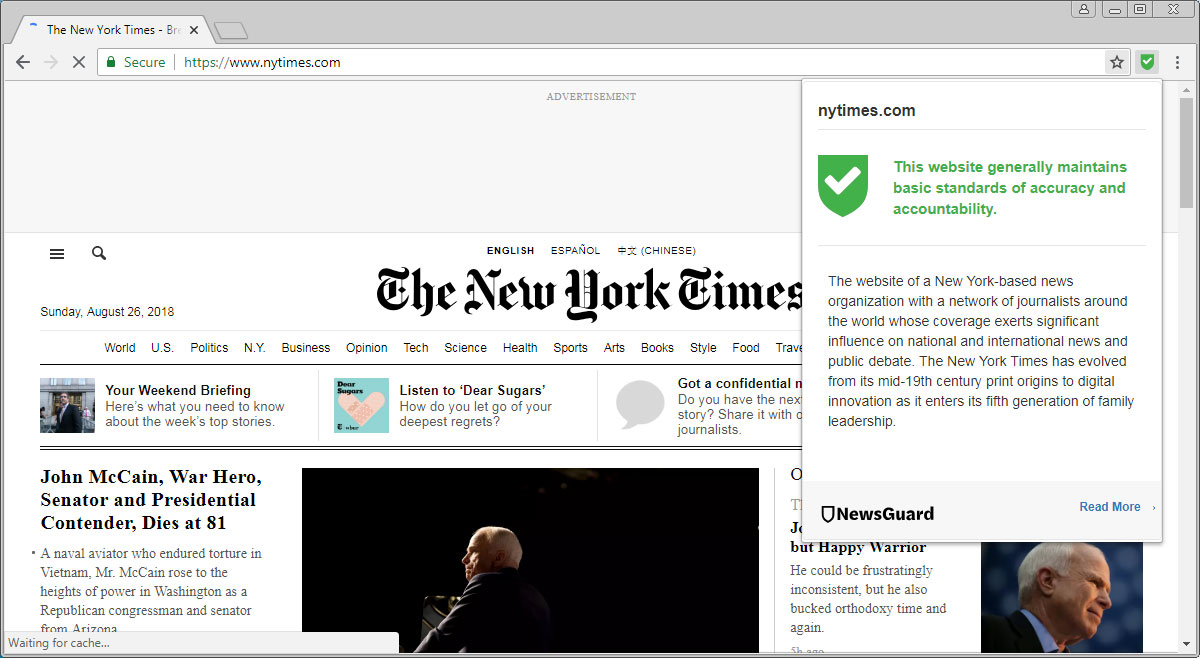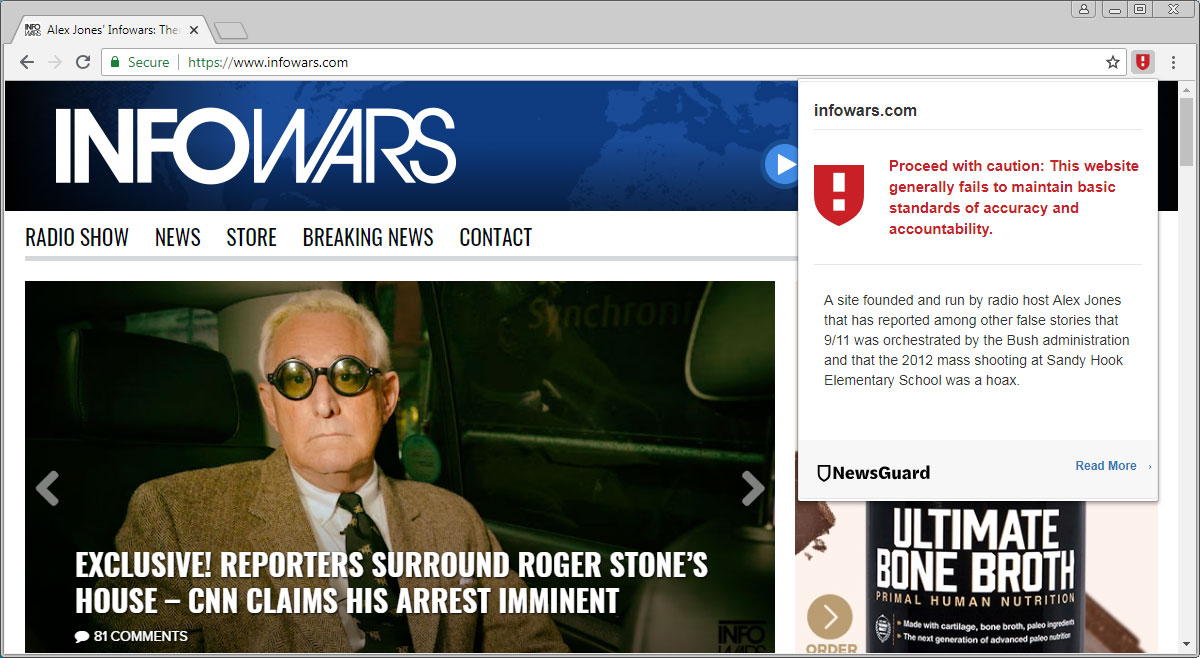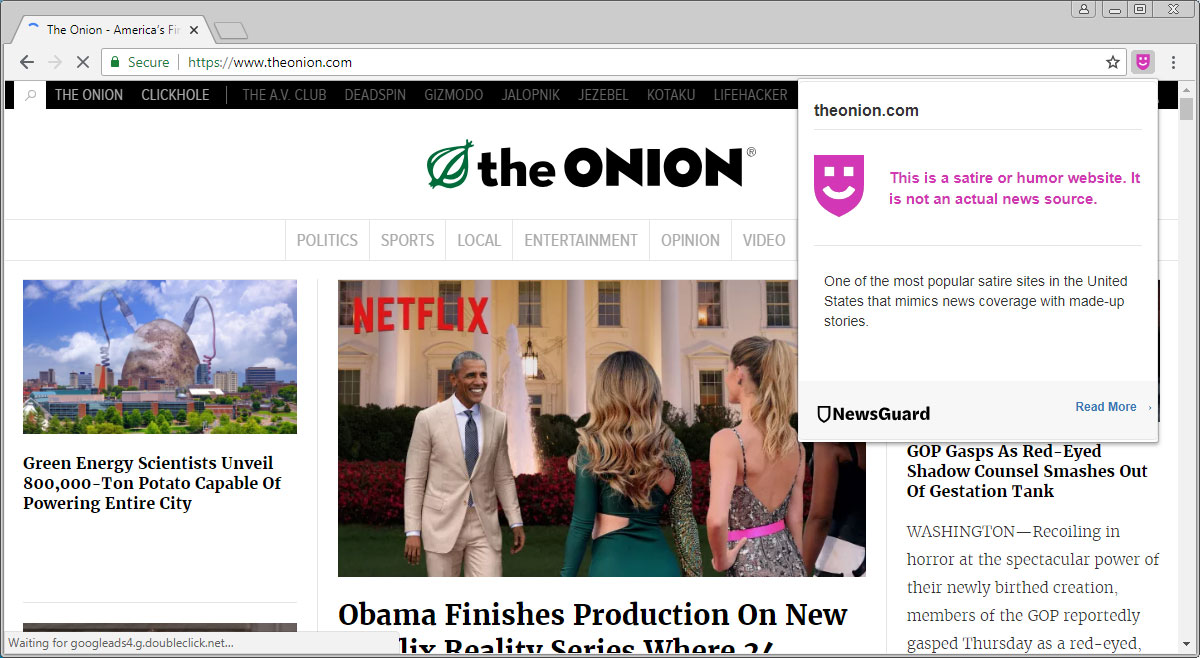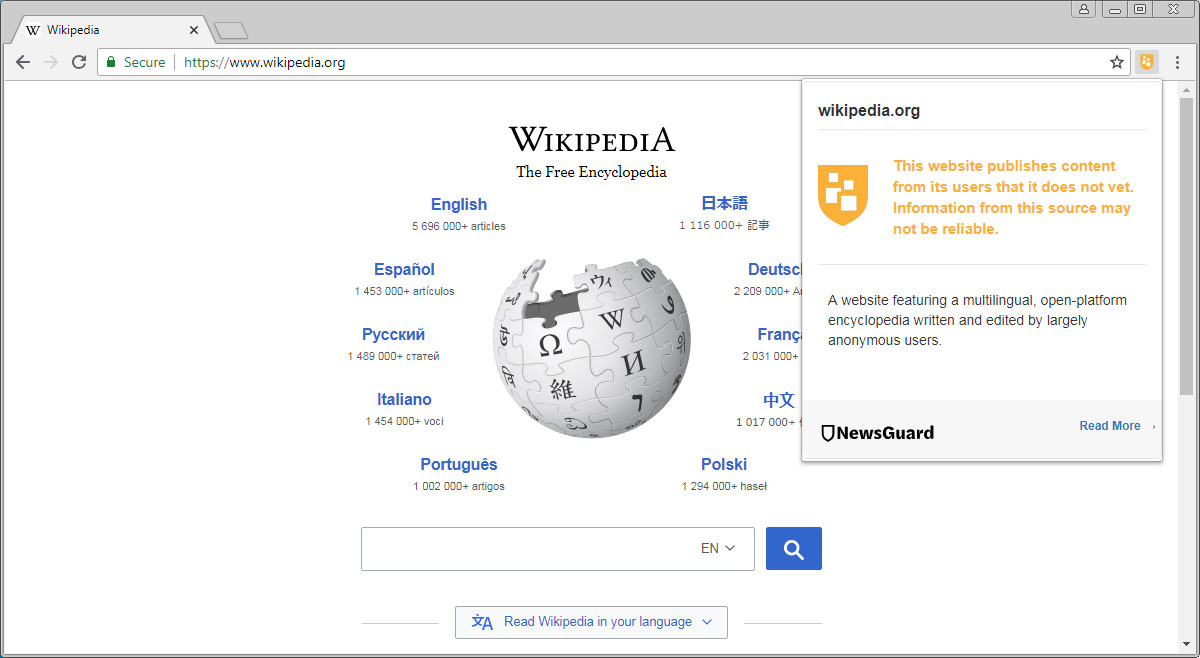 NewsGuard Extension also shows ratings in search results
The NewsGuard section will also display rating symbols next to search results when using Bing and Google. This allows users who are searching for a particular subject to pick and choose sites that are considered reputable and to avoid those that are considered by NewsGuard to not be credible news sources.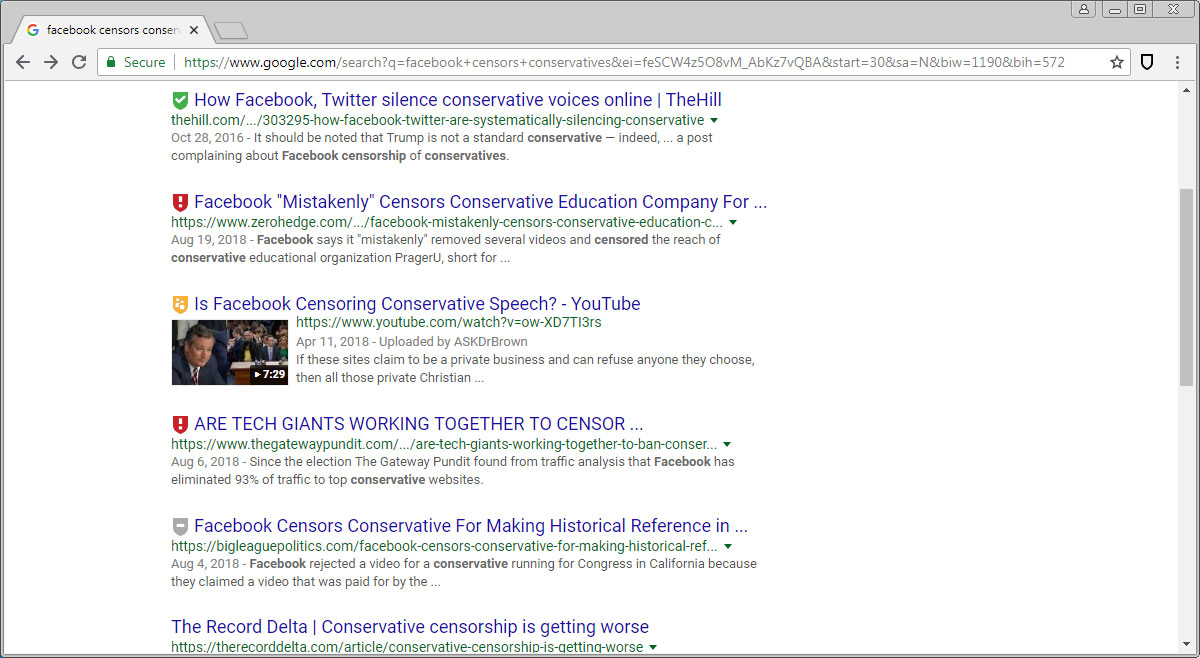 Even though NewsGuard states they objectively rate sites using independent journalists and nine criteria, ultimately there will be users who feel differently about how a site is rated. If that is the case, NewsGuard allows you to report inaccurate classifications. If a mistake has been made, NewsGuard states that "The corrections will make clear what the original error was and how the NewsGuard Nutrition Label has been corrected."