Mozilla has announced today the release of Firefox Monitor, a free service to help users find out whether or not their accounts have been part of a breach. This new service was created in partnership with Troy Hunt's Have I been Pwned, whose data is being supplied to Mozilla to power the Firefox Monitor service.
Users can use the Firefox Monitor service to check whether their passwords or emails have been part of a data breach and can also be configured to notify users when their information has been detected.
"It can be hard to keep track of when your information has been stolen, so we're going to help by launching Firefox Monitor, a free service that notifies people when they've been part of a data breach," writes Nick Nguyen of Mozilla. "After testing this summer, the results and positive attention gave us the confidence we needed to know this was a feature we wanted to give to all of our users."
Mozilla explains that their service basically scans the Have I Been Pwned's database and alerts users if it finds a match.
To use the service, simply visit the https://monitor.firefox.com/ and enter your email address. The service will then check if your email address has been part of any breaches and list any that are detected. You can also sign up to receive notifications if your email address is ever detected in future breaches.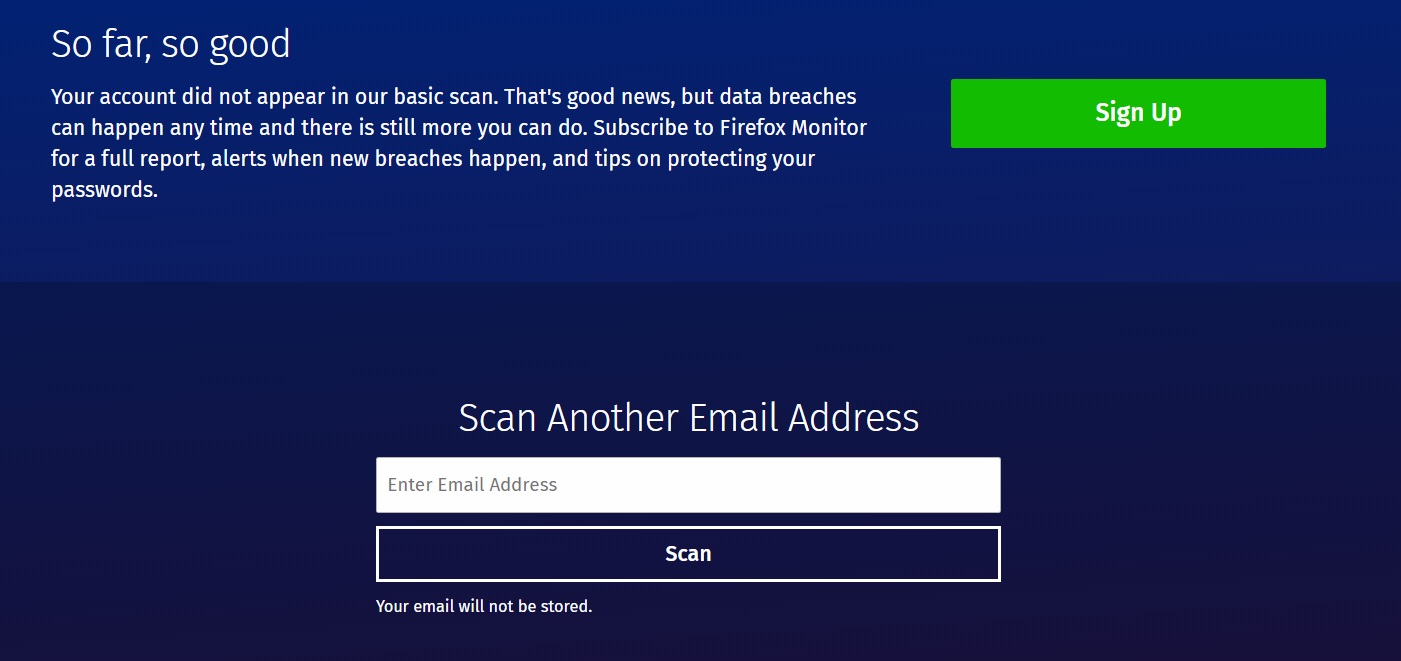 The Firefox Monitor page also highlights the security and privacy guidelines that users are recommended to follow.
What to do if your email address has been pwned?
If you've been pwned, it is recommended that audit any account that were part of the breach, change your password at any sites you use the same credentials, enable two-factor authentication whenever possible, and use strong and unique passwords for every site that you create an account.
If you're interested, you can signup for the free service here and Mozilla will send you a notification to inform if any of your accounts or email addresses have been exposed in data breaches.