Mozilla has announced that upcoming versions of Firefox will block all cross-site tracking, slow tracking scripts, and malicious miner and fingerprinting scripts by default. These new features will be rolled out over the coming months as part of three new initiatives.
The goals of these three initiatives is to protects a user's privacy, block malicious scripts, and to decrease page loading times when browsing the web.
Decreasing page loading times
According to a study by Ghostery, a huge percentage of the time it takes to load a site is caused by tracking scripts.
"Tracking slows down the web. In a study by Ghostery, 55.4% of the total time required to load an average website was spent loading third party trackers," stated Mozilla's announcement. "For users on slower networks the effect can be even worse."
Due to this, Firefox is adding a new feature in Firefox 63 that will block all tracking scripts that take longer than 5 seconds to load.

Protecting user's privacy
If you hate searching for a television on one site and then seeing ads for that television at every other site you visit, Firefox will be blocking cross-site tracking script by default in Firefox 65. It will do this by removing cookies and blocking storage access from third-party tracking scripts.

Blocking malicious scripts
Future versions of Firefox will also block malicious scripts by default. These include in-browser mining scripts such as Coinhive and scripts that are designed to fingerprint users by identifying them based on their devices properties and other information.
The blocking of malicious mining scripts have already been added to other browsers such as Opera and is a welcome addition to Firefox.
Test these features in the Firefox 63 Nightly build
In the current Firefox 63 Nightly build, you can test these new tracking and malicious script blocking features right now. These new features are accessible by clicking on the Control Center menu, which is accessible from the left of the address bar.
To access the Control Center menu, you can click on the i in a circle (

) to the left of the site's address as shown in the image below.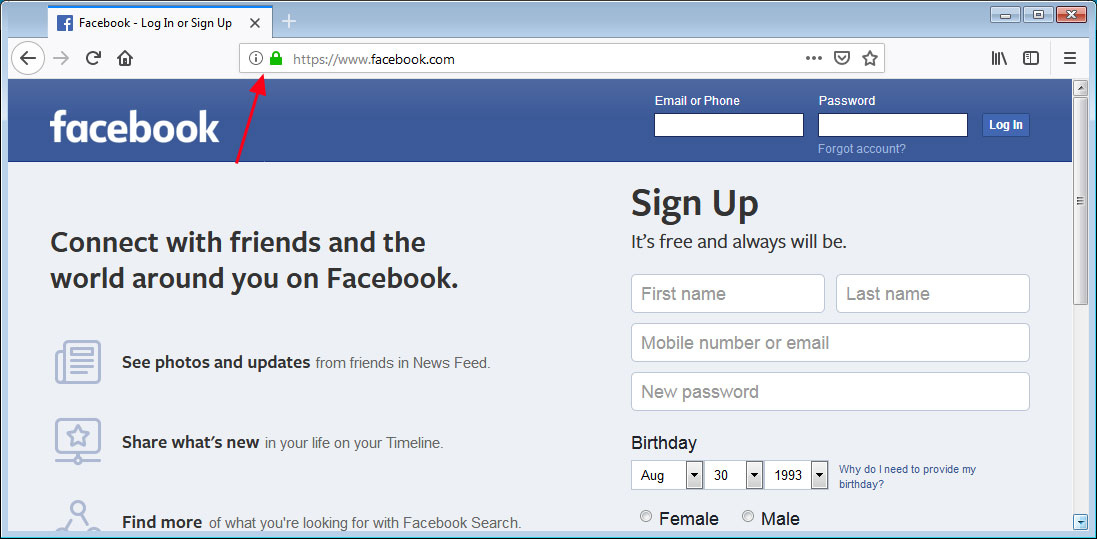 When you click on the

, a new menu will appear that displays the current tracker blocking features that are enabled. As you can see, there are three new blocking features called "Slow-loading Trackers", "All Detected Trackers", and "Third-Party Cookies" and they have all been enabled by default on Facebook.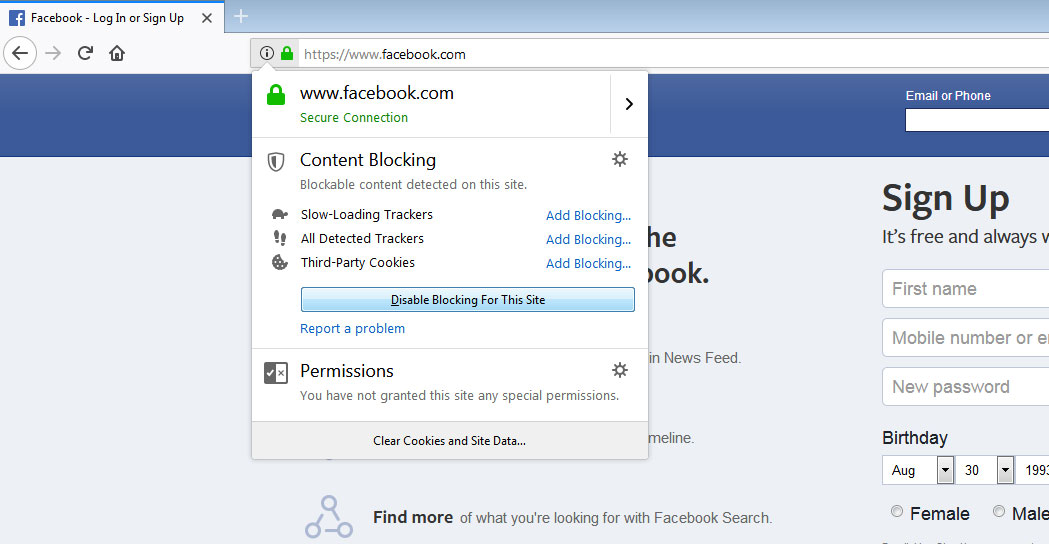 If you click on the "Disable Blocking For This site" button, the site will be adding to the tracker blocking exception list and trackers will be allowed to run for that site going forward. Firefox will then notify the user that tracking is enabled by displaying a small shield with a line through it in the Control Center menu button as shown below.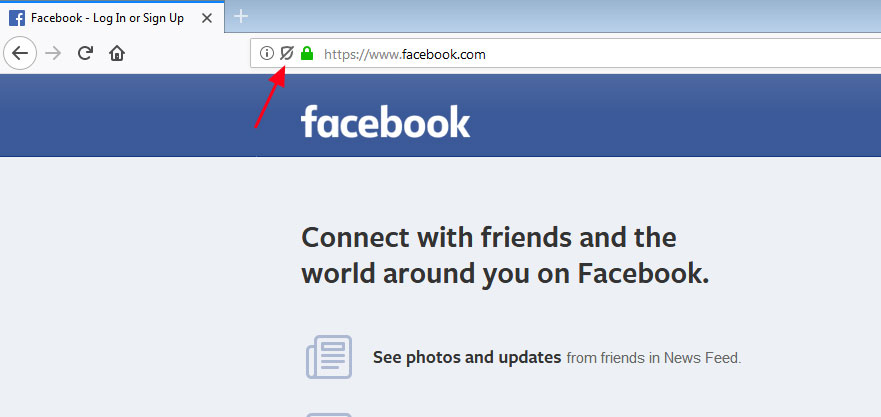 To fine tune the default tracker blocking settings, you can click on the gear or the "Add Blocking..." links in the Control Center menu to be brought to the Content Blocking Firefox settings as shown below.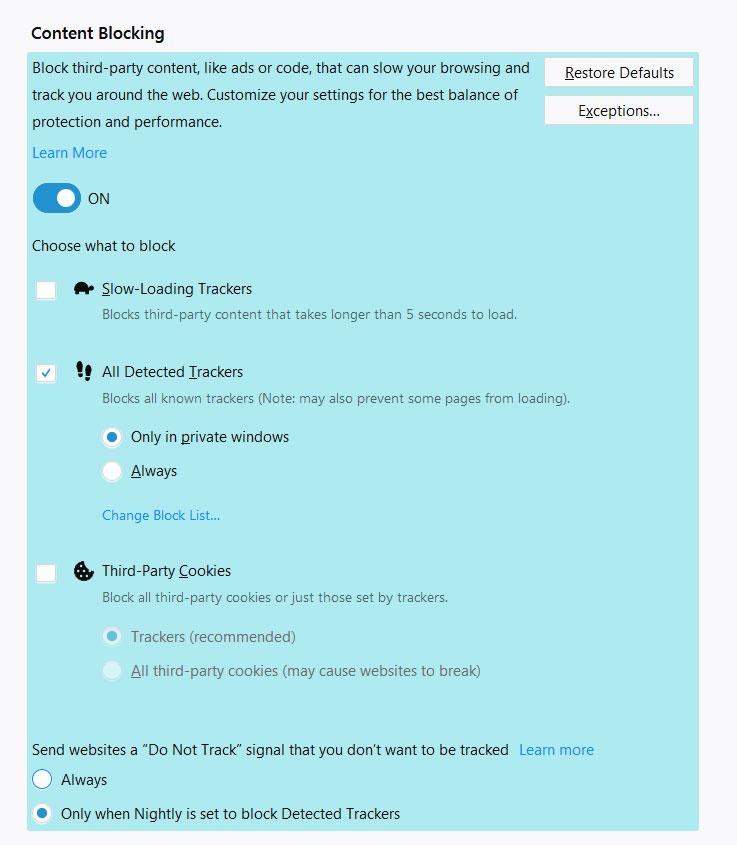 From the Content Blocking settings you can configure the default settings regarding how Firefox will block trackers.
According to Mozilla's announcement, enabling the Slow-Loading Trackers blocker will improve page performance while browsing the web as tracking scripts that take longer than 5 seconds will be blocked. If you wish to block cross-site tracking cookies, you would also want to make sure that the Third-Party Cookies and All Detected Trackers settings are enabled as well.