Mozilla Firefox 63 was released this week with a bunch of new features such as enhanced tracking protection, Search Shortcuts, Tab Previews, synchronized Windows 10 themes, and security updates.
Below we have outlined the new features available in this release and you can download Firefox 63 now for Windows, Mac, Linux, Android, and iOS.
Enhanced Tracking Protection
With this build, Mozilla is rolling out cross-site tracking protection through third-party cookies under the name of "Enhanced Tracking Protection".
When enabled, this feature will block third-party scripts from dropping cookies that allow them to track you across different sites that you visit. These types of cookies are typically use by advertisers to track your interests on one site and then display related ads on other sites that you visit.
To enable this feature you can go to Firefox menu -> Options -> Privacy & Security -> Content Blocking and put a checkmark in the Third-Party Cookies checkbox and make sure Trackers is selected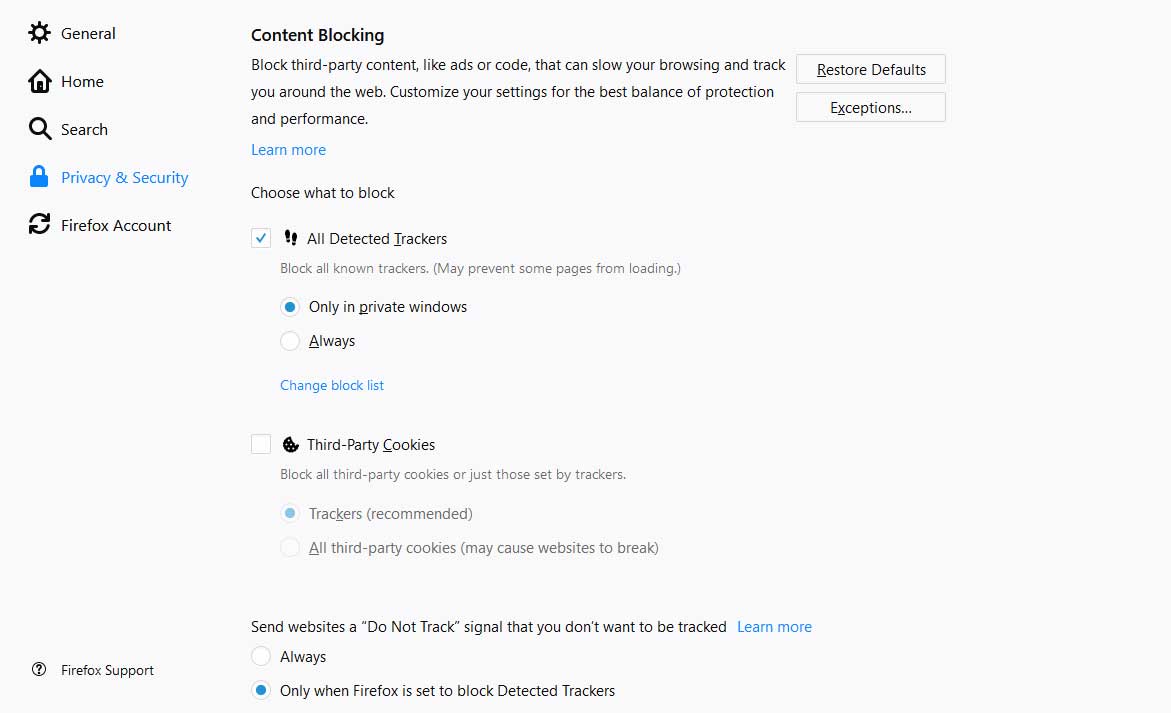 In Firefox 63, this feature is disabled by default as it could cause sites to not load properly. In the future, Mozilla plans on enabling it by default.
Meanwhile, users can use the Control Center menu to disable third-party cookies on a per site basis. This allows you to individually test each site that you use to see if enabling this feature causes any problems.
To access the Control Center menu, you can click on the i in a circle (

) to the left of the site's address as shown in the image below.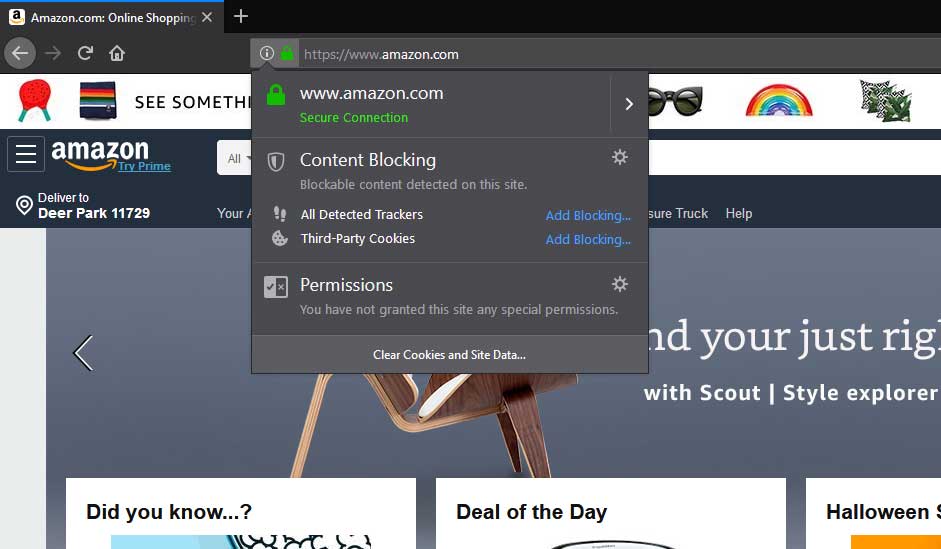 From there, you can enable the blocking of third-party cookies and all detected trackers for that site only.
Firefox theme syncs with Windows 10 theme
Firefox will now synchronize its light and dark theme so that it matches the theme used by Windows 10. If you are using the Dark theme in Windows 10, then Firefox will automatically switch to the dark theme. The same goes for the light theme.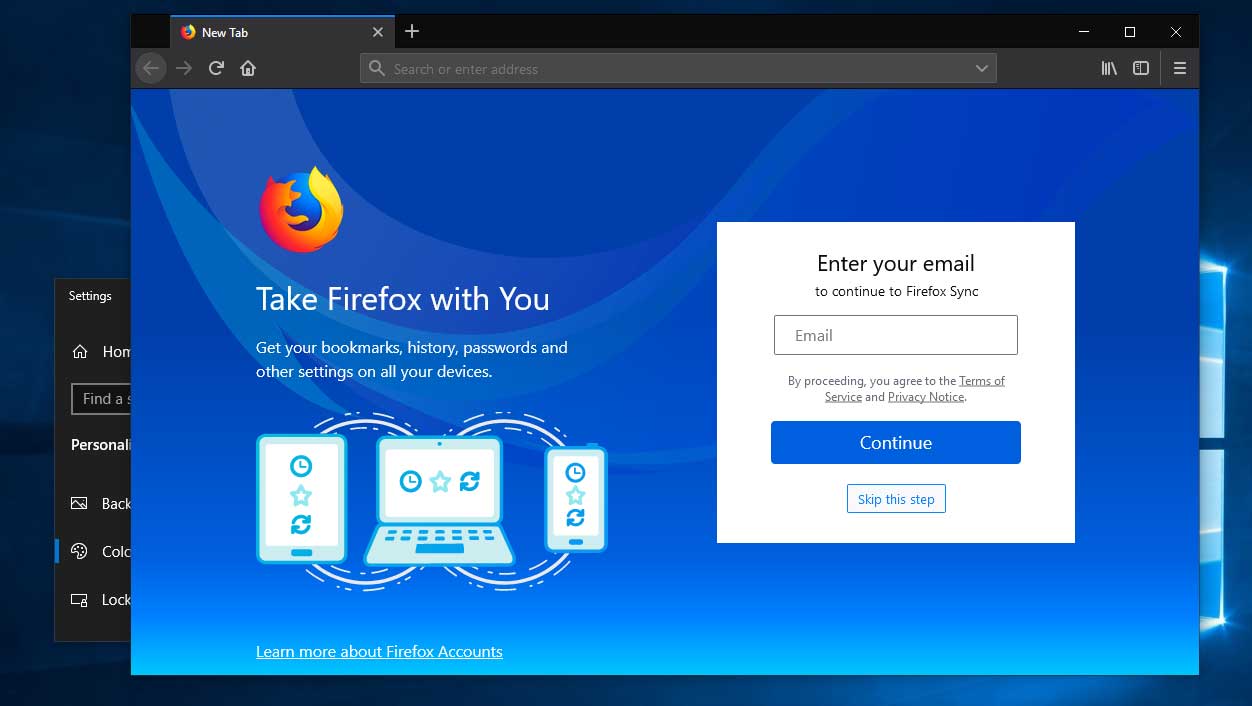 Tab Previews
With this release you can use the Ctrl+Tab keyboard combination to scroll through a list of open tab thumbnails. This feature is similar to the Alt+Tab feature that users may recognize from the Windows operating system that lets you switch between open applications.
When you press and hold down the Ctrl+Tab keys, a list of thumbnails for open tabs will be displayed as shown below. You can then continue holding down the Ctrl key and tap on the Tab key to cycle through each open tab.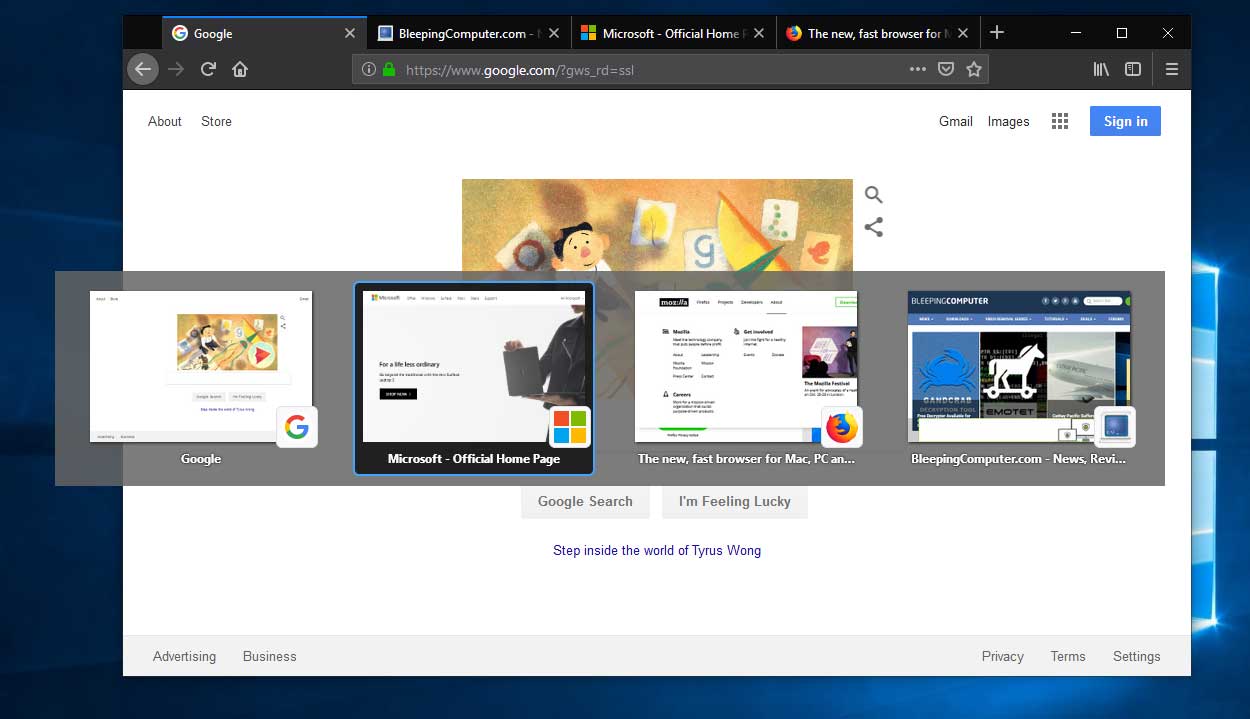 Search Shortcuts
In this release, Firefox is also adding a new feature called Search Shortcuts that adds search tiles for popular sites like Amazon and Google to the list of pinned Top Sites in the new tab page.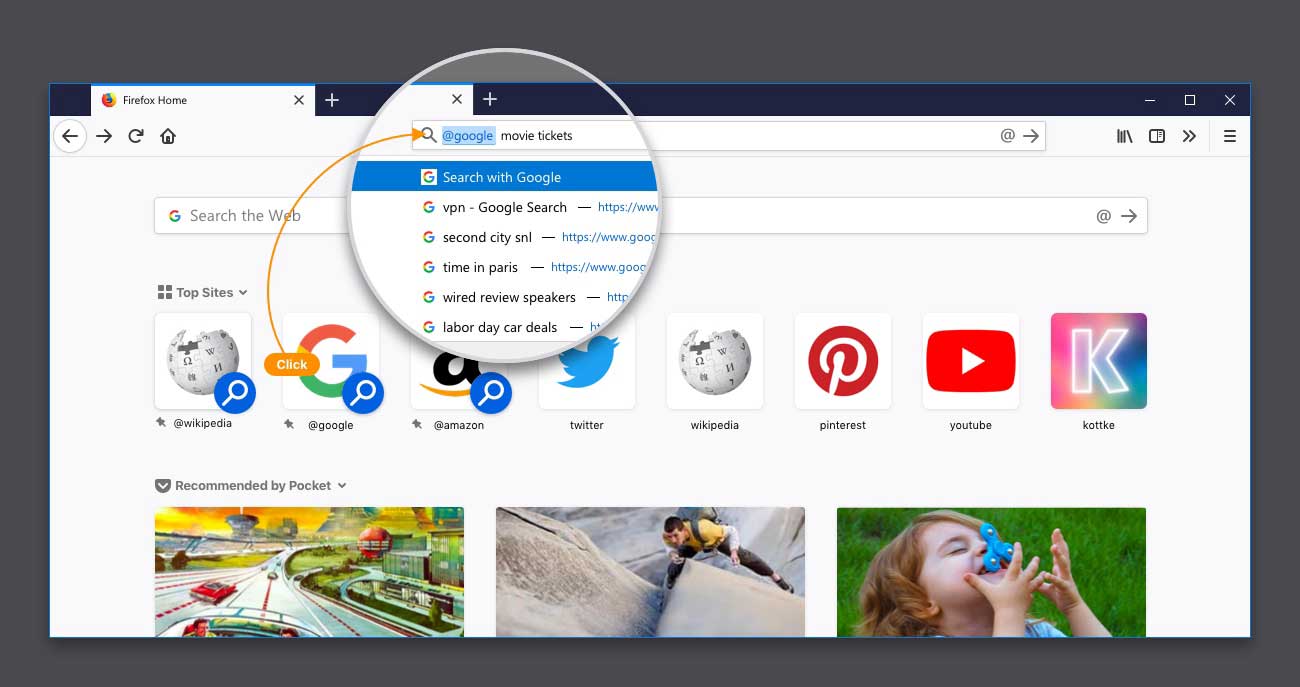 When you click on one of these tiles you will automatically be brought into the address bar and have a search keyword inserted. These search keywords specify that Firefox should use a particular site to perform a site.
You can then enter a keyword that you wish to search for, press enter, and Firefox will automatically search at that selected site.
Security Updates
This update also includes 14 security fixes that resolve an assortment of vulnerabilities. Of particular interest are two vulnerabilities that are labeled Critical as they could allow malicious web sites to perform remotely execute code in Firefox.
The full list of changes in this release can be found Mozilla's site.