Mozilla is bringing support for Google's WebP image format to Firefox 65. The WebP image format was created by Google as a modern format designed for displaying images on the web.
"WebP lossless images are 26% smaller in size compared to PNGs. WebP lossy images are 25-34% smaller than comparable JPEG images at equivalent SSIM quality index." states Google.
Popular browsers such as Chrome, Opera, and Edge already support the WebP image format and with the release of version 65, Firefox will as well.
Unfortunately, even with Firefox 65, WebP support is not currently enabled by default as can be seen when you go to Google's WebP gallery.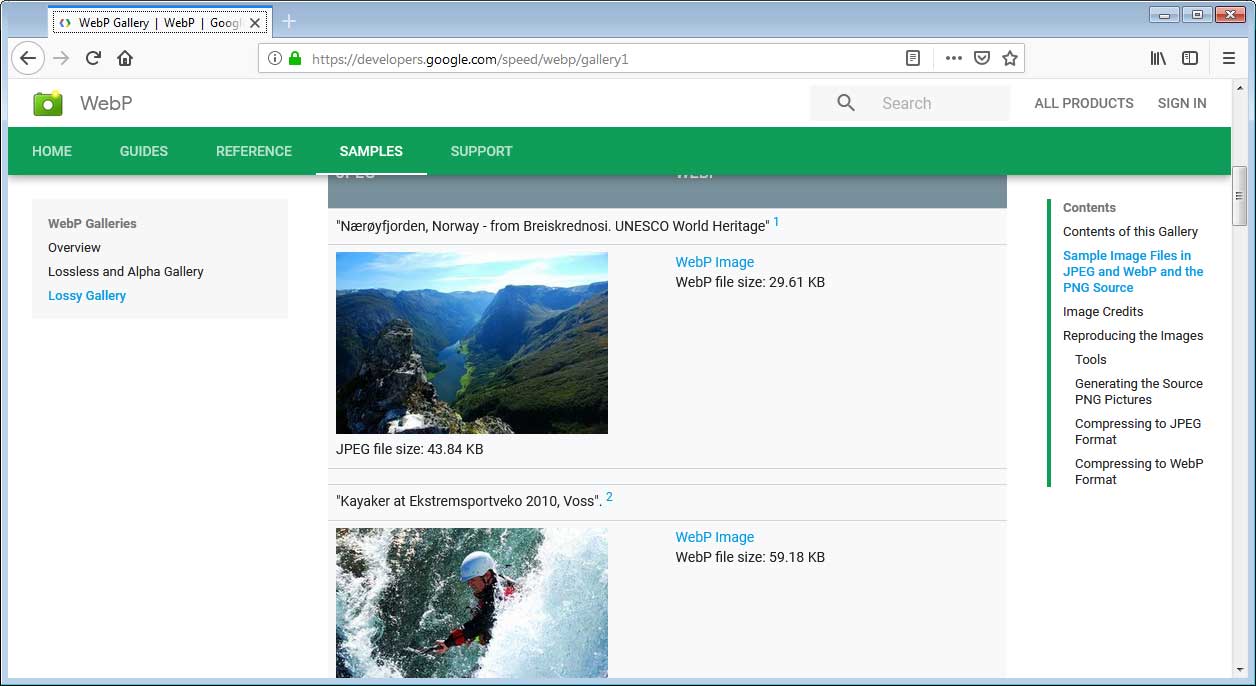 To enable WebP support in Firefox, you need to go to the about:config page and set the image.webp.enabled setting to true using the following instructions.
In the Firefox address bar enter about:config and press enter.
A page will open stating that "This might void your warranty!". Click on the "I accept the risk!" button.

To enable WebP, search for webp and when the image.webp.enabled setting appears, double-click on it to set its value to true.
Once WebP is enabled, Firefox will be able to properly render WebP images as shown below.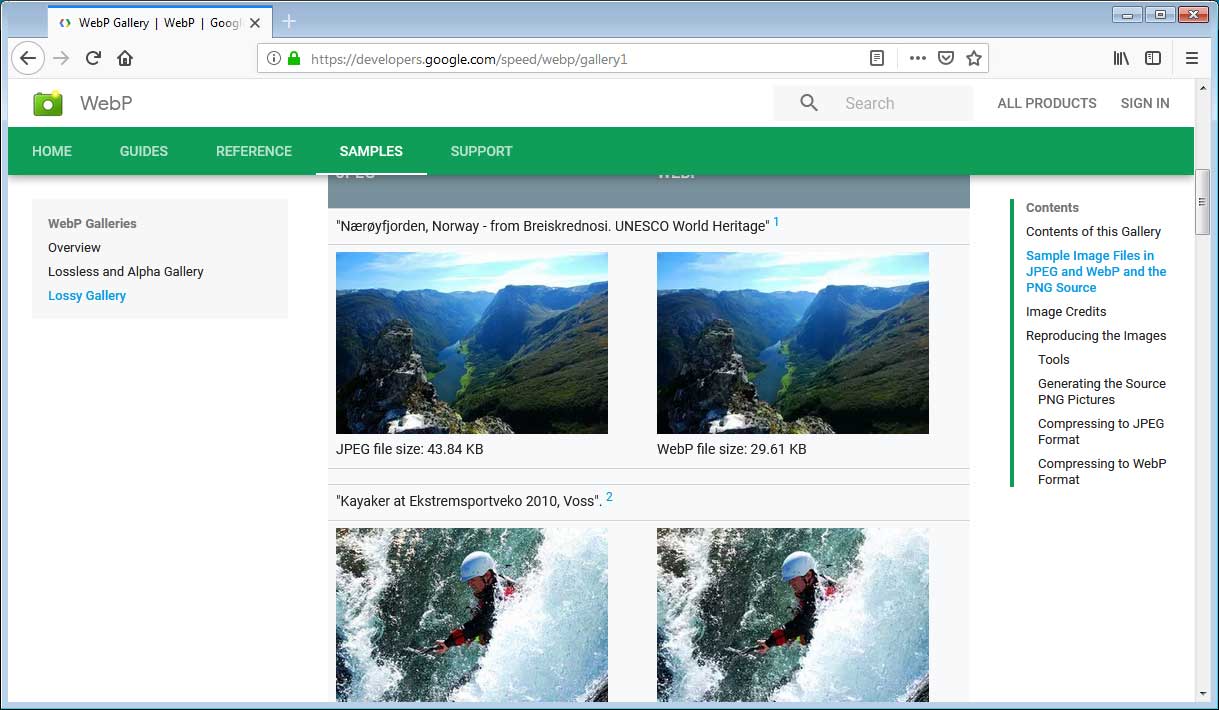 While the decision to use the WebP image format is dependent on the particular image, one thing is clear; the more image formats that a browser supports is only better for the end user.
H/T Techdows.com