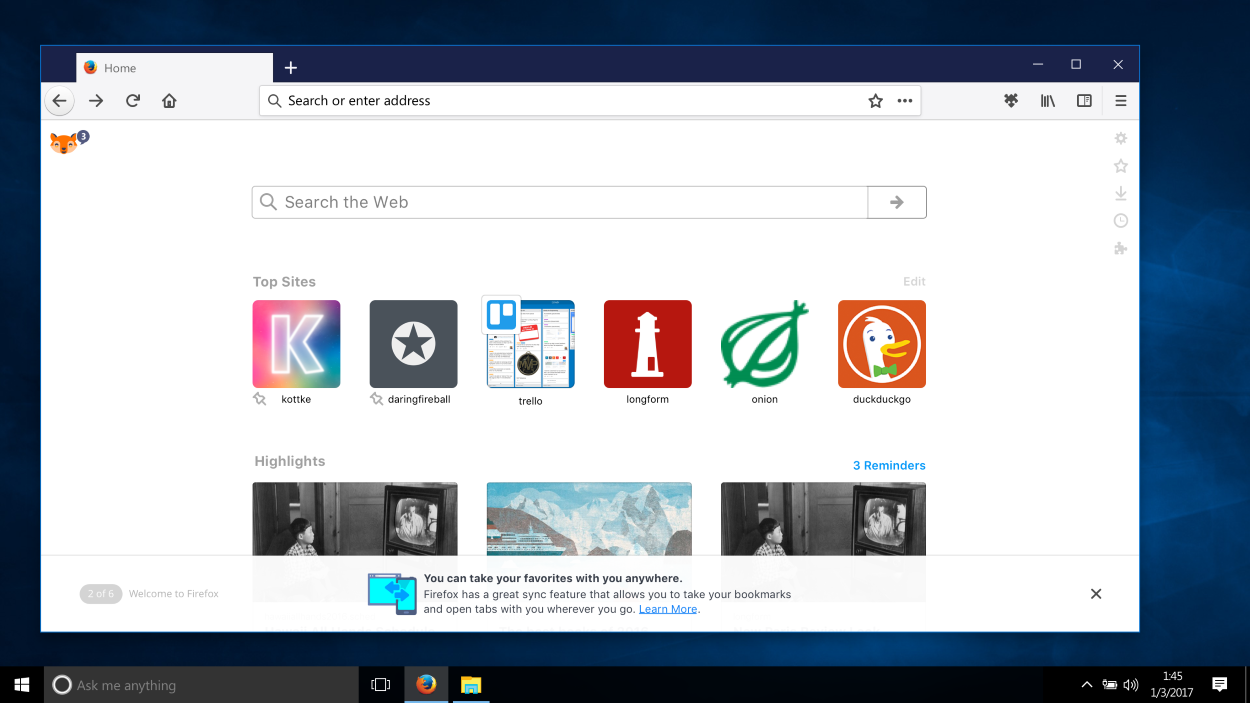 Mozilla is getting ready to revamp the Firefox user interface with a new UI package called Photon. This new GUI is set to arrive in Firefox 57, scheduled for release in November this year.
The new Photon UI will somewhat replace the much-hated Australis interface, which Mozilla released way back in November 2013, with the release of Firefox 29.
The first thing that jumps at you in the new Photon UI is the square tabs, but there are other subtle changes all over the UI. This includes new icons, animations, and a new about:home page, which now includes an assistant (fox icon, top-left corner) that gets new users started with basic tips.
Overall, the design doesn't stray too much from the current Firefox UI, but it's a much welcomed facelift.
Back in October 2016, Mozilla announced Quantum, a new browser engine for Firefox, scheduled for release somehwere in 2017. Couple this with multi-process support and a new extensions system, Mozilla is standing by its plans to deliver a totally new browser in the upcoming years. Who knows, maybe by the end of the year.
German tech blogger Sören Hentzschel, who first spotted these changes, has also unearthed some of the animations scheduled to be included with the Photon interface.
Videos uploaded on Mozilla's Bugzilla tracker detail new animations and menus for actions such as downloading a file, adding bookmarks, restoring browsing sessions, and various menu interactions [1, 2].