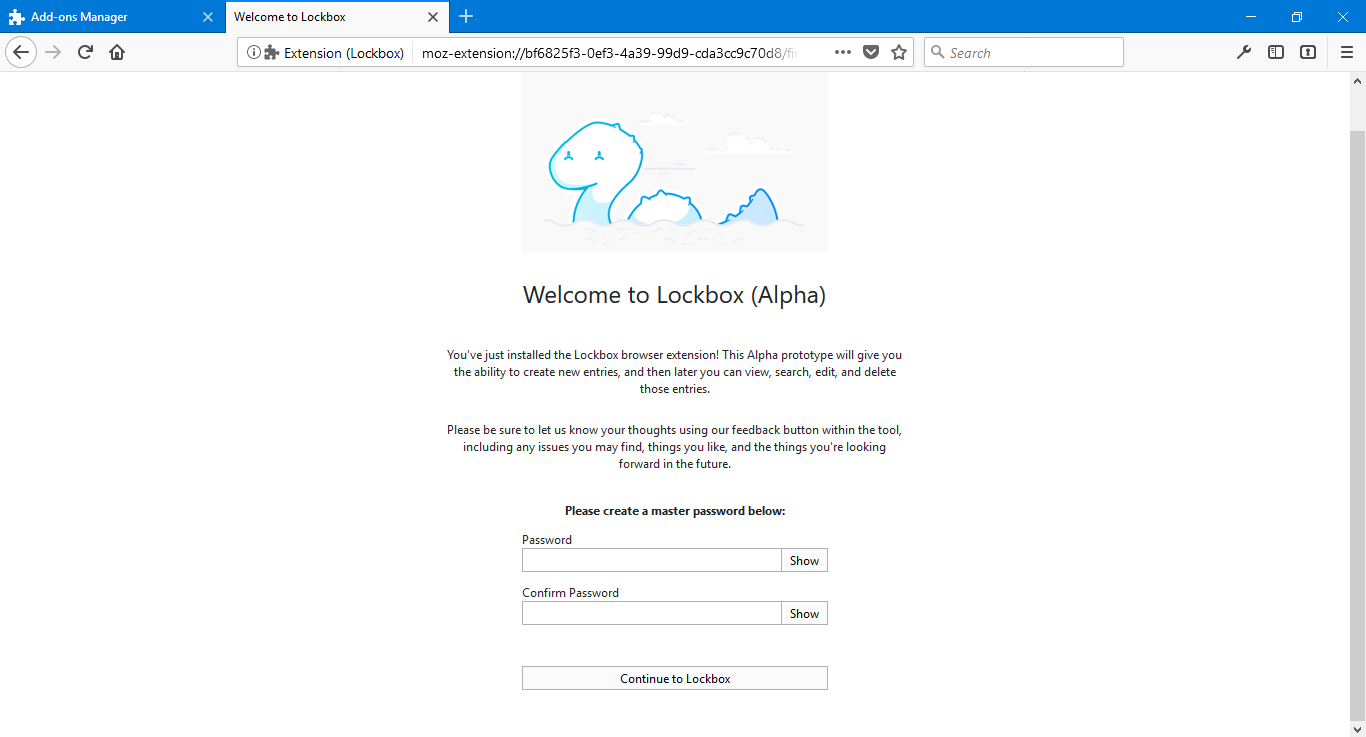 Mozilla engineers have started work on a project named Lockbox that they describe as "a work-in-progress extension [...] to improve upon Firefox's built-in password management."
Mozilla released the new extension for employee-use only at first, but users can install it by going to this or this links.
Lockbox revamps Firefox's antiquated password management utility with a new user interface (UI). A new Firefox UI button is also included, in case users want to add a shortcut in their browser's main interface to open Lockbox without going through all the menu options.
Support for a master password is included, helping users secure their passwords from unauthorized access by co-workers, family members, or others.
There are no public plans on Lockbox's future at the moment, but Mozilla will most likely ship it with Test Pilot for some user testing before deciding if to deploy it in the stable branch.
Firefox Test Pilot is a Firefox add-on that allows users to install, test, and vote on experimental features that may be added to Firefox in the future.
Mozilla has tested several other Firefox features inside Test Pilot before [1, 2]. For example, Firefox's new built-in page screenshot utility — launched through Firefox 55 and 56 — was also tested via Test Pilot.
At the moment, Mozilla engineers say Lockbox has only been tested on Firefox 57 and above and that installing on Firefox 56 or lower may not function at all. Also, there's no way to reset the Lockbox master password (at the moment).