Mozilla is rolling out a new feature to all U.S. Firefox users that adds Google and Amazon Search Shortcuts to the list of pinned Top Sites in the new tab page.
Firefox already has a feature called search keywords that allows you to associate a string starting with a @ to a site's search engine. You can then type that string in the awesome bar (Firefox's address bar) and anything you type after will be searched for at that site. For example, the search shortcut for Google is @google and the search shortcut for Amazon is @amazon.
Today, Mozilla is taking this one step further by adding a new feature called Search Shortcuts to the new tab page in the pinned Top Site section. When a user clicks on one of these shortcuts, they will automatically be brought into the awesome bar with the search keyword already inserted. They can then type what they wish to search for and press enter and it will automatically be searched for at the site.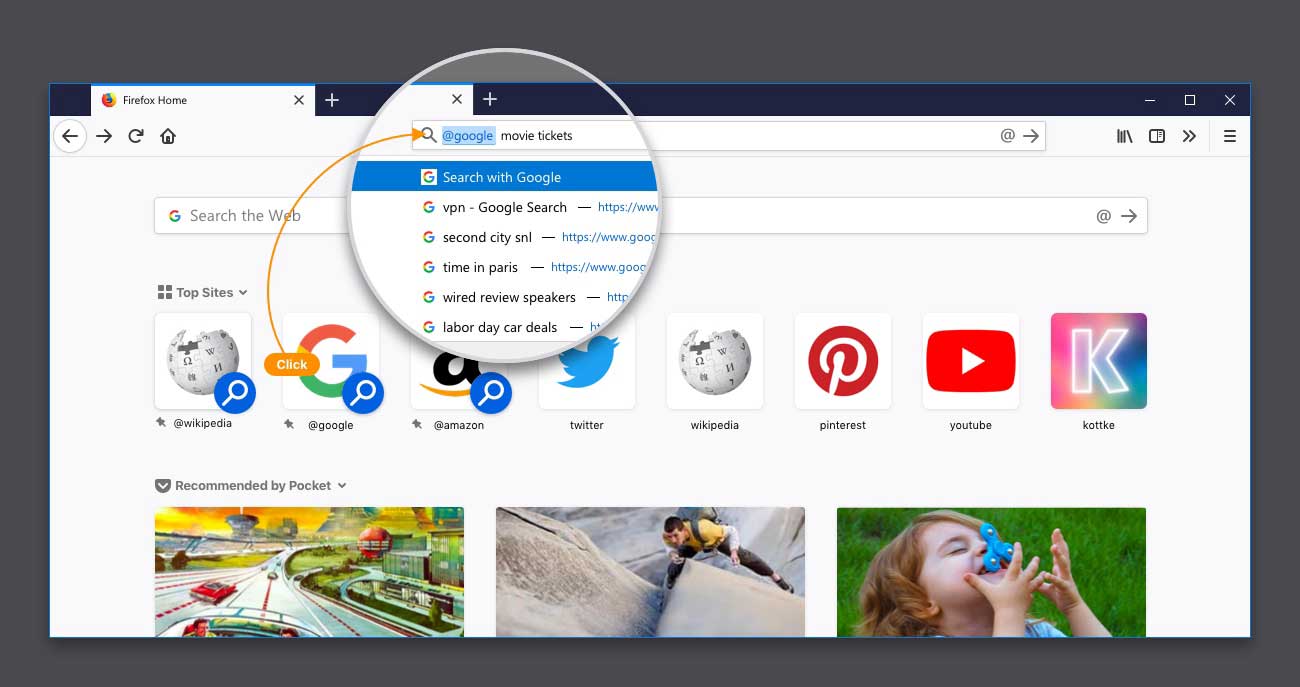 Mozilla states they are adding the Search Shortcuts feature in order to make searching more intuitive and faster.
"We are getting one step closer to making the search experience even faster and more straightforward," stated a Mozilla blog post. "Users in the US will start to see Google and Amazon as pinned top sites, called "Search shortcuts". Tapping on these top sites redirects the user to the awesome bar, and automatically fills the corresponding keyword for the search engine. Typing any search term or phrase after the keyword "@google" or "@amazon" and hitting enter, will result in searching for the term in Google or Amazon accordingly, without having to wait for a page to load."
These pinned Search Shortcuts can be removed by hovering over the tile, clicking on the ... option that will appear and selecting Unpin. To add a new Search Shortcut, you can click on the Top Site's ... menu and click on Add search engine as shown below.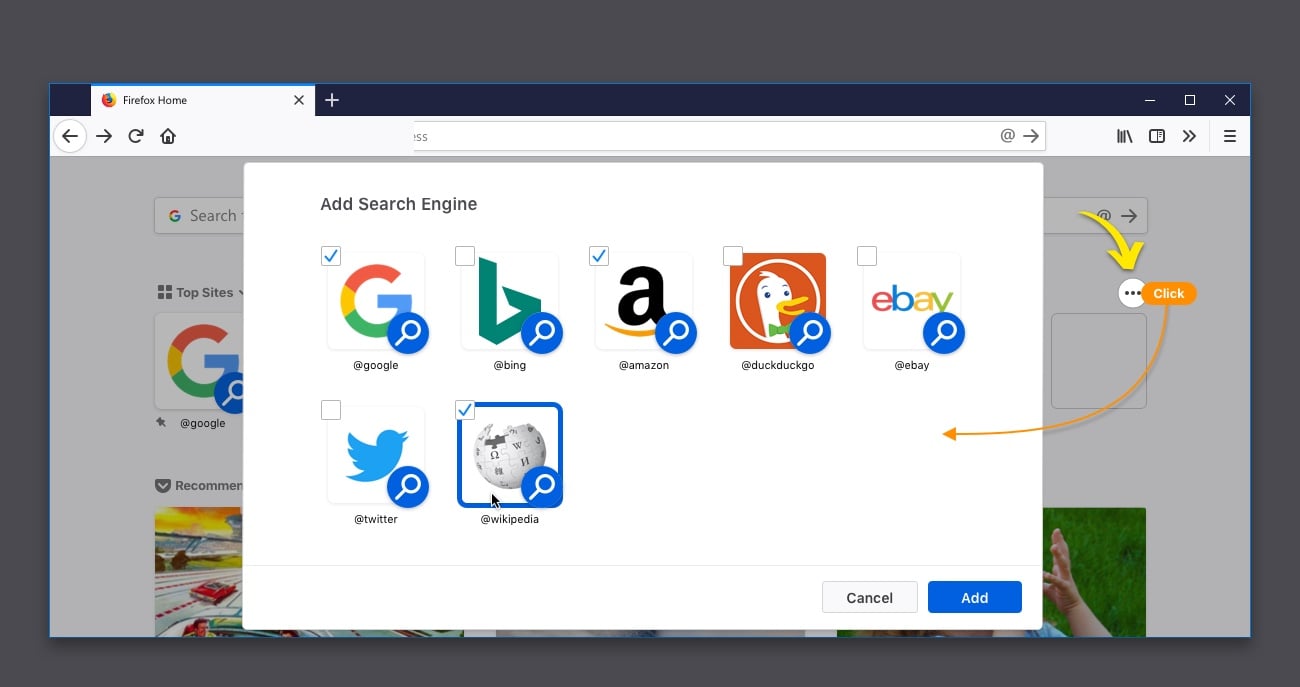 Mozilla hopes to expand this feature outside the U.S. after it is tested further.