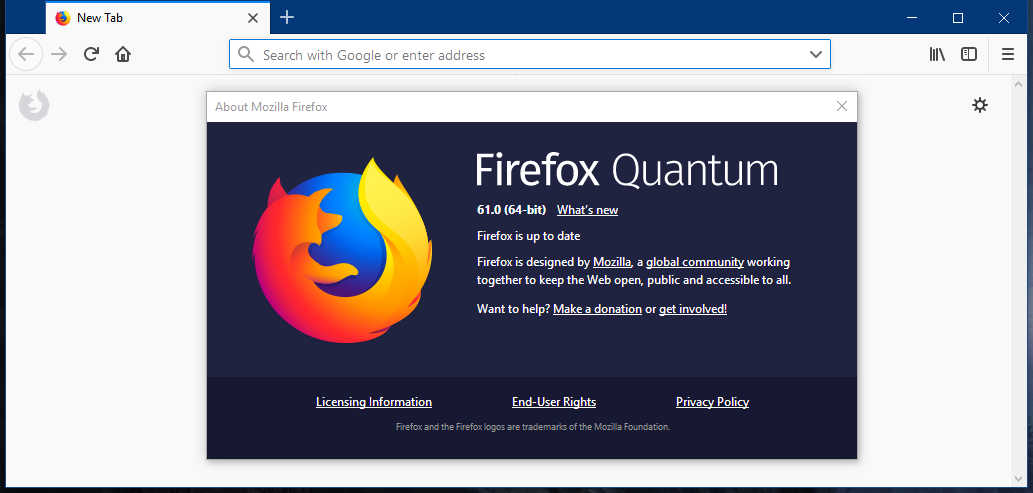 Mozilla will release Firefox 61 later today. The new browser version includes new features, bugfixes, security fixes, and modifications to the Firefox UI.
UI changes
On the UI front, the biggest change is that Mozilla moved the menu that appeared in the upper-right corner of new tabs into the Firefox browser settings section.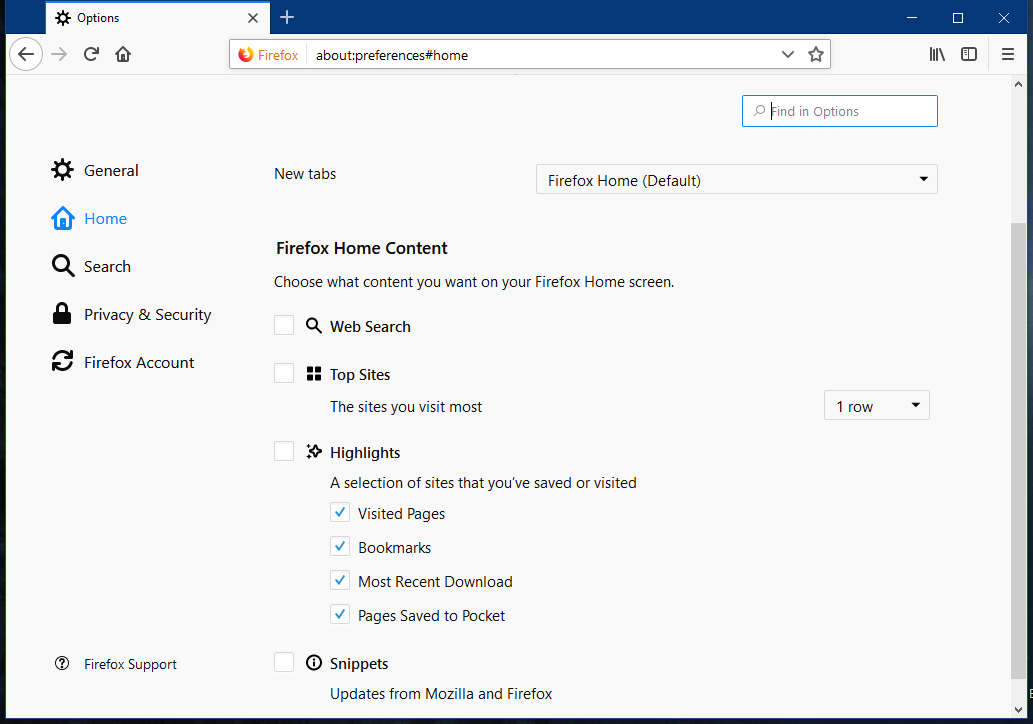 In addition, websites that use an OpenSearch-compatible search engine can now be added to the Firefox browser as a built-in search provider via a special button on the address bar action menu.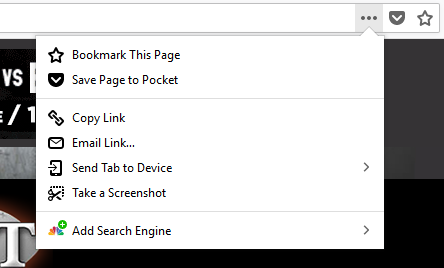 Mozilla has also made small improvements to the browser's built-in dark theme, has improved bookmark syncing via the Firefox Sync feature, and is now allowing extensions to hide tabs. The latter feature is useful for add-on developers, who now have the tools to unclutter the tab bar in case users open too many tabs and want to organize them in an easier manner.
Performance and security improvements
Under the hood, Firefox has also received performance improvements. According to the Firefox 61 changelog, they are:
↣ Faster page rendering with Quantum CSS improvements and the new retained display list feature
↣ Faster switching between tabs on Windows and Linux
↣ WebExtensions now run in their own process on MacOS
↣
Tab Warming
is now included with the Stable release
On the security front, Firefox 61 is also the version where Mozilla has disabled access to FTP subresources (more here) and the latest version of the TLS 1.3 encryption standard now ships with Firefox enabled by default.
As always, Mozilla will release a list of security vulnerabilities that it fixed in Firefox 61 later this week, as the majority of the Firefox userbase updates to the latest version. A developer-related changelog will be published later today, containing JS, CSS, API, and standards-related changes.
Firefox 61 is currently available as a manual download from the Mozilla FTP server, and users will be able to apply the update via the browser's built-in updater later today.