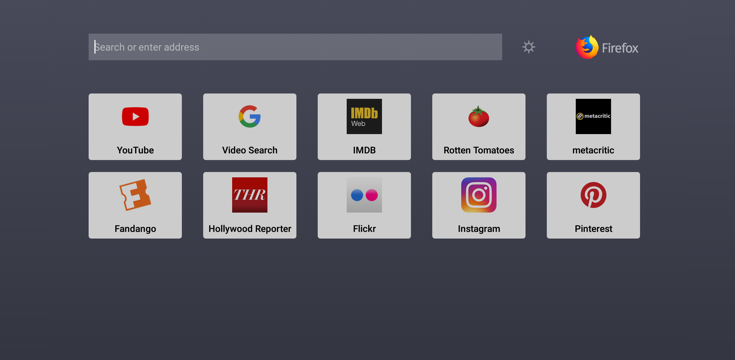 The Mozilla Foundation has released a new stable version of Firefox —version 59— that comes with speed improvements, privacy-enhancing features, but also a new Firefox release dedicated to Amazon Fire TV users.
Firefox for Fire TV is already available in the Amazon AppStore in the United States, and the new browser will allow Fire TV owners to navigate the web using the Amazon Fire TV remote, easily access YouTube videos, easily access any site using Firefox's "Home Screen" feature, and enable Turbo Mode to browse the web faster by blocking third-party trackers.
Firefox 59 gets privacy and security boosts
But while the Fire TV version of Firefox is Mozilla's main new feature for Firefox 59, engineers have also been working on adding other features.
For starters, the biggest one is a privacy-enhancing feature added to Firefox's "Private Browsing" mode that strips sensitive information from URLs, such names, usernames, emails, or others.
Additionally, Firefox 59 includes special buttons in the browser's privacy settings page that allow users to manage location, camera, microphone, and notification settings.
Further, Firefox 59 also contains a hidden setting that allows site owners to enable a "Not Secure" indicator for all sites loaded via HTTP. While the "Not Secure" indicator is still an experimental feature in Firefox, Google said Chrome will mark HTTP sites as "Not Secure" starting with July this year.
Firefox now supports some decentralized protocols
On top of all these, Firefox also announced the following performance enhancements that are now yielding faster page loading times:
- Faster load times for content on the Firefox Home page
- Faster page load times by loading either from the networked cache or the cache on the user's hard drive (Race Cache With Network)
- Improved graphics rendering using Off-Main-Thread Painting (OMTP) for Mac users (OMTP for Windows was released in Firefox 58)
Improvements have also been made to Firefox's built-in screenshot utility, and the browser's extensions API now supports some decentralized protocols as well, such as:
- Dat Project (dat://)
- IPFS (dweb:// ipfs:// ipns://)
- Secure Scuttlebutt (ssb://)
Firefox 59 also received the obligatory security fixes, described in much more detail on the Mozilla Foundation Security Advisory portal.
Currently, engineers are still battling with an issue for Windows 7 users using accessibility services (like the Windows On-Screen Keyboard), for whom Firefox 59 may crash due to a yet-to-be resolved bug.