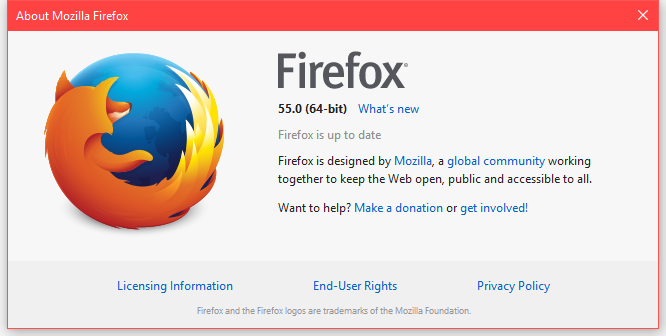 Later today, Mozilla is going to officially announce the release of Firefox 55, its browser's latest stable version, one that is packed full of new features and important changes.
Flash becomes "Ask to Activate"
Starting with Firefox 55, the status of the Adobe Flash Player plugin has become "Ask to Activate" for all users by default — unless specified otherwise.
This means that Firefox will ask users if they want to allow Flash content to run on each page, the first step in Flash's complete removal from Firefox, scheduled for 2020.
Add-on permission system
Another very important change in Firefox 55 is the addition of a Chrome-like permission system for Firefox's add-ons.
This permission system will appear as a popup every time a user installs an add-on, but only for the ones built on Firefox's new WebExtensions API.
Just like Chrome, if an add-on needs a new permission during an update, Firefox will ask the user will ask the user for the extra permission via a popup. This feature is expected to prevent many problems that come from rogue add-ons updates.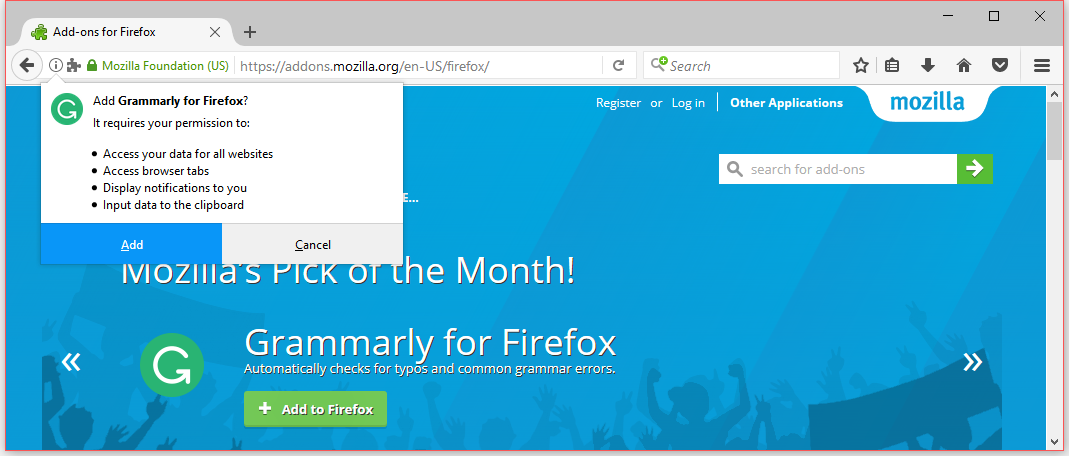 WebVR support
On June 1, Mozilla announced its intention to ship WebVR support on Windows. Users with an HTC VIVE or Oculus Rift headset will be able to enjoy virtual reality content via their Firefox browser.
Page screenshot tool
First spotted in August 2016, the Page Shot screenshotting add-on was added as an experiment in the Mozilla Test Pilot program last fall, and after positive feedback, engineers decided to integrate as a default feature in the Firefox browser.
Even if scheduled for Firefox 55, this feature will undergo A/B testing during the first few weeks and will not be visible to all users out of the gate. Nonetheless, the page screenshotting utility is considered a new feature of Firefox 55.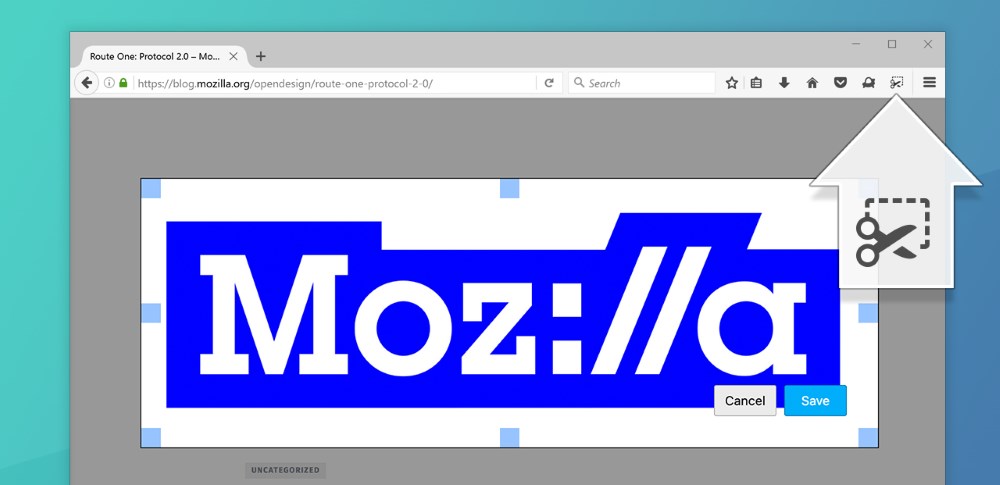 Performance settings section
Another new feature added to Firefox 55 is a new section in the settings page. This one's named Performance and is situated under the General tab.
The new settings allow users to enable or disable hardware acceleration for their browsers, but also to specify the number of content processes they want to use. This latter setting is related to Firefox's new multi-process support, added in Firefox 54.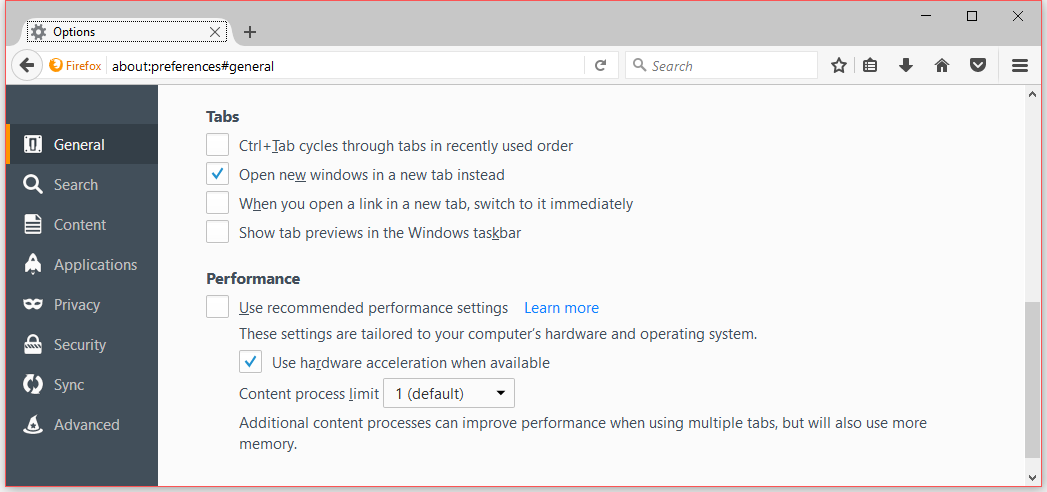 Also in the category of performance, Mozilla engineers also claim that "browsing sessions with a high number of tabs are now restored in an instant."
Right-side sidebars
Last but not least, Firefox users also get a new option for arranging the classic sidebar on the right side of the browser. For years, Firefox sidebars had been available only on the left side.
Users can switch to the right sidebars like History, Bookmarks, and Synced Tabs (for now).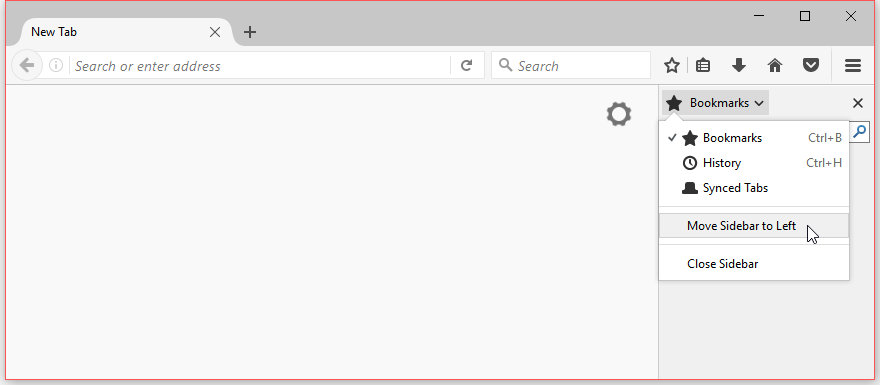 The full Firefox 55 changelog is available here. All developer-related changes are available here. Security fixes will be published on this page later in the day, as most of the Firefox userbase has updated to the new version.