In July, Opera added a cryptocurrency wallet into their Opera for Android browser that integrates into the Ethereum Web3 API. Today, Opera announced that upcoming versions of the Opera browser for PC will be able to utilize the Android cryptocurrency wallet to make payments directly from the desktop.
To make Ethereum payments directly from the desktop, users will need to link their Opera for PC browsers with the Opera for Android mobile browser by scanning a QR code. Once the QR code is scanned, desktop users will be able to make payments to Dapps, or decentralized apps that run on the Ethereum blockchain, simply by clicking on the pay button for the service.
This will cause a notification to be displayed on the mobile device from the Opera for Android app asking if you wish to give permission for the payment to take place. You can then sign the transaction using your fingerprint and the payment will be made.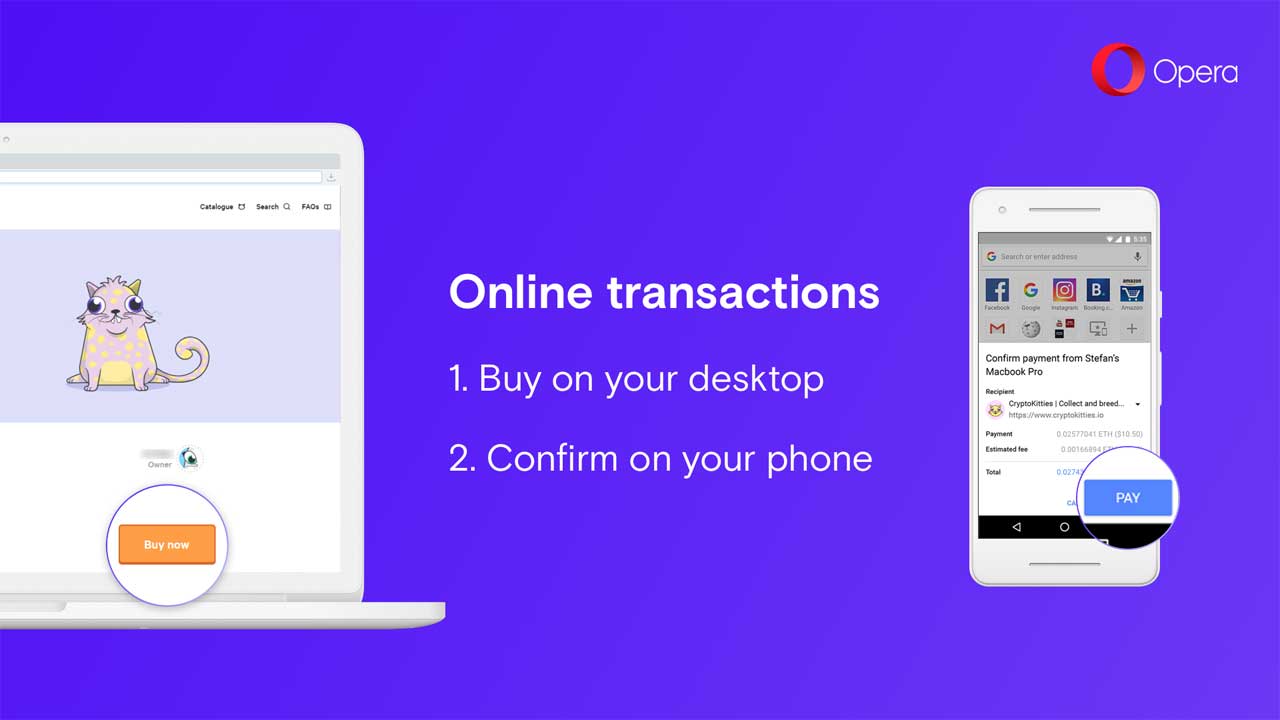 By adding payment functionality to Opera on the desktop, but keeping the wallet functionality solely on Mobile, Opera hopes to ease the complexity of performing cryptocurrency payments.
"By adding a crypto wallet directly into the browser, we removed the need for complex extensions or separate apps," said Charles Hamel, Product Lead of Opera Crypto. "Opening up the PC browser to crypto marks Opera's second step towards making cryptocurrencies and Web 3.0 mainstream."
Mobile wallet will store cryptocurrency keys
By keeping all the storage of cryptocurrency keys in the mobile wallet and making Opera for PC only for payments, it allows for greater security for the wallet. This is because the keys will only be stored in one location and can be secured using the user's fingerprint instead of long passphrases.
"Some users prefer to perform crypto payments or interact with Dapps on their desktop. They can now do so in a simple way by using the same wallet they have on their mobile phone," added Hamel.
This is an interesting way to add payment functionality for Opera on the desktop, but I wonder if it will be troublesome for users who do not wish to have to use a mobile phone to finalize a transaction.