Mozilla has added an experimental feature to the Firefox Nightly edition browser (63.0a1) that lets users control if a site is allowed to autoplay sound when it loads.
The new feature works by showing a popup notification from the left side of the URL address bar, similar to the classic Firefox push notifications that we have all learned to hate.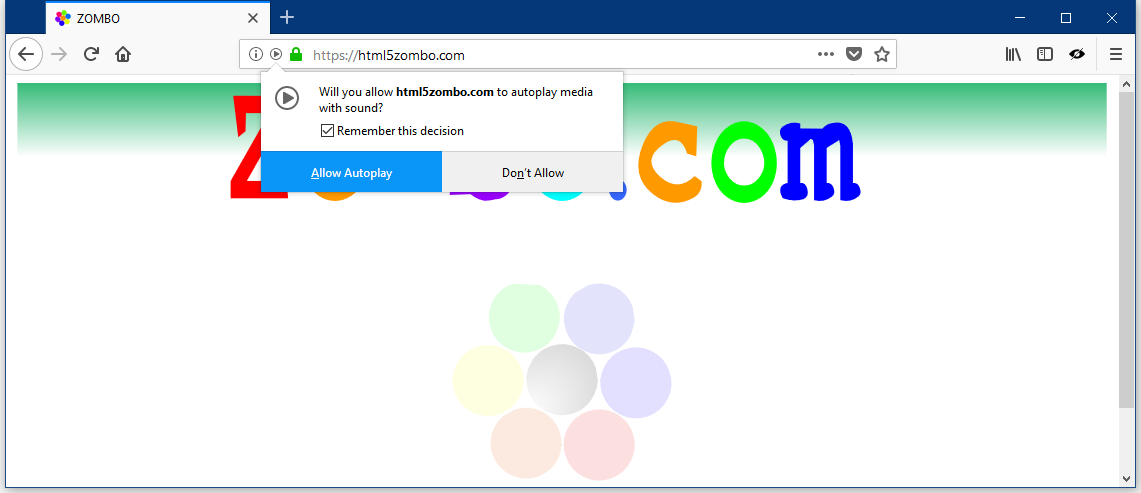 The popup will show only if the site tries to play the audio right after page load. Pages can contain audio elements, and they won't trigger the popup if they are configured to play only when the user clicks on a play button.
This new feature also comes with an accompanying option the Firefox browser settings section. The default option is "Always Ask," but users can change it to "Allow Autoplay" or "Block Autoplay" if they don't want to see the popup on every site they visit.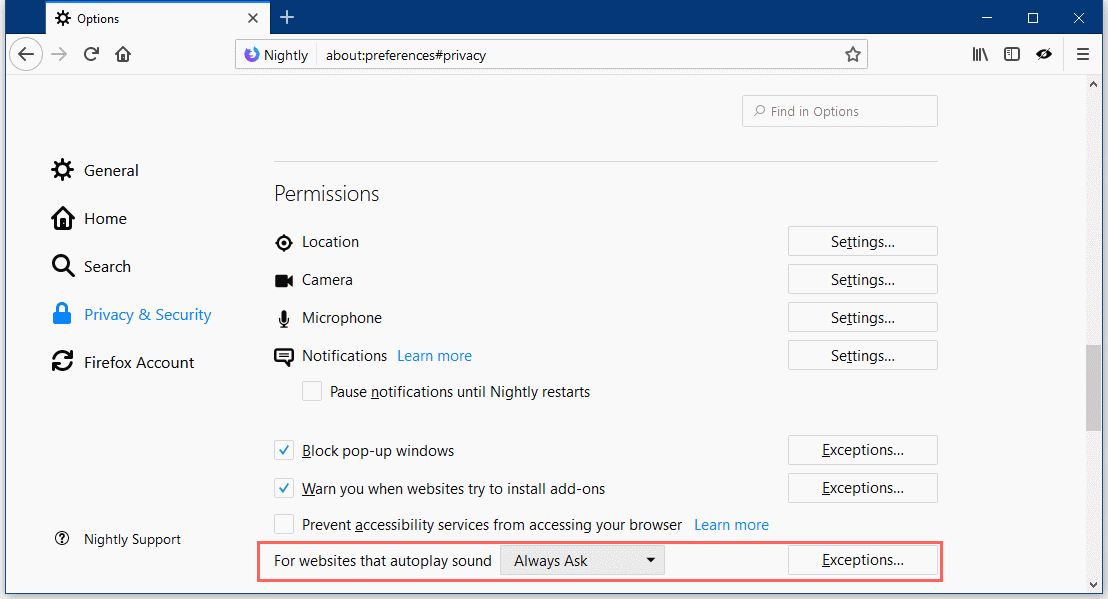 Mozilla promised at the start of the year in a Roadmap wiki page that it would add this feature later to this year. The organization seems to be on schedule with that plan, as the feature appears to be scheduled to arrive with the stable version of Firefox 63 that is expected to launch at the end of October.
Firefox has blocked for years ads that autoplay sound, but now the browser is blocking the entire page, regardless of the origin of the auto-playing sound.
Firefox is now the third major browser after Chrome and Edge that has added a feature to block sites that autoplay sound.