Adobe released yesterday Acrobat Reader DC 15.023.20053 that included fixes for 29 security issues. Along with the security fixes, this update package also silently installs the Adobe Acrobat extension into the user's Chrome web browser.
The installation process is covert, but the next time users open their Chrome browser, they'll be notified by Chrome's security systems that a new extension has been added.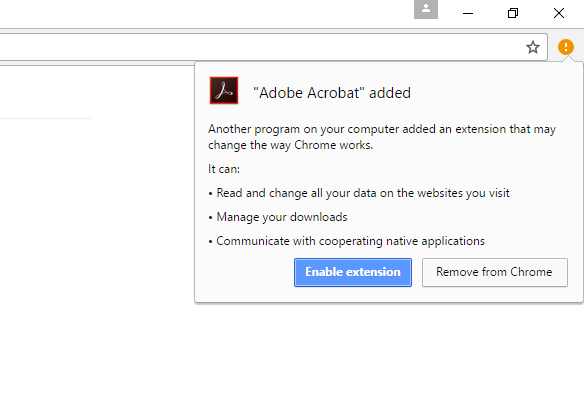 The extensions name is Adobe Acrobat and is the same extension available through the Chrome Web Store.
This extension allows users to save any web page they're on as a PDF file and share it or download it to disk. The extension is also Windows-only, meaning Mac and Linux Chrome users will not receive it.
The extension requests the following permissions:
Read and change all your data on the websites you visit
Manage your downloads
Communicate with cooperating native applications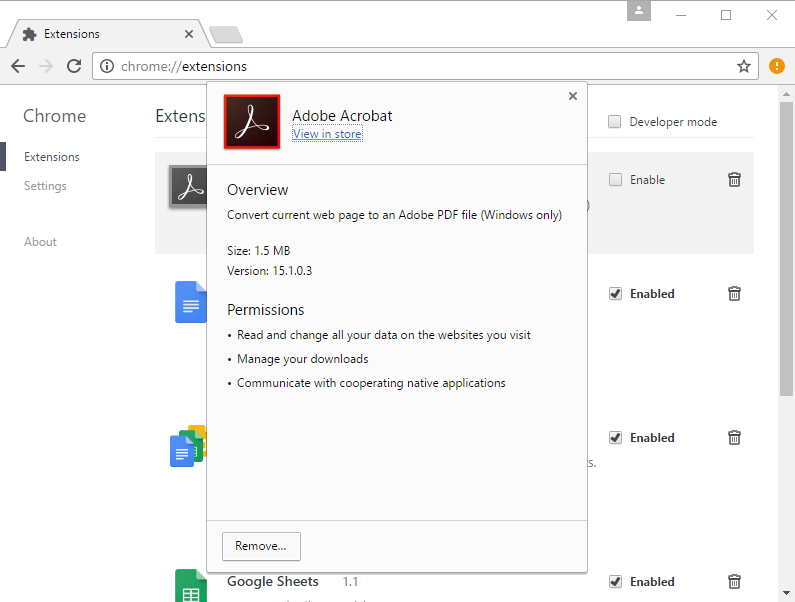 The Adobe Acrobat extension also comes with anonymous usage data collection turned on by default, which might scare some users.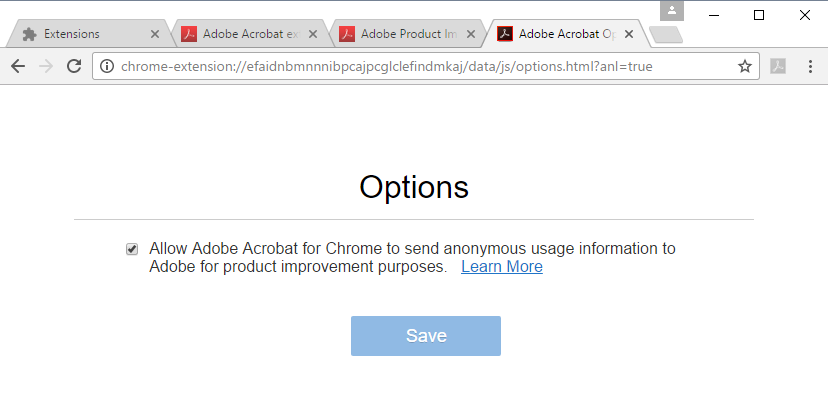 According to Adobe, extension users "share information with Adobe about how [they] use the application."
"The information is anonymous and will help us improve product quality and features," Adobe also says.
Digging deeper into this data collection mechanism, we see that Adobe collects the following user information:
Browser type and version
Adobe product information such as version
Adobe feature usage such as menu options or buttons selected
"Since no personally identifiable information is collected, the anonymous data will not be meaningful to anyone outside of Adobe," the company says.
Despite the privacy assurance, many users might not like Adobe showing their proprietary extension down their throats. The good thing is that the extension isn't turned on by default, and users can leave it disabled or even remove it if they find it intrusive.