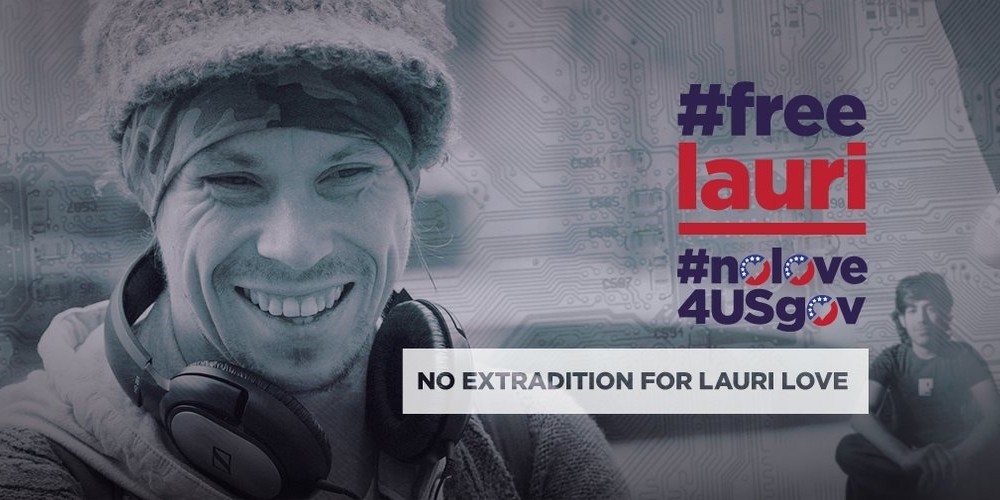 The UK will not extradite Lauri Love to face hacking charges in the US, according to a court ruling announced today.
Love, 32, of Stradishall, is at the center of one of the most famous hacking cases known to date. Love has been facing computer hacking charges filed in the US since 2013, when US authorities accused him of hacking and stealing data from the networks of the FBI, the US Army, NASA, the US Federal Reserve, the Environmental Protection Agency, and other government agencies.
US says Love was a member of Anonymous
US authorities said Love was one of the most active hackers who participated in #OpLastResort, a hacktivist campaign carried out by the Anonymous collective in 2012 and 2013 as payback against the US government, which they perceived as guilty for the suicide of Aaron Schwartz.
At the behest of US authorities, UK police arrested Love in October 2013 on hacking charges, and then they re-arrested Love in July 2015 pending an extradition order.
Love has been fighting that extradition order ever since. In October 2016, a Magistrate's Court ruled that Love could be extradited to the US, and a month later, UK Home Secretary Amber Rudd signed Love's extradition order. Love filed an appeal to Rudd's order the same month, which concluded with today's appeal ruling.
Judges agree that Love would not be safe in the US
Love has always argued that he will not be given a fair trial in the US. He also said he feared dying in a US prison due to conditions inadequate for his Asperger syndrome.
The two judges hearing Love's appeal agreed that Love's "Asperger Syndrome and physical conditions would make him very vulnerable."
But today's appeal ruling on Love's extradition does not mean Love will evade charges. Love's legal team had previously emphasized that the accused should stand trial, and, if convicted, sentenced in the United Kingdom.
Lord Chief Justice Lord Burnett and Justice Ouseley also reached a similar conclusion in a court ruling obtained by Bleeping Computer and available in full here.
"We emphasise however that it would not be oppressive to prosecute Mr. Love in England for the offences alleged against him," the two said. "Far from it. If the forum bar is to operate as intended, where it prevents extradition, the other side of the coin is that prosecution in this country rather than impunity should then follow."