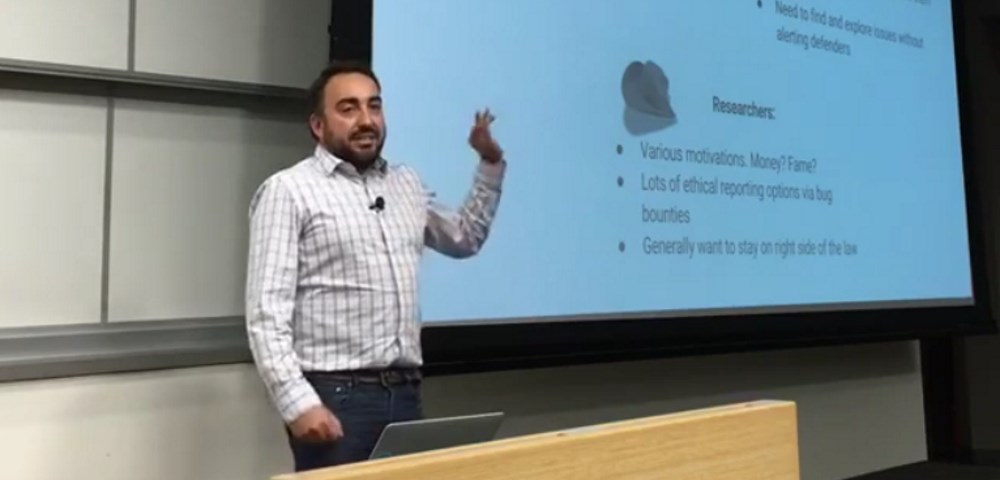 In the span of three days, news broke that high-ranking security at executives at three of the Internet's most important tech firms —Google, Facebook, and Twitter— announced plans to leave their respective companies.
News of the first departure broke two days ago when the NY Times reported that Alex Stamos, the chief security officer (CSO) at Facebook, had clashed with the company's leadership over Russian manipulation efforts on the platform and had decided to leave the company.
Facebook CSO to leave in August
The report said Stamos would leave Facebook in August. Stamos didn't deny his departure but admitted that his role at the company had changed.
"It's true that my role did change," Stamos said on Twitter. "I'm currently spending more time exploring emerging security risks and working on election security."
Stamos is a well-respected figure in the information security world, considered to be a headstrong and morally-sound executive.
News of Stamos' departure broke after the Facebook - Cambridge Analytica scandal, where a UK company harvested Facebook user information and used it to profile voters in the US 2016 presidential election.
Before joining Facebook, Stamos was Yahoo's head of security and reportedly left the company after a dispute with leadership after Yahoo top execs approved a secret email search tool at the behest of the US government.
High-ranking security exec leaving Google
News about Stamos' desire to depart Facebook appears to have triggered similar announcements from two other executives.
The first to follow Stamos was Michal Zalewski, the director of information security at Google. Zalewski joined Google in 2007, and served second in command to Google's chief security officer Gerhard Eschelbeck.
Zalewski is credited with helping set up one of the largest bug bounty programs among tech companies —the Google Vulnerability Reward Program— a program that paid researchers over $12 million in bug bounties since its inception in 2010.
Zalewski said on Twitter that he would be leaving the company at the end of the month, but did not reveal any future plans.
Twitter CISO leaving company as well
A day later, Michael Coates, the chief information and security officer (CISO) at Twitter made a similar announcement.
Coates said in a tweet that his decision to leave the company had been announced internally for weeks and that he was leaving to co-found a security startup.
All three departures come after US and EU authorities have been putting pressure on Internet companies to crack down on terrorist content, political propaganda, election meddling, and fake news.
Header image pictures Facebook CSO Alex Stamos giving a lecture at UC Berkley. Image credits: Alex Stamos