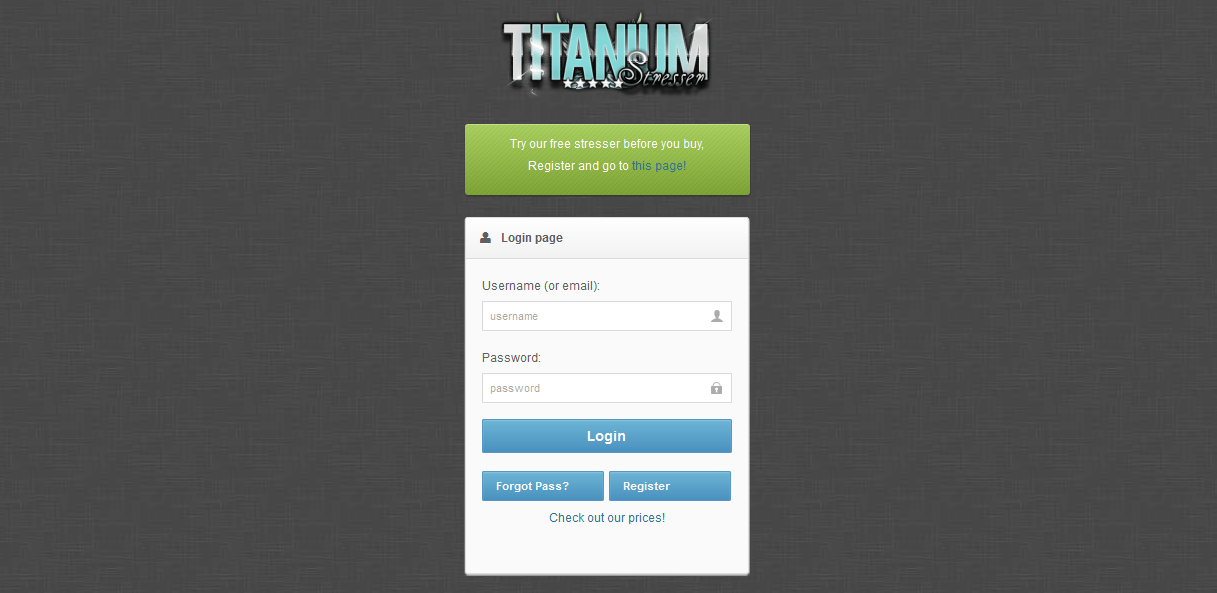 Today, a UK judge sentenced 19-year-old Adam Mudd to two years in prison for creating and running Titanium Stresser, a DDoS-for-hire service that was behind over 1.7 million DDoS attacks since 2013.
Mudd's story started in 2012 when at the age of 15 he created what would later be known as the Titanium Stresser.
Mudd ran Titanium stresser between 2013 and 2015
Initially, Mudd used the service to launch DDoS attacks against his own college, but soon realized he could make money online by renting it to others.
Between December 2013 and March 2015, Mudd ran the service via the titaniumstresser.net portal and provided support via a Twitter account.
Mudd's customers included even members of the infamous Lizard Squad before the group created their own DDoS botnet.
OpSec mistake helps investigators
As the service became more popular, authorities tracked down the source of the DDoS attacks to Mudd's service.
The teenager's biggest mistake was that he kept logs. UK officers arrested Mudd in 2015 and seized most of his equipment, where they found all they needed, including Titanium Stresser logs.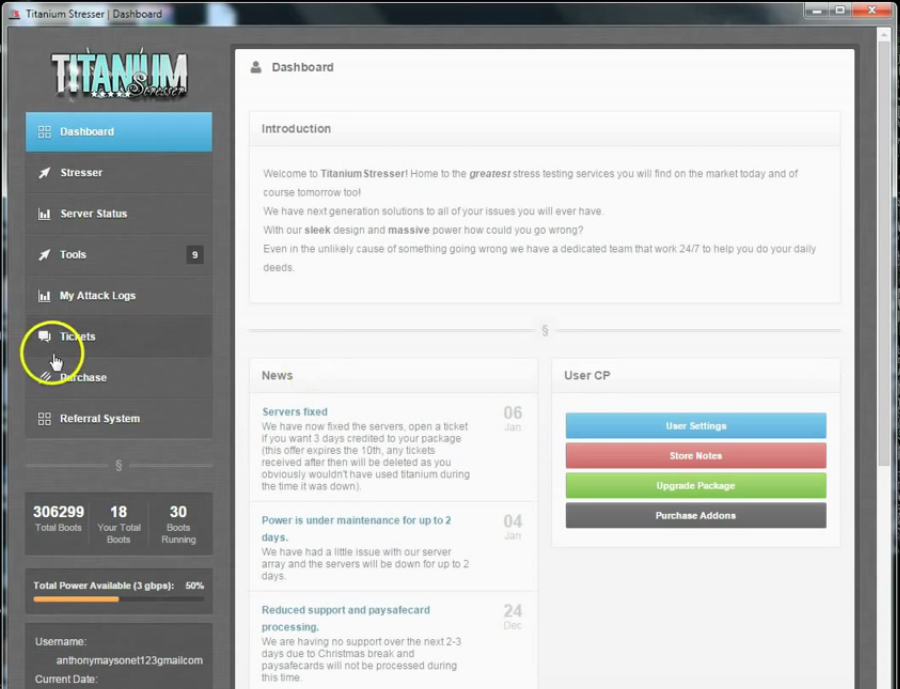 According to a statement from Bedfordshire Police, the unit who led the investigation, authorities estimate that Mudd made around $300,000 from renting Titanium Stresser.
Furthermore, based on logs, officials say that from the 1.7 million attacks launched through Titanium Stresser, Mudd used his own service to launch 594 DDoS attacks against 181 targets.
Mudd suffers from Asperger syndrome
Mudd pleaded guilty last October and was supposed to be sentenced in December, but the court delayed his hearing several times as the defense submitted new evidence showing Mudd was suffering from Asperger syndrome, a form of autism.
Mudd's medical issue, which requires special care, and the fact he was tried as a minor, contributed to him receiving a lighter sentence.
The teen pleaded guilty to three offenses under the Computer Misuse Act and another offense of money laundering. A London judge sentenced Mudd today to 24 months imprisonment for launching DDoS attacks, nine months for running the Titanium Stressor service, and 24 months for money laundering the proceeds made from his stressor service. All sentences will run concurrently, meaning Mudd will spend only two years in jail.
During the past few years, authorities have been cracking down on teenage DDoS attackers. In October 2016, UK and Dutch police arrested two teenagers they suspected as members of the Lizard Squad and PoodleCorp DDoS crews.
In April 2016, a UK teen narrowly avoided going to prison for similar DDoS attacks. The judge, in that case, said he didn't sentence the teen to prison because, among other things, he saved his money instead of spending it on lavish things. The teenager was the man behind the Dejabooter, Vexstresser, netspoof, and Refinedstresser DDoS-for-hire services.